A recent investigation by the UK Gambling Commission (UKGC) looks likely to lead to a shake-up of the VIP schemes and bonuses online casinos can offer their regular players in the UK.
The commission's ongoing investigation, which began in May 2019, resulted in online betting group PT Entertainment Services (PTES), a subsidiary of Playtech, voluntary surrendering its licenses for its UK online casino sites winner.co.uk and TitanBet. The investigation was completed recently and the company was found guilty of systemic operating failures and not having sufficient player protection measures in place.
Inadequate response to problem gambling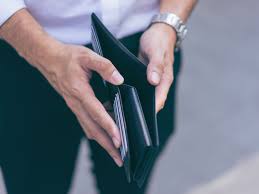 The UKGC investigation began in response to the tragic suicide of Chris Bruney, a 25-year-old electrical engineer from Sheffield, who took his own life in April 2017 after accruing losses of more than £34,000. It is estimated that Mr Bruney gambled a total of almost £120,000 in the five days prior to his suicide, with no checks being made by operators as to whether he could afford to play with such sums. This included his being awarded bonuses worth £400 just hours before his death.
The UKGC found that operators continued to interact with Mr Bruney despite clear signs of his problematic behaviour, and did not fulfil their obligations with regard to their own responsible gambling policies. PTES offered Mr Bruney VIP status, for instance, without making the appropriate checks as to his financial status and despite several debit card transactions being declined.
These failings in its social responsibility processes and anti-money laundering procedures are what led to PTES giving up its operating licences. If this had not happened when it did the firm would have faced the prospect of fines of up to £3.5million, plus the possibility of further penalties. Settlement offers by the company were deemed to be inadequate by the commission, although a payment was made on its behalf to a problem gambling charity. Playtech also pledged to donate £5 million over five years to gambling-related and mental charities.
The individuals associated with the operation of the PTES licences continue to be investigated by the UKGC.
What does this mean for the online gaming industry?
Perhaps one of the most significant statements to emerge from the UKGC as a result of this investigation is that by Neil McArthur, Chief Executive, when he said,
"This case — like so many others we have seen — illustrates why the management of so-called 'high-value customers' has to change. Operators must do everything in their power to interact with customers responsibly. We will shortly be opening a consultation to make permanent changes to the way operators recruit and incentivise high-value customers.''
In essence, this is likely to mean new restrictions on the type and value of bonuses, rewards and other incentives that casino sites can offer players, particularly those deemed to be high rollers. This is in response both to the tragic case of Mr Bruney, as well as the continued and growing pressure from charities such as Gambling with Lives for VIP schemes to be banned altogether.
This widespread pressure is likely to bring a swift response from the industry, and it will undoubtedly lead to reform in a part of the online gaming business generally viewed with suspicion by regulatory bodies.
Final details of the sorts of changes we can expect to see enacted with regard to VIP incentive schemes have not yet been made public, but is in the interest of both players and operators that there is more transparency in this space. Proper controls need to be put place to ensure that due diligence is carried out, and that problem gambling and anti-money laundering policies are being adhered to.
The need for the industry to address this issue is especially pressing in the light of guidance issued by the UKGC in May 2020 with regard to withdrawal reversals and other measures designed to protect potential problem gamblers.
What are we doing at WhichBingo?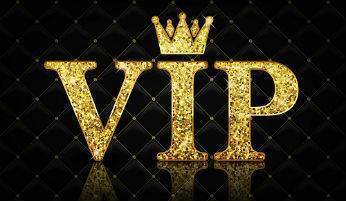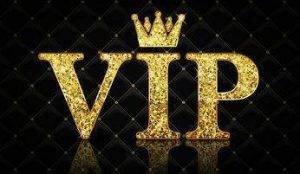 At WhichBingo, we want our readers to have fun, but we support and encourage responsible gambling at all times. This is why we have made the decision to remove any references to VIP schemes and player incentive programs, along with any benefits they offer, from our reviews of online casino and online bingo sites.
We will continue with this policy until the UKGC announces its new rules with regard to player incentives, including what sorts of offers can be made to high-value players and how they are allowed to be advertised, and we have greater clarity as to what steps operators are taking to ensure that all appropriate due diligence with regard to VIP schemes is being carried out.