Innuendo Bingo has long been a firm favourite segment with not just Radio 1 listeners, but all the presenters there too. However, after a 13-year run, it has finally come to an end, with the final game being played by popular radio and television presenter, Maya Jama.
Not a Game for the Prude
Innuendo Bingo is a game that does exactly what it says on the tin with lots of childish innuendoes that is not for the more prudish amongst us!
This game was first launched back in 2007 but had a different format. It was still Radio 1 DJ, Scott Mills, who played the game, but instead of choosing media clips with innuendo, he would instead make fun of the slightly risqué comments made by other radio DJs. For example, when Vernon Kay asked his listeners if they enjoyed riding, Mills had a field day making fun with this type of seemingly innocent comment.
The game really took off when water was introduced. The rules were that the two people, usually a celebrity and one of the radio presenters, would have to fill their mouths with water and sit across from each other. Mills would then play innuendos taken from television and radio. Whoever lasted the longest without the water bursting from their mouth would be the winner!
Spitting water over each other with the most force became the norm, with the feeling that the segment was not a success unless each participant was soaking wet – childish but fun!
Star Turns on Innuendo Bingo
Lewis Capaldi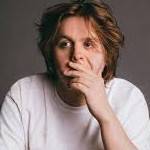 Scottish musician Lewis Capaldi, who achieved worldwide fame last year, took part in this game in November last year. It quickly went down in history as being one of the wettest segments ever and the BBC team even used his suggestion for the YouTube upload title – Two Young Studs Get Wet!
Harry Potter Stars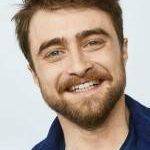 Over the years, many of the Harry Potter stars have played Innuendo Bingo including Daniel Radcliffe, who has actually played twice. There were lots of laughs over innuendos from programmes such as The Durrells. Matthew Lewis, who played Neville Longbottom, also took part but wasn't the best as he admitted at the start he is very easy to make laugh.
Gerard Butler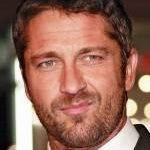 Back in 2013, Scottish actor Gerard Butler played Innuendo Bingo and people were surprised he was such a giggler, hilariously laughing along to Hollyoaks, Masterchef and Coronation Street.
Peter Crouch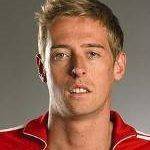 Football legend Peter Crouch played the game last year and was quickly soaked by Chris. This was a fun football special edition with lots of innuendos from sporting shows such as Match of the Day.
Hugh Jackman and Kylie Minogue

A very special segment of Innuendo Bingo was with Hugh Jackman and Kylie Minogue. Hugh Jackman took part in the game with water in his mouth, whilst Kylie took on the role of host as Mills was away on holiday. This will go down as one of the most popular segments of the game ever.
Will Ferrell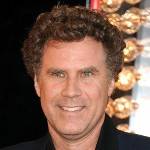 And finally, one of the biggest Hollywood legends to take part in Innuendo Bingo was actor and comedian, Will Ferrell. Ferrell is widely known as someone who doesn't take himself too seriously and so was the perfect fit for this game, but even so the hosts seemed surprised that he had agreed to take part! It is still the most watched segment of the show as Ferrell was able to keep a straight face whilst the presenter Chris was thoroughly embarrassed about spitting water over such as famous movie star.
Don't forget to check out the last ever Innuendo Bingo game with Maya Jama on YouTube, plus have fun looking back at the ones we have mentioned and dozens more.