One of the world's biggest international gaming companies, the Rank Group, has just announced that it will be extending its support for the Carers Trust until 2021.
Under the existing partnership, which has so far raised over £2.5m, both employees and customers of Rank-owned businesses have helped more than 12,000 unpaid carers across the UK through a series of grants which are distributed by local carers charities.
More about the Carers Trust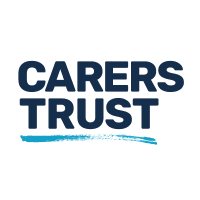 The Carers Trust is a charity that aims to improve services, support and recognition for anyone who undertakes unpaid care work for a friend or family member who is frail, disabled, ill or has addiction or mental health issues.
The charity provides support to carers around the UK via a network of independent local services, each of whom offers various forms of carer support such as providing access to training, education, and employment, arranging group support and social activities, influencing local decision-makers, providing advice and information on grants and benefits, and undertaking outreach work in hospitals, schools, and GP surgeries to reach carers who've yet to come forward for support.
Who is the Rank Group?

The Rank Group dates back to 1937, and although it was originally known for making motion pictures, it has since become one of the world's leading, gaming-based entertainment brands.
Here in the UK, its best-known brands are Mecca Bingo and Grosvenor Casino, both of which operate land-based venues and online gaming sites.
Rank has a long history of community involvement and charitable fundraising, and as well as its partnership with the Carers Trust, the company has helped to raise money for local charities as well as assist vulnerable and homeless people with meal deliveries throughout the COVID-19 pandemic.
Rank Cares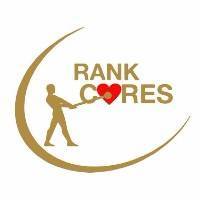 Rank Cares is the name of the Rank Group's charitable arm, and it has a dedicated website that helps to raise awareness of its long-term partner, the Carers Trust, as well as keep its customers updated with its ongoing fundraising efforts.
The official launch took place on 14th February 2014 and saw many of Rank's local clubs organise special activities to kick off the fundraising appeal, including a guest appearance from Coronation Street's Tyrone Dobbs (Alan Halsall) at Mecca Bingo in Bolton.
So far, Rank has raised £2.6m for the Carers Trust, £300,000 of which was raised in the past 12 months.
Mecca Bingo has played a big role in the partnership, and as well as hosting a pre-Christmas fundraising drive in 2019, it invited many local unpaid carers to attend Mecca Bingo clubs around the UK for a well-deserved break and a tasty festive lunch.
The Rank Group also donated the profits from its sponsorship deal with Ipswich Town FC for the 2020/21 season. Plus, it continues to hold nightly charity games online via the Mecca Bingo website where all the profits are passed onto the Carers Trust.
Gareth Howells, the CEO of the Carers Trust, has welcomed Rank's extension of its partnership as "fantastic news" and wants to thank both Rank's customers and employees "for all their generosity and tireless commitment to going the extra mile to support unpaid carers."