Although a significant number of its land-based Grosvenor casinos and Mecca bingo halls have now re-opened, Rank Group's profits for the most recent fiscal year have taken a significant hit. This is in no small part due to enforced Covid-19 shutdowns, but it would also appear that profits have been affected by the company's acquisition of Stride Gaming in October 2019.
Significant drop in net gaming revenue
Rank Group's 2019/20 after-tax profit slumped by 66% from the 2018/19 figure, falling to £9.4 million. This was on the back of a 40% fall in operating profit and a more modest 15% drop in underlying net gaming revenue (NGR), along with an 8% fall in reported NGR. This was accompanied by a 54% fall in the underlying earnings per share to 7.0p,
Not all bad news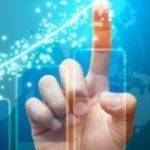 Within this, however, digital revenue from Rank's existing online brands Grosvenor and Mecca was up by 23% to £145.3 million, although a tightening of responsible gaming obligations meant that the average revenue per user fell.
In addition, these safer gambling controls are also seen as being responsible for the newly acquired Stride proprietary brands, such as Spin and Win, Kitty Bingo, Lucky Pants Bingo and Magical Vegas, largely underperforming (although non-proprietary brands broadly performed as expected). This has had the effect of reducing pro forma digital growth to 11% for the year overall, as the controls added what Rank has called additional "friction" for all players.
Stride Gaming acquisition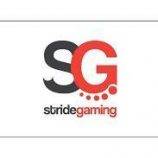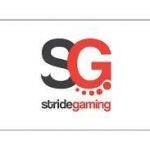 Despite the latest year-end figures, Rank CEO John O'Reilly has reassured shareholders and the markets that its strong pre-COVID transformation strategy means that the company is well placed to recover when playing habits both online and its land-based venues are able to return to more normal levels.
The acquisition of Stride for £115.3 million in 2019 is a central part of this strategy, even if it has yet to pay off in any real sense. The aim was to reduce costs through integrating Stride's proprietary platform and related in-house technology and to create one management structure across the combined business.
O'Reilly said at the time of the deal, "This acquisition delivers a proprietary technology platform and highly experienced team which will accelerate the transformation of Rank and create one of the UK's leading online gaming businesses. Our focus now turns to ensuring we successfully integrate Stride into Rank and realise the potential of our new enlarged digital business." This includes migrating Rank's existing brands to the Stride platform before the end of 2021.
The future for Rank Group
The latest results suggest that the goals that prompted the acquisition of Stride have not yet been realised, with cost synergies now expected to be £2 million higher than the initial estimate of £15 million. For instance, they may not have realized that almost every online bingo site they acquired in the deal would need a total makeover or transfer of the operator platform.
In the light of this, cost reduction measures have been introduced that it is anticipated will see Rank become cash break-even or better by September when duty and rent deferred during the most stringent stage of the coronavirus lockdown will need to be repaid.
Overall the tone of the report was a positive one and although 2020 will show as a blip in many financial year-end reports we are sure that Rank will have exciting things for us in the year ahead.