Amy Winehouse's death shocked the world back in 2011 and 10 years on she remains a global icon with an unparalleled musical legacy.
The fact that Amy was just 27 when she died of alcohol poisoning on July 23, 2011, meant that she has since been talked about in the same breath as a number of other beloved musicians who passed away at the same age.
In this article, we look back at the career of one of England's finest singers and those of some of her peers who made a similarly huge impact during their 27 years of life.
Amy Winehouse, 1983-2011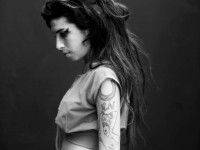 After graduating from the Sylvia Young Theatre School and excelling in the National Youth Jazz Orchestra as a teenager, a 19-year-old Amy Winehouse was signed to Simon Fuller's 19 Management in 2002.
A year later she released Frank, the album that established her as a musical force the UK and abroad, with songs like I Heard Love Is Blind and In My Bed achieving critical acclaim and a Mercury Prize nomination, despite Amy herself expressing dissatisfaction with the record.
In 2006 she released the follow-up album, Back to Black, which truly catapulted her to stardom. Songs like Rehab, Tears Dry on Their Own, and You Know I'm No Good captured Amy's heartache and the hearts of the world, and the album helped her win five Grammy awards in 2008.
Sadly it would be her final full-length release before her death, and although songs from the album she had been planning to release in 2011 made it onto a posthumous release called Lioness: Hidden Treasures, the music world was robbed of a shining star far too soon.
Kurt Cobain, 1967 – 1994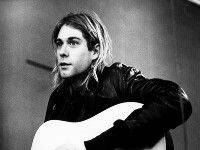 The iconic frontman of Nirvana, a rock band that has sold more than 75 million albums worldwide since its first release in 1989, Kurt Cobain took his own life in 1994 at the age of 27.
In the five years prior to his death, Cobain and Nirvana released three albums that changed the history of rock music and paved the way for punk rock and grunge to dominate the airwaves in the years that followed.
Cobain struggled with chronic health problems and addiction, and in his suicide note he admitted: "I don't have the passion anymore."
That passion lives on in the millions of fans of his music all over the world.
Jimi Hendrix, 1942 – 1970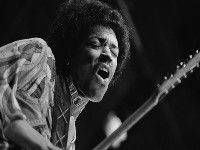 The power of just a few albums to completely change music history was held by another Seattle-born guitarist by the name of Johnny Allen Hendrix, better known as Jimi.
The three releases he put out with his band The Jimi Hendrix Experience between 1967 and 1968 transformed the world's perception of rock music with their psychedelic cacophonies of virtuoso guitar playing and soulful vocal refrains.
A final release before Hendrix's death came in 1970 when he fronted a new-look group and put out Band of Gypsys to further critical acclaim.
But the addiction problems with which he had struggled since his late teens are thought to have led to his death in September 1970, when he was found having died of asphyxia while intoxicated with barbiturates.
Janis Joplin, 1943 – 1970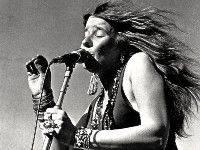 Before she died of an accidental heroin overdose in October 1970, Janis Joplin achieved five hit singles and two number one albums in the United States along the course of a musical career that earned her global fame.
Songs like Mercedes Benz and Cry Baby remain hugely popular and evocative of the late 1960s era of rock music in which she was a true icon, known for her wildly energetic live performances as much as her successful recorded output.
She remains one of the bestselling American musicians in history, having sold more than 18.5 million albums.
Jim Morrison, 1943 – 1971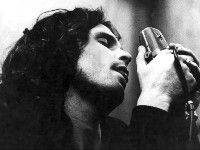 The most prolific of the musicians on our list in terms of full-length album releases, Jim Morrison fronted The Doors and sung on seven records that cemented his place in rock history.
Jim Morrison was unlike any other singer, with his poetic lyrics combining with a distinctive dulcet voice to augment a catalogue of songs that would influence artists of the future including Iggy Pop and Joy Division's Ian Curtis.
His death remains something of a mystery, with people claiming to be eyewitnesses reporting it as the result of a heroin overdose, but ultimately no autopsy having been carried out after he was found in a bathtub in Paris on July 3rd, 1971.