The UK Gambling Commission (UKGC) has just released new guidance for UK gambling operators in a further bid to help protect consumers during the current lockdown.
The move follows the publication of emerging evidence that some gamblers may be exposed to higher risks of harm while they're being urged to stay at home as much as possible.
The new guidance:
Prevent reverse withdrawal options for customers until further notice
Cease to offer bonuses or promotions to all customers who are displaying indicators of harm
Interact with customers who have been playing for an hour in a single session of play
Review thresholds and triggers for new customers to reflect the operator's lack of knowledge of that individual's play and spend patterns
Conduct affordability assessments for individuals picked up by existing or new thresholds and triggers which indicate consumers experiencing harm – limiting or blocking further play until those checks have been concluded and supporting evidence obtained, and;
Implement processes that ensure the continual monitoring of their customer base – identifying patterns of play, spend or behaviours have changed in recent weeks.
The new UKGC guidelines highlight the need for gambling operators to use all the technology at their disposal to check that their customers are only spending/losing what they can afford, as well as prevent users from reversing their withdrawals until further notice.
In addition, operators must refrain from offering customers who they suspect may be developing problem gambling issues any promotions or bonuses.
The Gambling Commission has published its latest findings, titled "COVID-19 and its impact on gambling – what we know so far", on its website. While the 'explosion' in numbers gambling online has not materialised as feared, the Commission is still worried about those that do take part.
The findings contain statistics on general consumer trends which have been collated by Savanta, some of which show that the public is already suffering physically, emotionally and financially as a result of the government-enforced lockdown.
For example, 20% of those surveyed say that their mental health has worsened over the past 7 weeks while 40% have experienced a drop in their disposable income.
The findings also take into consideration data from recent YouGov polls which shows that people who have gambled in the last 4 weeks are more likely to have spent more time online and watching TV than non-gamblers.
Furthermore, the Commission has collected operator data so that it can compare gambling activity for March 2020 against the figures from this time last year. It has concluded that while fewer people are gambling, some existing gamblers are trying out more new products. Plus, those who have taken part in at least three gambling activities in the past month are either spending more time and/or money.
Moving forward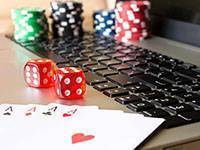 The new operator guidance that the UKGC has just published takes into consideration the above findings. And, while the data that it has collected thus far gives the Commission no reason to believe that problem gambling is on the rise, it shows that use of particular gambling products such as virtual sports, online slots, casino games, and poker has increased.
Online operators are now expected to implement the new guidelines as quickly as possible to ensure that measures such as continual monitoring of users' spending, behaviours, and patterns of play takes place without further delay.
To build on this foundation the Commission has announced that it will be opening a consultation which will propose even tougher measures around ethical product design, including reverse withdrawals and VIP Inducements. So once again the look and feel and the terms of many online gambling sites will be changing.