Safer Gambling Week will be held from 19th November to 25th November this year and it has received full support from both the UK Gambling Commission and the UK Government.
More About Safer Gambling Week 2020
Safer Gambling Week is an annual event that is now in its 4th year. It looks to unite the gambling industry as more than 100,000 members of staff at over 9000 online and physical gambling venues will be participating.
This initiative sets out to raise awareness about safer gambling behaviours and aims to create more discussion around gambling safely amongst the wider public, customers and staff too. Organisations behind the event include the Betting and Gaming Council, the British Amusement Catering Trade Association, The Bingo Association and the Association of Irish Bookmakers. There are a further 210 official supporting organisations and campaign partners involved.
Key Messages in Safer Gambling Week 2020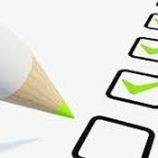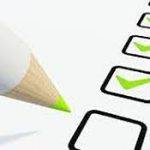 The annual event will offer artwork for promo and messaging materials as well as web banners, contact cards, leaflets, posters and social media collateral. There will be 6 key messages displayed on this artwork that aims to engage with audiences and provide them with more information on free and confidential contact points if they want further advice.
The 6 key messages include:
Noticing spending limits
Setting up spending limits
Keeping track of the time when gambling
Knowing when to stop
Valuing family and friend above gambling
Gambling is for fun and not a way to make money
Support from the UKGC and Government Minister
The Gambling Commission Chief Executive, Neil McArthur, and the Minister for Sport, Tourism, and Heritage, Nigel Huddleston, have both announced their support for Safer Gambling Week 2020.
Minister Nigel Huddleston stated that it is the responsibility of gambling operators to ensure players are safe from harm and that he is pleased to see the industry coming together to spread this clear and consistent message of safer gambling and providing help to those who need the support.
Gambling Commission Chief Executive, Neil McArthur, also added that he welcomed the emphasis on safer gambling and that he found it very encouraging to see all the different areas within the gambling industry work together to raise awareness about putting customer safety first.