News UK, who are the publishers of The Sun and The Times and are owned by Rupert Murdoch, have recruited the vastly-experienced Simon Collins as the new head of their revamped Betting & Gaming division. The former MD and co-founder of Cashcade will take charge of News UK's gaming-focused enterprises, including Dream Team, Sun Bingo, The Sun Vegas and Sun Racing.
It's another step on a distinguished and successful career path for Collins in the online wagering realm. Here at WhichBingo we take a look at the hits established over the past decade or so by one of the online wagering sector's biggest names.
Collins founds Cashcade along with Patrick Southon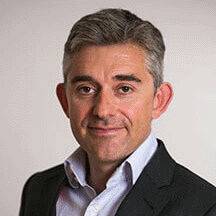 Simon Collins and Patrick Southon founded online bingo network Cashcade in January 2000. Prior to the company's founding, Simon had been a commercial manager with LineOne and Tiscali (both internet and communications companies) and had worked in sales and marketing for WTG (internet technology consultants).
Cashcade was a pioneering online wagering marketing company that was perhaps more responsible for the emergence of online bingo in the early 2000s than anyone else. Cashcade operated on the premise that if you offered players free bingo games in which they could still win (a minimal amount of) cash, they would then go on and wager their own money to play bingo in the hope of being entertained and winning even more. It was a policy that proved to be hugely successful.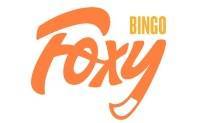 The premier brand that Cashcade launched was Foxy Bingo. Foxy Bingo was one of the first online bingo sites to advertise on TV. The anonymous 'Foxy' character in his purple suit, purple tie and white shirt would lead prospective bingo players, pied-piper like, down the streets. Despite earlier secrecy even when we were allowed behind the scenes of filming the TV ads, it would be later revealed that despite Foxy's masculine, northern tones, he was actually played by US movie star Heather Graham – for a short time at least.
Cashcade is purchased by PartyGaming

With Collins at the helm, Cashcade went from strength to strength with Foxy Bingo becoming perhaps the biggest and most successful name in the online bingo realm. The company created a number of other successful bingo domains, including Mirror Bingo, Think Bingo and Cheeky Bingo.
Inevitably the big companies came sniffing around and in the summer of 2009 PartyGaming stepped up with an offer to buy the company. At the time, PartyGaming had been hit by the loss of their mammoth US poker market due to legislation changes and was looking at ways to recover the ground they had lost. Cashcade agreed to sell, the purchase price being set around $160 million.
Collins would remain with his new employers for a further two years, surviving the transition of PartyGaming to Bwin.Party after the company merged with Bwin Interactive Entertainment.
Collins leaves Bwin.Party for new adventures
Collins left Bwin.Party in the summer of 2011 and, along with Cashcade founder Patrick Southon and with a significant cash injection from Bwin.Party he set up NewGame Capital, an investment company that provided funding for innovative companies and products within the online gambling sector. NewGame helped create Gaming Realms, a software company that focused on providing online casino titles for mobile platforms. One of its original launches was Bingo Godz, an overly ambitious online bingo site based on the gamification made popular by social media games.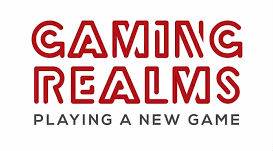 NewGame Capital sold its stake in Gaming Realms in February 2015 for a significant profit. Collins remained with Gaming Reams though as commercial director.
In October 2019 Gaming Realms released the news that Collins stepped down as a non-executive director, although they did not give a reason for their co-founder's departure. The news of Collins' appointment as the MD of News UK's gambling-focused division helped blow away the mystery surrounding his leaving Gaming Realms.
News UK's Wireless CEO Scott Taunton said:
"There are few more experienced players in the online gaming space than Simon Collins. He has a history of building audiences and value around brilliant digital gaming brands. And he joins News UK as we embark on the next phase of growth around our iconic gaming brands, including Dream Team, Sun Bingo and Sun Racing."
With Collins' experience and track record, it's hard to see how News UK's latest appointment can be anything other than successful.