When you read the cinema listings these days, it's like reading the football results. Toy Story 4, Incredibles 2. John Wick 3, Frozen 2 … then there are the films that don't bother with numbers anymore. The end of 2019 saw the eighth sequel to Star Wars, and in 2020 we'll be blessed with the 25th James Bond (or 27th if you count the 1967 version of Casino Royale, or the 1983 'non-canon' film Never Say Never Again).
Sequels, sequels, sequels … some are understandable but did we really need a sequel to Dumb & Dumber or Big Momma's House, and sure, Alien was a super-scary movie, but has it really warranted five sequels?
Well, if you've got sequel-o-phobia and want to escape online to play video slots to avoid them then … bad news, as slots are getting sequels too! Here we offer a quick recap of five of the best slots, and the sequels they have spawned.
Dead or Alive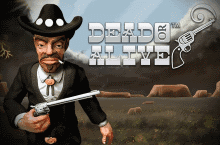 Dead or Alive from NetEnt may have been quite basic, but this did not stop it from becoming one of the firms most successful titles. With a Wild West theme and great graphics and audio effects it proved a player favourite right from launch.
The game features free spins and sticky wilds once you are in the free spins sequence. The 96.8% RTP is quite nice too.
The sequel: Dead or Alive II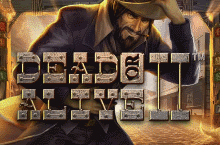 This sequel has been announced by NetEnt as its most played slot game at UK online casinos during 2019. With over 111,111 times total bet as a top prize and setting out to capture Billy the Kid and Jesse James in the bonus rounds has proven to be a winner!
The action stays in the Wild West, but we have a few new features to keep things interesting. In this version, there are scatters, wilds and three different free spin options – and multipliers. Talk about throwing it all in the pot! Two scatters form a scatter win, but three take you to the free spins we all love. You get to pick your favourite free spins option and each has its own special feature
Fluffy Favourites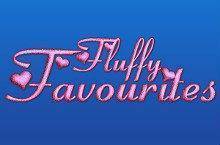 The success of Fluffy Favourites is baffling to many. The game is as simple as a slot game gets – stuffed animals roll around the reels and (hopefully) win you payouts, no bonus rounds, no multipliers. The only added benefit from this game is a scatter feature with fairground grabbers and free spins if you see enough pink elephants!
The sequel: Fluffy Too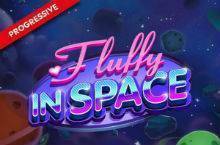 When it came to the sequel to Fluffy Favourites the game's designers Eyecon, probably thought that people wanted more of the same, so that is just what they gave them. Fluffy Too is just more fluffiness, with better graphics and a 'prize pick' game which you earn by collecting golden coins. There have even been a couple more Fluffy sequels: Fluffy in Space and Fluffy Fairground. All of these are doing remarkably well and have been welcomed by fans with open arms and many clicks.
Finn and the Swirly Spin
You can always bank on Swedish developers NetEnt for innovation, and plenty of that was in evidence in the release of their game Finn and the Swirly Spin. This slot's 5×5 playing arena had symbols that spiralled around the grid as opposed to spinning. The real thrill came with cascade wins that allowed the 'key symbol' to track around and around until it reached the centre square where it would unlock the bonus spins games.
The sequel: Finn's Golden Tavern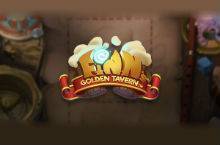 This was definitely 'more of the same' as Finn's Golden Tavern is practically identical to his swirly spin except that it takes place in Finn's favourite pub. Still plenty of entertaining gameplay though, and the usual NetEnt standards for graphics and effects.
Pixies of the Forest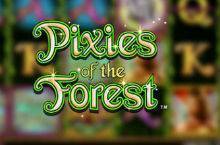 People who wanted to become magical pixies could become so by playing this slot game made by IGT. This was a charming game, and especially charming for those players who prefer their pixies running around with hardly anything on. It was also a very simple game with the usual 5×3 grid set up, scatters, wilds, bonuses and 99 paylines.
The sequel: Pixies of the Forest II
Pixies of the Forest II came with the addition of a fourth pixie! This dusky lady was the actual Pixie Queen. Apart from that, it's really more of the same, with additional side games, bonus features and slightly better graphics.
Foxin' Wins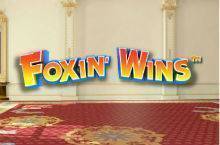 This title from NYX Gaming introduced us to the central foxy character, a posh fox in a smart jacket and tie. It was also one of the first slots with a 'superbet' feature that allowed you to unlock more features if you were willing to pay a little extra. Our foxy friend was also a generous one, unleashing pots of gold from up high to gift extra bonuses.
The sequel: Foxin' Wins Again
If ever a vote was taken to decide which slots sequel improved the original the most, Foxin' Wins Again would surely be in with a shout. If you thought the original foxy was a fun dude, wait until you meet his nephews! These naughty little imps run around the slot, creating general disorder and gaining you extra benefits as they do so.
Blood Suckers
When it was released, this game from NetEnt soon gained a reputation as one of the most generous slots around – so generous in fact that lots of online casinos sites either banned it from their bonus offers or banned it completely. This game was not for people with heart conditions or pregnant women, as it involved stalking around a derelict castle at night, driving stakes through the hearts of bloodsucking fiends.
The sequel: Blood Suckers II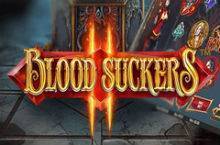 That's the trouble with the undead – as they aren't dead you can't kill them. And so it proved with NetEnt's vampires as they were back for another dose of swift justice in Blood Suckers II. With this sequel gone were the slightly awful graphics and in came creepy music, extra features and a crossbow-wielding vampire hunter. One of the creepiest and most entertaining games ever created by Netflix, or by anyone.
Love 'em or hate 'em, slot game sequels will keep coming and we tend to favour the trend right now. Most developers will naturally look to enhance their most popular titles and make them even better and that can only be a good thing for players everywhere.