An independent public policy think-tank based in Westminster is calling for new wagering limits to be introduced within the gambling sector.
SMF (otherwise known as The Social Market Foundation) says that it's "inevitable that gamblers will sometimes spend more than they can afford". Bearing this in mind, the think-tank believes that by introducing an initial £100 per month betting limit, players will be better protected from potential gambling harms.
The SMF also states that operators might be allowed to authorise higher betting limits if players request them, but only once the affected player has passed "more stringent checks".
Will the SMF gain support from those within the industry?

While the think-tank's recommendation is likely to gain support from former gambling addicts, responsible gambling charities and the APPG for Gambling Related Harm (which has already suggested introducing a £2 maximum stake limit for online slots), not everyone is in agreement.
Some people in the gambling industry say that carrying out more "stringent checks" may infringe upon a player's right to decide how they spend their money.
The SMF's latest report may be seen by some to penalise players with lower incomes. For example, it says that lower socioeconomic households would benefit from a "socially acceptable" gambling limit of around £23 per week or £100 per month.
By assuming that players on lower incomes cannot afford to spend more than these amounts on gambling activities which, in some cases, may be true, the SMF risks being accused of favouring those who are considered well-off.
In addition, as one of Regulus Partners' sector analysts points out, introducing new spending limits equates to "a radical and intrusive approach to affordability".
Even the BGC (Betting and Gaming Council), which aims to protect young and vulnerable people as well as make gambling safer for all, has criticised the SMF's suggestion, saying that the gambling industry already carries out "robust and improved" customer affordability checks. It also points out that there is "no other area of the economy where the government determines how much an individual can spend".
SMF suggests changing who is responsible for the gambling sector
Another contentious suggestion from the SMF is to split the responsibility for the gambling sector between a newly created ombudsman and a licensing authority (such as the UKGC). The move would take control away from the Department for Digital, Culture, Media & Sport (DCMS) which has so far committed a significant amount of time and money on carrying out a review into gambling-related harm.
How would players be able to challenge these limits?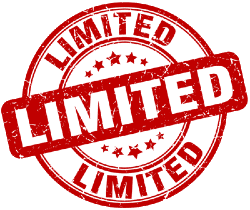 According to the SMF, if a player felt that they could afford to gamble more than the £100 per month limit, they would be able to request this through the gambling operators. It would then be the operators' responsibility to request evidence from the player that showed their current financial situation, such as payslips and tax returns or to carry out credit checks.
The player's financial data, which is gathered by the operator would then need to be submitted to the gambling ombudsman, would then be made available to other operators so that it would be easier to identify and help problem gamblers looking to increase their betting limits with multiple operators.
What do players think about the SMF initiative?

As the SMF's recommendation has yet to be formally considered, it may well never be implemented. However, the rise in problem gambling over the past few years has put increasing pressure on the government and problem gambling charities and APPGs to introduce more protection for vulnerable gamblers.
For example, we've already seen a maximum stake limit introduced for fixed-odds betting terminals, and as we mentioned earlier, the APPG for Gambling Related Harm is currently requesting a similar stake limit for online slot games.
Currently, the majority of operators allow (and even actively encourage) players to set their own daily, weekly and/or monthly deposit limits. But, if the option was taken away from players and a maximum spending limit introduced in its place, many gamblers could be unwilling to provide sensitive and personal financial information in order to be allowed to raise their limits.
While WhichBingo supports responsible gambling and understands that operators have a duty to verify new player accounts, we're also aware that many people already feel frustrated at being asked to provide identification documents such as utility bills and driving licences.
Expecting players to potentially part with private financial information to prove that they have sufficient funds to gamble with, plus the possibility of this data being shared with every operator that holds a UK gambling licence, many us of may be left wondering whether the SMF has gone a step too far?