Gambling and sport have been linked together for centuries. Turn on the TV during any major sporting event after the watershed and you'll see ad after ad for bookies and gambling apps, not to mention all the in-game advertising and sponsorship. Believe it or not, a whopping 17 out of 24 Championship League football teams are sponsored by gambling brands, and they all have their sponsors' logos displayed on their team shirts.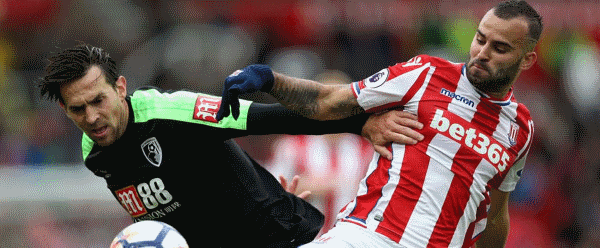 Gambling sponsorship of sport is increasing, particularly in horse racing and football, and this trend has led to recent calls for its regulation, with some people arguing that gambling advertising and sponsorship should be banned from sport entirely.
The gambling industry's sponsorship of sport is often compared to the role of cigarette companies in sport many years ago. While it was once completely normal for cigarette companies to sponsor sporting teams and have top athletes promoting smoking (!), times have changed and advertising cigarettes during sporting events is illegal, not to mention socially unacceptable.
So, is gambling sponsorship going the way of the cigarette companies? While some people say it should, the connection between sports and gambling is much more complicated than sports and smoking.
For many people who watch sport, having a flutter on the outcome is an essential part of the experience. In fact, betting on sports has been a popular pastime for centuries, pretty much since the dawn of sport itself. Would it be right to eliminate gambling sponsorship from sport, when gambling and betting have always been so much a part of the sporting industry?
The increase in gambling-related advertising
Until 2005, gambling advertising of any kind was illegal on TV. When the 2005 Gambling Act came into being, these rules were relaxed, opening the door for gambling companies and bookies to advertise on TV and radio.
Since then, gambling-related advertising has grown, with gambling companies in the UK spending an estimated £238m per year on TV advertising in 2018. This figure doesn't include the millions spent on sponsorship or more indirect forms of marketing like displaying gambling company logos on the back of sports team shirts.
What is the issue with gambling advertising and sponsorship?
Sponsorship of particular events and the placement of gambling logos on team shirts is not the same as TV advertising but it's still considered a form of promotion nonetheless. While it's more subtle than full-on advertising, it's believed that embedded promotion like having logos on shirts has the potential to cause harm to both at-risk adults and to children.
Much of the demand to ban gambling industry sponsorship in sport revolves around protecting children. In fact, there are already a number of measures in place designed to protect children, including banning gambling logos on children's football or sports team shirts, or on football club websites that are aimed at children. Adverts that are published on TV or other media are also not allowed to be designed to appeal to children or problem gamblers, and gambling ads can't be shown pre-watershed during football matches. In spite of this, many people don't believe the law goes far enough.
Does the law need to go further?
As it stands now, relationships between sports teams and betting companies are regulated by the individual club rather than a third party. With no laws governing the use of gambling logos on team shirts, it's up to the individual gambling companies to decide if they are going to display their logo or not. Paddy Power Betfair and GVC (owner of Ladbrokes) have both called for an end to shirt sponsorship deals but so far there's been no agreement among other companies to actually make this happen. Remember their high profile launch of this fact that got them into trouble with the FA at the beginning of the 2019/20 season?
Sporting clubs often rely on the income they get from sponsorship deals which can go into the multiples of millions, like West Ham United's £10m deal with Betway. Without that money, many premier league teams could struggle to attract the same calibre of players and the quality of the sport could suffer over the long term. It's not likely that change will come directly from the sporting clubs themselves as they'd be essentially biting the hand that feeds them.
Regulating and legislating gambling sponsorship of sporting teams would be one way to keep vulnerable players and children protected, and make sure all clubs take a consistent approach. The challenge is to do it in a way that won't damage the sporting industry in the long term. Change is coming and it will be interesting to see what happens.