Let's face it – 2020 has been a year that many of us would like to put behind us as quickly as possible! However, there's a light at the end of the tunnel as we step into 2021 with hopes of a vaccine being able to bring an end to the COVID-19 pandemic.
New Year's Eve is typically a time for celebrating with family and friends, waiting for the clock to strike midnight before having a group hug and finishing off the proceedings with an out-of-tune rendition of Auld Lang Syne.
Then, it's time to start making our New Year's resolutions, which usually consist of going on a post-Christmas diet to try and shift the excess weight that we've gained from overindulging in mince pies and roast potatoes, signing up for a gym membership, and promising to cut down on vices like alcohol and cigarettes.
But with many of us still being subject to local and national restrictions or even full lockdowns, 1st January 2021 isn't the ideal time to start planning activities away from home.
So, if you're a keen bingo player who lives in an area where gyms, hotels, pubs, restaurants, cinemas, bingo halls, and shops are all shut, why not take a look at our alternative New Year's resolutions that could help improve your online bingo experience throughout the coming year?
1. Make sure that you're playing for the right reasons
Bingo should be more about fun than winning.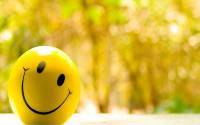 As a game of luck, bingo doesn't offer any guarantee that you'll win every time you play. So, have a think about why you like to play online bingo, and if it doesn't make you happy, perhaps it's time to think of an alternative hobby?
You could also consider whether you're making the most out of the time you spend at bingo sites? For example, if you're not actively participating in the chat rooms, you could be missing out on making new friends, winning extra prizes, and gaining a feeling of satisfaction by helping newbies out.
2. Find a new site
If your current bingo brand isn't living up to expectations, perhaps it's time to cut your losses and take your custom elsewhere?
WhichBingo can help you find some amazing online bingo sites where there are plenty of promotions, all manner of bingo variants, active communities, and heaps of side games.
So, come and check out some of our bingo reviews!
3. Set a budget
In a similar way to when we go shopping in town, it can be all too easy to end up spending more than we mean to.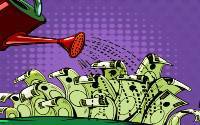 Having a budget in place is key to enjoying a responsible and sustainable online bingo experience. So, if you haven't already done so, work out how much you wish (or can afford) to spend each week/month, and make sure that you stick to this amount. You could also consider using any winnings to purchase your next set of tickets rather than cashing them out so that your budget goes further.
Finally, if you're not very good at sticking to a budget, take advantage of responsible gaming tools that let you set daily, weekly or monthly deposit and loss limits.
4. Change your playing tactics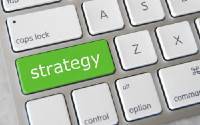 Although no-one can influence the numbers that are automatically drawn by the bingo software, there are many people who believe that using certain tactics and strategies can help improve their chances of winning.
You can find out more about commonly used online bingo strategies, as well as how spreading your numbers, buying multiple cards, and avoiding peak times can influence the outcome of the games you play by reading our handy guide.
5. Look out for freebies and promotions
Many online bingo sites feature no-deposit offers for new players, as well as bonuses that have zero wagering requirements.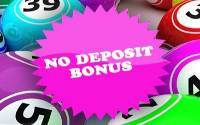 You should also look out for brands that offer free bingo rooms, as they sometimes award cash prizes alongside bonuses. For example, at selected Dragonfish sites like Beatle Bingo, the biggest jackpot you can play for in a free bingo room is worth £1,000!
We hope that you've found our online bingo tips helpful, and whatever you're planning on doing on New Year's Eve, we wish you a very happy and healthy 2021!