Although the first cases of COVID-19 were brought to our attention back in January 2020, it wasn't until 23rd March 2020 until the government considered it serious enough to put the United Kingdom into a full national lockdown.
Since then, all our lives have changed significantly. Some people were able to discover new hobbies, improve their fitness, and learn how to use technology to stay in touch with friends and family, while others felt scared or depressed. For those, in particular, who were dealing with addictions, life in lockdown was extremely challenging which is partly why organisations, survey companies and charities have been keeping a watchful eye on how the changing situation is affecting our gambling behaviours.
YouGov survey findings
YouGov recently released the findings of a report that was carried out during the early stages of the national government lockdown.
The report found that there was a 20% increase in gambling in vulnerable groups between March and May 2020 and a 12% rise in gambling activity undertaken by 'moderate gamblers'.
Of the 'problem gamblers' that the study surveyed, around 1 in 5 said that they'd been gambling more due to boredom.
YouGov also found that gamblers aged between 18 and 34 were more likely to have increased the time or money that they spent on one or more gambling activities.
UKGC lockdown stats

Back in March, the UK Gambling Commission (UKGC) became concerned that (like the YouGov study shows) British gamblers might suffer more due to lockdown and the ongoing Coronavirus pandemic.
It, therefore, started collecting data from high street betting operators and online gambling operators so that it could assess the impact of COVID-19 on gambling behaviour.
Each month, the Commission updates its ongoing findings with the latest results so that it (and the general public) can see how "gambling behaviours continue to evolve" as the UK "responds to challenges posed by COVID-19". It also uses the data to help it update its guidance to the government and UK operators.
The latest figures refer to August 2020, a month which showed an optimistic decrease in online slots sessions lasting an hour or more and a rise in the number of customer interactions undertaken by gambling operators, to ensure all remains well with their players.
GambleAware decides to create a Lived Experience network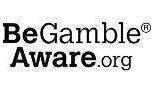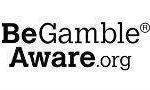 The charity GambleAware has also continued to offer its free services to people who have been or are finding themselves suffering gambling harm. In late August, it held an online conference to try and develop a single and inclusive network which represents a wide cross-section of "people with lived experience of gambling harms".
GambleAware hopes that the network will deliver several "holistic benefits" including improving the levels of support that it can offer to those with gambling addictions. The network will also help the charity further develop its "welfare research, policy, and legislation formation".
Summary
As long as COVID-19 continues to exist, we're all likely to find ourselves having to constantly adapt to new government measures that will help contain the virus' spread and, hopefully, find a cure that will eradicate the deadly disease from our lives for good.
So, while the YouGov survey findings are concerning, it's reassuring to know that organisations like the UK Gambling Commission and GambleAware (as well as the gambling operators themselves) are taking both reactive and proactive steps to help better protect our four nations from gambling harms.