The Sun Bingo has always been known for its innovative TV commercials and this latest release is no exception.
In an age where TV ads are regularly skipped through on fast forward you need to be eye catching and if you take a look at this TV ad for Sun Bingo you will notice that it jumps around to many different scenarios rather than one or two lingering shots. That would certainly catch the eye, even on fast forward.
This main video shows the whole 2 minutes of footage that is likely to be broken down into 20 and 30 second segments for TV. What it shows in abundance is that Sun Bingo may have changed the advertising strapline from 'Sun Bingo is Fun Bingo' to the new 'Are you gonna bingo?', but the sense of fun the site instils has not diminished.
This video is made to look like it is also giving us something of a 'behind the scenes' view and this makes it even more entertaining.
This new campaign is the result of a tie up with a different ad agency, The & Partnership, London and has been produced by Hunky Dory. This new campaign moves away from the cartoon bingo balls of the last campaign to real life actors and you will see and hear the phrase across all channels over the coming months, including digital, social media, radio and print as well on the TV.
As a tool to improve brand awareness it is bound to be effective and it will also help the profile of the star of the ad Jayde Adams, a comedian from Bristol, winner of the 2014 Funny Women award and 2016 nominee for Best Newcomer at the Edinburgh Comedy Awards.
Jayde describes herself on Twitter as becoming 'a grime artist for Sun Bingo' and hoping to be 'picked up by Stormzy':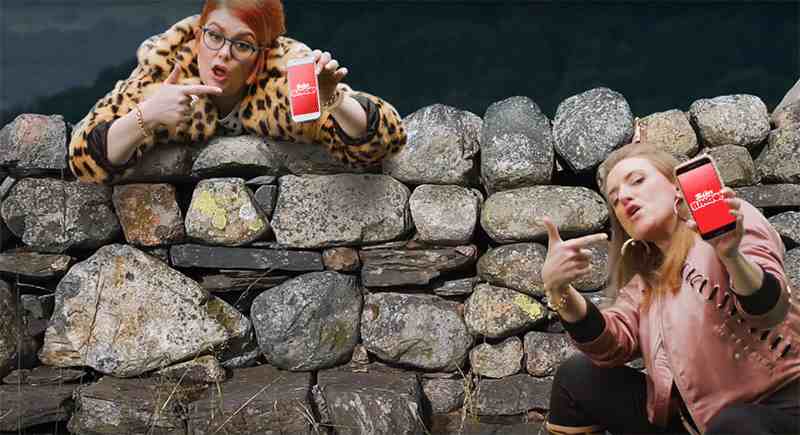 The Sun's Chief Marketing Officer, Kate Bird said of the campaign:
Our readers and customers love The Sun brand for being loud, proud and fun, so we challenged the The&Partnership London to refresh our award-winning, world-record-breaking Sun Bingo brand in a fun and exciting way.

The team have created a memorable and entertaining campaign to capture our target customers' attention and engage them even further with The Sun Bingo brand. We are hoping to attract a new audience with this new approach for the category.
Come back later as we are to take a retrospective look at all the Sun Bingo TV ad campaigns from the last few years and see how they have developed.
So who is the woman in the Sun Bingo Advert?
Jayde Adams is the new (funny) face of Sun Bingo. Some people will know the name and others may know the face, but the high profile Sun Bingo advertising campaign with the tagline 'Are you gonna bingo?' will surely bring great things her way.
The 33 year old Bristol comedian is known for mixing music and character comedy with social comment relevant to the time. She fully launched her career following the sad death of her sister, Jenna, in 2011. She has said that losing her sister gave her the confidence to take the chances needed to really move her career forward.
Entering the Funny Women competition and going on to win in 2014 was the boost to her career everyone needs. Katherine Ryan is a past winner and successful contemporaries such as Sarah Millican and Sara Pascoe only made it to the finals.
Ive gone in a different direction. I'm now a grime artist for Sun Bingo. THIS WAS SO MUCH FUN TO SHOOT!

enjoy (or don't, it's cool.) I'm hoping to be picked up by @Stormzy1.

— Jayde Adams (@jaydeadams) February 21, 2018
Jayde wrote and performed her debut Edinburgh Festival Fringe show in 2016 and was nominated as Best Newcomer. Her stage shows continue to be very popular and critically well received.
Where most people will know the face from is having seen Jayde on the panels of Channel4 shows 8 Out Of 10 Cats and 8 Out Of 10 Cats Does Countdown – more than holding her own amongst longer established comedy stars.