Are online bingo sites neglecting their players' needs? Should they be doing more?
Online casinos and bingo sites are growing in popularity and while there are many happy bingo punters out there, like in any industry there are also a fair number of dissatisfied players. The head honchos at most top online bingo and casino providers have been made aware of the importance on sites providing more recognition to players, to target those who are not satisfied and keep them coming back for more. It is no longer just about attracting new players, retention is becoming key.
The online bingo industry is getting much better when it comes to providing fast, responsive customer support, but like any industry there's always room for improvement. Not everyone is going to be thrilled with the product or quality of service, and while some bingo sites have nailed great customer support, others are still catching up. It's a competitive industry out there, and sites that fail to meet their players' expectations can quickly find themselves losing customers as players flock to their rivals in droves.
When you're playing at an online bingo hall versus a bricks and mortar one, you miss out on face to face socialisation, being recognised as a regular customer when you walk in the door and the ability to immediately talk to a human if you have a problem. As a way to make up for this and ensure their players are motivated to play at a particular site, as well as ensuring they stay loyal, many bingo sites have started to step up their game and offer bigger and better loyalty programmes and rewards, plus on-site monitoring of player preferences.
What do online bingo sites currently offer to loyal players?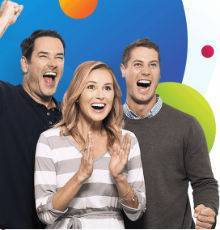 Bingo loyalty programmes are varied, to say the least. They can be anything from a few extra games to full-service loyalty programmes that include a VIP element. Some loyalty programmes offer their top players huge prizes like trips to top sporting events and shows and the opportunity to win TVs, cars and more in exclusive promotions.
Most loyalty programmes at casinos and bingo sites work on a points-based system, where players collect points for money spent on bingo. These points build up and as you get more points you get to rise up the different levels to the top of the program. The higher you go the better the rewards you'll receive.
While this might sound great, a lot of the bigger bonuses are only available for a very limited range of high rollers and become by invite only. When it comes to keeping the average player happy, many bingo sites have turned to more creative strategies like gamification and regular bonus offers.
Is there enough customer support for bingo players?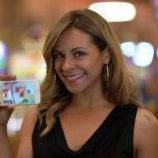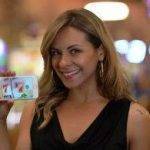 Customer support is important for online bingo sites, and as an online player, it can be frustrating if you can't speak to a human customer support operator, or if there are long delays to get through. With live chat, many bingo sites have managed to overcome the challenges of keeping a support services available 24/7 and with the increase in the use of chatbots by casinos and bingo sites, we're probably going to see even more ways to resolve smaller and simpler problems, leaving the call centre staff free to handle the more challenging questions.
The level of customer support really varies with some bingo sites offering 24/7 phone support and others only providing an email address. If you want to make sure you're getting a high level of service, it's worth checking out the site beforehand to see what they offer in terms of customer support.
What will happen to bingo sites that don't lift their game?
While there are undoubtedly some fantastic bingo sites out there that put their players front and centre, unfortunately, there are also some that are not so amazing. With so many casinos and bingo sites now implementing measures like chatbots, 24/7 phone support and active social media pages to reach out to customers, player expectations are increasing. Sites that fail to meet these expectations may find themselves losing out to their competitors before long.

This level of competition is good news for us. With online bingo sites vying for customers, it's the player that wins in the end.