He might have stormed the charts with hits like Achy Breaky Heart but Billy Ray Cyrus is perhaps more famous now for being a celebrity dad to a chart-topping superstar.
Billy's daughter Destiny Hope Cyrus, better known to the world as Miley, is among the world's most successful artists having scored the most top-five US Billboard albums of any female artist in the 21st century.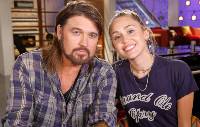 Miley Cyrus has had a tumultuous relationship with her father over the years, but they have rebuilt their bond in time for Billy Ray's 60th birthday celebrations on August 25th.
The pair are among the most famous musical families on the planet, and you don't have to look far to find more stars from stage and screen with super talented offspring.
Perhaps you're already well versed on the world of famous families, but it came as news to us that some of the following stars have celebrity heritage!
Enrique Iglesias and Julio Iglesias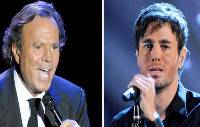 If you grew up in the 1990s or 2000s, then chances are you'll know who Enrique Iglesias is, given the amount of screen time the Spanish singer occupied on MTV around the turn of the century. But did you know that Enrique, whose hits include Bailamos, Hero, and Escape, has an even more famous father?
Julio Iglesias is renowned as the most commercially successful singer Europe has ever produced, having sold more than 100 million records around the world, in 14 different languages. So while Enrique might think he can be your hero (baby) you might be better off with his old man!
Willow Smith and Will Smith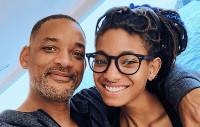 The 2010 hit single Whip My Hair had people all over the world dancing, and it earned Willow Smith a number 11 hit on the Billboard Hot 100, and led to her signing to Jay-Z's Roc Nation label. While her talent is dazzling, and her debut album went platinum in 2015, it is not entirely surprising given that her parents are both hugely successful actors and musicians, Jada Pinkett Smith and Will Smith.
Liv Tyler and Steven Tyler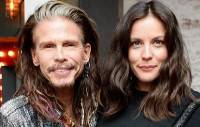 This one is perhaps the most surprising of our parent-and-child celebrity connections. To the uninitiated, the ethereal, mystical character of Arwen in the Lord of the Rings trilogy, with her dreamlike voice and magical powers could hardly be further flung from the hard rock crooning of Aerosmith frontman Steven Tyler. But, believe it or not, Liv Tyler who plays Arwen is the very same rock star's daughter! Liv is a hugely successful actress and singer, having starred in films like Empire Records, Lord of the Rings, and of course Armageddon, which featured her dad on the soundtrack!
John David Washington and Denzel Washington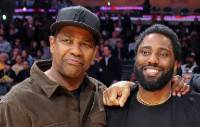 Denzel Washington has been a household name in Hollywood for decades, having won multiple awards and hearts across the world with his performances in films like Philadelphia, Training Day, Malcolm X and American Gangster. But these days he has to share the limelight with his extremely talented son, John David, who had a successful career as an athlete before joining his dad in the acting world. John David's performance as Ron Stallworth in Spike Lee's thriller BlacKkKlansman catapulted him into the cinematic spotlight, and he has since followed it up with superb outings in Tenet and Malcolm & Marie, among others.
Kate Hudson – Goldie Hawn and Kurt Russell
The star of hit movies like Almost Famous, How to Lose a Guy in 10 Days, and Bride Wars, Kate Hudson has won a Golden Globe and an Academy Award nomination in a glittering career as an actress, author and fashion entrepreneur. But did you know she is the daughter of Academy Award winner Goldie Hawn, who raised her with longtime boyfriend and fellow Hollywood icon Kurt Russell.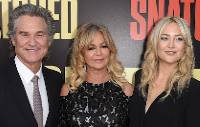 Russell is not Kate's biological dad, but she sees him very much as her father after he helped to raise her from the age of 18 months, together with another famous sibling, Oliver Hudson, who you might know from his six year run on comedy show Rules of Engagement.
Kate described the experience of embarking on an acting career with famous parents, saying: "There's a misconception that if you come from famous parents, you're seeking fame for the sake of fame. I see it as the opposite: growing up with parents who were in the spotlight, it was almost like, wow, if I didn't love to create characters, I would run as far away from fame as I could get. But I love performing."
Other famous families include:
Tom Hanks and Rita Wilson with son Colin Hanks
Melanie Griffiths and Don Johnson with daughter Dakota Johnson
John Lennon and Yoko Ono with sons Sean Lennon and Julian Lennon
Martin Sheen with sons Charlie Sheen and Emilio Estevez
Lenny Kravitz and Lisa Bonet with daughter Zoe Kravitz
And the list goes on. Is there any room for ordinary people to join the fame game?