Bingo is getting a whole new lease of life. The roaring 20's are back as you combine bingo games with a club night out when you purchase tickets to one of these fantastic events in the UK.
It used to be that people had the idea of bingo nights out being a bunch of older folk, usually women, huddled over their bingo cards. However, times are changing and if you ask any younger person about a night out at the bingo, this is no longer the perception that they have!
Although the media would have you believe traditional bingo is on its way out, this is definitely not the case. In recent years, there has been a huge rise in bingo club nights for young people in the UK. While bingo was once reserved for the older generation, this new reinvention of the game has massively widened its appeal. Just ask any young person if they have heard of or have been to any of the below club nights and you may be shocked to hear about how popular bingo has become amongst a new generation!
These bingo games are drastically different from the bingo games you may know. This massive makeover has created a wild and outrageous game and night out that you would be crazy to miss out on. Here are some of the popular UK bingo club nights to consider.
Bongo's Bingo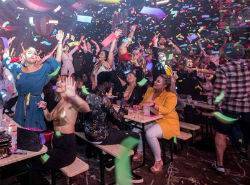 Johnny Bongo and his mates host this hilarious and extreme bingo club night throughout different cities in the UK. It launched back in 2015 and often sells out within days of tickets going live. There are 8 rounds of bingo and prizes to be won that can be anything from money to a Henry Hoover! You could even win a box of cereal…
You'll find all of the classic hits played here between games and there can even sometimes be a celebrity guest in attendance. David Hasselhoff has been known to make an appearance! This is far from a quiet game of bingo, so be prepared to be up on the tables dancing when you don't have your eyes down!
Rebel Bingo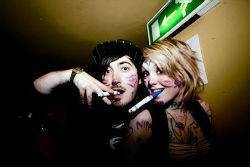 Just like a normal game of bingo, Rebel Bingo nights out have bingo cards, a caller and markers, but that is not where the entertainment stops.
Think of an 18 – 30 Ibiza clubbing holiday intertwined with bingo and you have Rebel Bingo. You'll find here lasers, lights, DJs and, of course, a lot of alcohol. With games held across the UK and even internationally, this is one that is not to be missed!
Drag Queen Bingo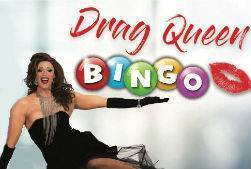 If a camp bingo night is your cup of tea, look no further than Drag Queen Bingo. As you would expect, your night at this event is hosted by fabulous drag queens and combines bingo with cabaret and comedy. You can even hire out these drag queens to host your own bingo night!
Rock and Roll Bingo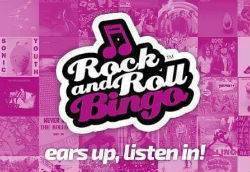 When you combine bingo with a music focused quiz, what do you get? Rock and Roll Bingo! Instead of your usual bingo game with numbers, you will be crossing out the name of a song or an artist.
Listen to snippets of songs and see if they are on your card to mark off. This is also a great game that you can easily recreate at home!
Musical Bingo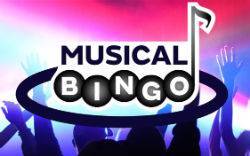 Like the sound of the previous night out?
Then Musical Bingo will be another for you to get excited about.
This is an interactive club and bingo night where you will be off your seat and marking off bingo answers that correspond to the medley of songs being played. This game also features a bunch of wacky prizes.
Bogan Bingo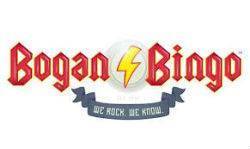 Can't get enough of the 80s and 90s? Then Bogan Bingo is the one for you. Expect inappropriate humour and lip-synching along with your game of bingo.
This is another event with completely random prizes ranging from weird photographs to even holidays abroad!
This bingo club night is only available in 4 UK cities at the moment, but keep an eye out for expansion.
Boozy Bingo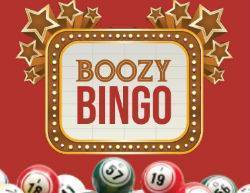 The title of this bingo club night speaks for itself! Combine three games of bingo with happy hour booze and free shots to get Boozy Bingo.
This is a smaller event that is limited to around 25 people and costs just £5 to play. It's a bingo bargain!
Try Online Bingo
While these bingo nights are a tonne of excitement, of course, it's not something that you can be at every night of the week. To get your bingo fix until then, make sure you check out some of our favourite online bingo sites that will keep you entertained until the weekend rolls around.