We're drawing ever closer to the scariest night of the year and while October 31st may not be as lively a night for trick or treaters as previous years, there is still lots going on in the online bingo world. Plenty of scare-tastic promos are available to play in and luckily for you, we've done all the hard work for you by narrowing down the very best Halloween online bingo promotions for 2020.
Tombola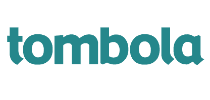 One site you won't want to miss out on for spooky fun is Tombola as they have a range of great Halloween themed promotions on offer this month, including some big promo bingo games. Don't forget to check out their promo page for the full list of Halloween themed games and check out the chat rooms for some creepy capers too!
Creepy Picture
Players can take part in the Creepy Picture bingo game which takes place in the Picture Room on Saturday 24th and Sunday 25th October from 8pm to 10pm and is offering guaranteed prizes between £300 and £450 in each game.
Hallo-Scream Block Party
On Monday 26th October from 8pm to 10pm, you can play the Hallo-Scream Block Party game for guaranteed prizes. Prizes in this game go up into the thousands so it is worth checking out and you can play from just 10p up to £2 per game.
Potion Prize Pumpkins
On Halloween itself, Saturday 31st October, you can take part in the Potion Prize Pumpkins event that plays from 9pm to 10pm. This is a fun, unique game that can reach up to £20,000 if you are lucky enough to scoop the jackpot! The aim here is to complete a potion recipe, of which there are three to choose from – Youth, Wisdom and Love. The ingredients are called out alongside the bingo numbers and for each potion completed there is a prize.
Foxy Bingo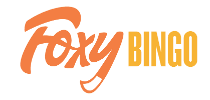 Foxy Bingo is a fan favourite site as they haven't disappointed this year with the range of terrifyingly good promotions they have for players.
Spooky Swaps Bingo
You can start with the Spooky Swaps Bingo game with tickets costing between 5p and 10p. This is a daily bingo game until 31st October where the prizes can be swapped around. That means if you get just 1 line, you could potentially grab the equivalent of the full house prize.
£6,666 Scary Slider
In this promotion game, the faster you scream BINGO, the more creepy cash will be up for grabs. This game starts on a massive jackpot of £6,666, but as more balls are called, this prize fund will start to slip, with a minimum jackpot of £666. Tickets cost just 25p and this game will play on Saturday 31st October at 9pm.
Buzz Bingo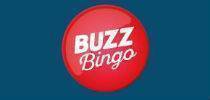 Buzz Bingo is another great option for players looking for some scary bingo game promotions to play as they currently have two fun Halloween offers on display.
Double Bubble Toil & Trouble
Every night in October, players can take part in the Double Bubble Toil and Trouble games. These games start from 6pm and you will have the chance to win double money. To get double the amount of cash, all you have to do is call a double number on the full house. For example, this can be 11, 22, 33 and so on so forth up to 88.
Creepy Reels
The other exciting promotion on offer is Buzz Bingo's Creepy Reels and this runs to Sunday 1st November. Every player at the site will qualify for one spin on the creepy reels daily and a prize is guaranteed. This can be anything from a £100 cash prize to bingo bonus cash or free spins.
Promo runs daily 00:01-23:59 (BST) from 5th Oct midday – 1st Nov 23:59. Wheel not available Mondays 00:01-11:59. Press "spin" on the Creepy Slot game to play. Top prize £100 cash daily. Max 1 play per customer per day. Winnings from bonuses paid as cash. £5 min. withdrawal on winnings. T&Cs apply. 18+BeGambleAware.org
What are you waiting for? The countdown to Halloween is on, so make sure you grab some spook-tacular prizes playing these fun promotions.