In a move that was not totally unexpected, the use of credit cards to fund sports betting, casino, slots, bingo and poker wagering is to be banned in the United Kingdom from April 14, 2020. The move was announced by a spokesman for the United Kingdom Gambling Commission on Monday, January 13.
Although this ban did not form part of the Conservative Party's recent election manifesto, it is an idea that has been under consideration for some time. In the unlikely event of the Liberal Democrats winning the December General Election in the UK, they had pledged in their manifesto that the introduction of a ban on the use of credit cards to fund gambling would have been one of their priorities.
This move by the UKGC is aimed at preventing problem gamblers from tumbling into debt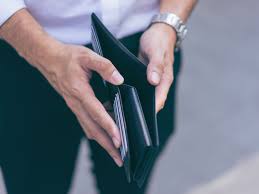 This measure has been put in place to help prevent problem gamblers from spiralling into debt as a result of their gambling. According to UKGC figures, 10.5 million people in the UK gamble online and of those, around 800,000 use their credit cards to fund their online wagering.
Further figures suggest that just under one-quarter of gamblers who use credit cards to fund their gambling are identified as 'problem gamblers'. It is hoped that this new measure will add an extra layer of protection for those who could face stark financial problems because of their gambling with funds they don't already have.
Neil McArthur, the chief executive of the UKGC said:
"We realise that this change will inconvenience those consumers who use credit cards responsibly, but we are satisfied that reducing the risk of harm to other consumers means that action must be taken. But we will evaluate the ban and watch closely for any unintended circumstances for consumers."
Ban on credit card use does not extend to lottery tickets and scratchcards
This ban will include sites where lottery tickets can be 'purchased' for non-UK lotteries, but will not include the face-to-face purchase of lottery tickets at supermarkets, newsagents, petrol stations and others. As people often purchase lottery tickets and scratchcards at retailers along with other purchases, the UKGC did not want to place a burden on retailers in having to insist customers pay for lottery tickets and scratchcards with cash and debit cards while being free to make their other purchases with credit cards.
Players will still be able to register their debit cards at online bingo, slots, casino, sports betting and poker sites in order to fund their gambling. The acceptance of alternative payment methods – such as eWallets like PayPal, Skrill and Neteller – will be up to the discretion of the sites themselves.
Some sites are being pre-emptive and banning credit cards already
It is thought that most popular sites will cease their acceptance of credit cards long before that April 14 deadline and indeed some – such as the slots and casino site Starspins – have already done so.
This news, although not unexpected, has already hit many leading online wagering companies. The 888 Group's share price has slipped by 3.3 per cent, while William Hill has also already seen losses of 3.2 per cent.
This ban on credit card use has been lobbied for over a period of time by gambling watchdogs and pressure groups, not to mention sections of the press and is being seen as a success for their campaigning. Next on their agenda is likely to be increased calls to restrict VIP schemes and rewards for those that bet – and often lose – the most.
Here at WhichBingo we are committed to responsible gambling, so we obviously approve this move by the UKGC. Don't forget that you can always see what payment options are available to you in every one of the reviews we put together of bingo, slots and casino sites.