Mother's Day flowers can be more meaningful than just a token gesture, and with our guide to the symbolism behind popular blooms, you can make the perfect choice for the special mum in your life.
We've delved into the green-fingered guides of floral history to unearth the meanings behind different flowers, focusing on those that might bring your mum good luck and prosperity this Mother's Day.
Read on to find out which blooms will brighten her day – and bring her luck at the bingo!
Carnations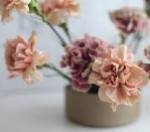 While being known as the flower of friendship, carnations can also symbolise prosperity and good fortune – an ideal choice for a bingo-loving mum! White carnations in particular are known as a good luck gift.
Lilies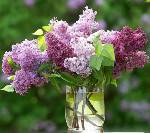 If a beautiful home is important to your mum, you might want to buy her lilies, which are symbolic of purity and beauty. White lilies are said to reflect feelings of modesty, while the fiery orange lily is imbued with passion and yellow lilies denote joyful feelings.
Daisies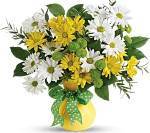 Bingo players all need a bit of hope in their hearts and you can add to the hopefulness in your mum's home by bringing her daises, which are historically thought to represent hope and innocence.
Hyacinths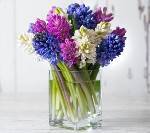 The hyacinth is a fascinating flower, emerging from between green leaves with colourful blooms of elegant petals. The history books tell us that hyacinths are known as the flowers of sport, games, and play, so again an ideal choice for a mum who loves bingo!
Lilacs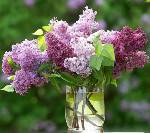 You can help mum feel young again by bringing her lilacs – the flower said to symbolise the joy of youth.
Daffodils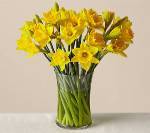 Mother's Day in the United Kingdom lands right around the time when daffodils are coming into bloom all over the country. Take your mum a bunch to show her feelings of unequalled love, according to floral traditions!
Orchids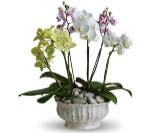 While they only bloom for around six months a year and spend the rest of the year lying dormant, orchids are worth the wait for their elegant, colourful blooms. Take your mum one this Mother's Day as a symbol of admiration.
Tulips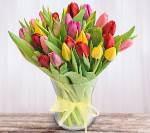 There are various interpretations of the meanings behind the humble tulip, ranging from declarations of love to passion, and our personal favourite, confidence – something every bingo player needs!
Peonies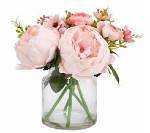 Peonies are steeped in romantic tradition but are also said to be a symbol of prosperity. So if your mum has been down on her luck at the bingo lately, perhaps a pretty peony will put her back among the winners!
Heather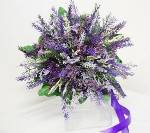 Last but not least, the purple flowers of heather are known as an emblem of good luck and admiration. You can find little pots of heather in your local supermarket and they require very little care if placed in the garden, making them a great choice for any mum who wants a bit more luck and a little less work to do!