It's the most wonderful time of the year to play the best Christmas-themed video slots. Why not crack open a mince pie and nibble on a glass of mulled wine (or something) and get into the festive spirit with the best Crimbo-themed online slots, as recommended by us here at WhichBingo!
Winterberries by Yggdrasil Gaming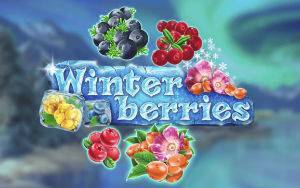 We love nearly all slots from Yggdrasil Gaming but Winterberries has a special place in our hearts, no matter the time of year. This winter-themed slot will soon warm up even the chilliest evening with its amazing animations, awesome winter soundtrack and superb features and effects including a 'Northern Lights' background, snowflakes and howling wind.
The RTP of 96.7% cannot be knocked, either. The best feature of all though is that when you score a win on any of the 25 available paylines, all winning symbols are frozen and the reels re-spin. Any identical winning symbols are then frozen, and the re-spins continue until no more winning symbols land. The whole playing grid is then evaluated to max out your winnings! This can lead to some lovely jackpots.
Rudolph's Revenge by RealTime Gaming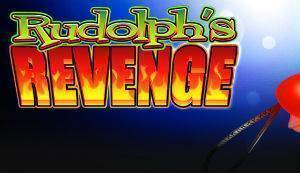 If there is one thing that the story of Rudolph the Red-Nosed Reindeer taught us, it's that if you have a physical quirk it's alright for people to take the mickey out of you until the quirk becomes useful, in which case you suddenly become everyone's hero. Rudolph has probably figured that out himself by now, which is why he's out for blood in this Christmas-themed slot by RealTime Gaming. He's certainly in a bad mood judging by his appearance here with his colossal conk, black mask and two-by-four.
Santa is here too, but the old dude doesn't look too happy about his reindeer's turn to the dark side. There are plenty of other symbols as well, including neatly-wrapped presents and an elf who obviously fell into Rudolph's bad books as he's ended up encased in a block of ice. This slot has 50 winning paylines plus an RTP of around 95 to 97%.
Flowers Christmas Edition by NetEnt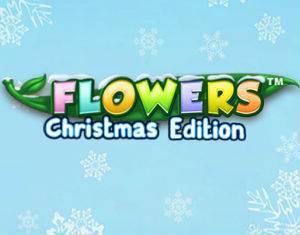 Flowers has been one of NetEnt's most enduring slots, despite (or maybe because of) the title's simple gameplay. In 2016 NetEnt's released a special festive version of this uniquely popular online video slot, conveniently forgetting that Flowers tend not to flourish in the winter and are prone to perishing! You can keep them alive by playing this winter-themed online slot, which has five reels and thirty paylines.
Just like the original, gameplay is kept simple and it really is just a case of watching the reels spin around and around in the hope of landing a bonus game or a winning combination. One feature that is worth paying attention to is the 'double up' feature. Sometimes you get two for the price of one when it comes to the flower symbols themselves. This can lead to some mega-prizes as you can land winning combos of up to ten symbols! The RTP of this chilly slot is 96.3%.
Secret Santa by Microgaming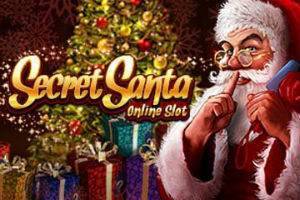 The concept of 'Secret Santa' is another of those annoying aspects of life that, like trick-or-treating, seems to have been passed to the UK from the US. Basically, you get drawn the name of an office colleague whom inevitably you don't like and have to buy them a cheap present, only to suffer the embarrassment of having something ridiculously expensive bought for you. There are far better things to do with your life, like playing Secret Santa by Microgaming.
The Secret Santa in this game is very generous indeed, as it offers no less than 1,024 ways to win, with an RTP of 96.32%. There are plenty of Christmas-themed symbols such as Christmas crackers and Santa himself, plus excellent side games that offer bonus spins, mystery multipliers, dashing wilds, a spree of wilds and rolling reels. This game is almost as good as getting an orange and an apple in your Christmas stocking!
Polar Paws by Quickspin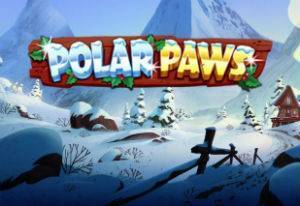 Not everyone loves Christmas. In fact, some people just have to grin and bear it. If this describes you, then you probably won't be able to bear this online slot for Quickspin, as it is full of cuddly polar bears (disclaimer: if you enjoy having a head then please do not attempt to cuddle a polar bear should you happen to meet one). This slot has 25 paylines and an RTP of 96.84%.
There are four bears in total in this game (including one whom has been to SpecSavers). One thing you should look out for is the 'wild' symbol as the bears do indeed turn wild when you land enough of them. This may occur during a bonus spins round, which is awarded when you land three or more Christmas Elf symbols on the reels. There are playing card symbols too, but they do not pay out as much as our ursine pals.
So, there you go, five festive slots to keep you entertained while you are waiting for Santa to pop down your chimney on Christmas morning. Let's hope you've been good this year, and a very Merry Christmas!