In the online bingo industry, it's a coup to secure a decent advertising spot or the sponsorship of a popular TV show. Tombola Arcade has a double whammy as it has been chosen once again to act as sponsor for ITV's "I'm a Celebrity, Get Me Out of Here", which is due to start filming in North Wales early next week. This means there will be bumpers either side of the ad breaks and no doubt actual adverts in the ad breaks too!
What do we know about I'm A Celebrity, Get Me Out of Here 2020?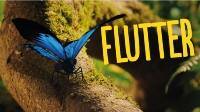 There's been a lot of noise recently about the filming location for the upcoming series of "I'm a Celebrity, Get Me Out of Here". After the usual Australian jungle setting was deemed impossible due to travel restrictions, the show's producers plumped for a remote castle estate in North Wales. However, due to the 2-week-long Welsh firebreak and the ongoing COVID-19 pandemic, some people were enraged that the show had been given the go-ahead to be filmed in the country. Consequently, the producers were prompted to clarify that the cameras would only start rolling once the firebreak was over and that it hoped that the show would provide a welcome distraction for viewers during these tough times.
With I'm a Celebrity, Get Me Out of Here due to air from Sunday, 15th November, rumours are rife over which stars will be taking part. Some of the names that have been doing the rounds in the media in recent days include Shane Ritchie, Mo Farah, Vernon Kaye, and AJ Pritchard, although ITV has yet to confirm if they are true.
Making the most of the TV exposure
One thing's for sure, however, and that's the fact that the show's sponsor will be Tombola Arcade which will shortly be running a series of themed promotions on the site to tie in with the latest series of I'm a Celeb.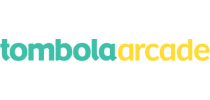 Tombola Arcade has also designed some quirky and fun TV ads and promo bumpers to raise awareness about the upcoming show. They feature a range of suitably creepy, but cute, bugs and insects which you can find out more about via the hashtag #TombolaBugs.
The idea behind the advertising campaign is to take the most-seen insects from the show and bring them to life using fun identities. For example, the tarantula's called Spidey while his friends are called Dungy, Scorps, Sticky, Glowy, Grub, Ant, Roach, Flutter, and Cat.
For more information on what Tombola Arcade has in store for I'm a Celeb fans, keep an eye on Tombola's website and mobile app as we're sure that they've got lots of fun stuff planned to see everyone through to the end of the series.