There's nothing quite like the sound of a bingo caller to fill your heart with excitement, anticipation and a sense of fun and friendship! If you're like us, you'll never want to be far away from a game of bingo, and with our top tips, you can discover imaginative ways to bring the spirit of bingo calls into your everyday life.
We have all been missing bingo halls during the various lockdowns and social distancing restrictions of 2020 and '21, which have kept us away from our friends and the game we love most.
Of course, online bingo has been there to fill the gaps, and the fun of the chat rooms, moderators, side games and slots have been a welcome entertainment for many of us at a time when we've all been cooped up at home.
But we figured there must be more ways to bring bingo into our homes, so we got our thinking caps on and agreed that bingo's distinctive calls are at the very heart of the game, adding imagery and life to every session, as well as more than a dash of humour.
Running your own game of bingo isn't always possible in the hustle and bustle of day-to-day life, but we've drummed up five fantastic ways to bring bingo and its wonderful calls into your home – no matter what you're up to!
1. "I'll have a number three please, love"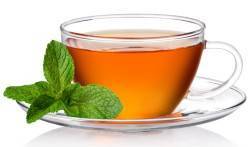 One of the most well-loved bingo calls is "cup of tea, number three", as it puts everyone playing in mind of a lovely warm cuppa! So why not bring a new bingo-themed tradition into your household and, instead of asking for a brew or a cuppa, call it a number three? Give it a try – before you know it, your whole household will be doing it!
2. Move in to legs eleven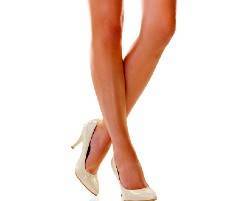 Show the neighbours how much you love bingo with your very own bingo-themed door numbers. If you live at number 11 it'll be a pair of lovely legs, or if you reside at number 2 it could be a duck for you! Check out the full list of WhichBingo approved calls on this page to find out what might adorn your door if you take us up on the idea.
3. Celebrate the big five-o, Hawaii style!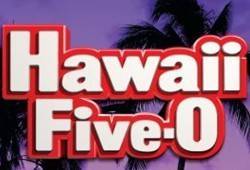 While some callers opt for "half a century" for number 50, in the States they say "Hawaii five-oh", after the 1970s police drama. If the bingo lover in your life is turning 50, you've got yourself a ready-made party theme! You could even ask your party guests to all come dressed as different bingo calls if you're in the mood for fancy dress. Just don't blame us when you end up with a house full of ducks and bare legs!
4. Number up your interiors
There are plenty of subtle ways to incorporate bingo calls into the interior design of your house. A 'two little ducks' motif in the bathroom would allude nicely to your passion for dabbing, as would the number eight woven into the design of your garden gate. In the kitchen, you could hang a retro advert for Heinz beans and it's iconic '57' logo to drop the hint that you're a bingo player – or you could just buy a few tins and put them on display!
5. Throw a bingo cocktail party!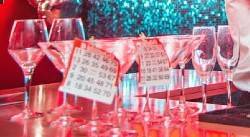 Fancy pouring yourself a 'duck and dive' (25)? Or rustling up an 'either way up' (69)? Don't worry about the recipe – this is your bingo cocktail party and you can mix them any way you like! There's something about bingo calls that lend themselves well to doubling up as names for fancy beverages. Whether you prefer your tipple to be alcoholic or not, you can enjoy throwing a bingo-themed cocktail party with the ingredients of your choice. You might, for example, pick your seven favourite ingredients and call your cocktail a 'lucky seven'. Let your imagination lead the way, and enjoy asking for your made-up drink by name!