We already know that gambling regulations in the UK are stricter than those in some other countries. We also know that recent work has been undertaken by the government and advisory bodies to try and increase the levels of protection that are offered to the vulnerable and minors. However, the current UK Gambling Act that controls it all has not been significantly revised since it was introduced in 2005.
As a result, many experts believe it's time to launch a review of the Act. It was recently announced that the APBGG (The Parliamentary All-Party Betting and Gaming Group) will undertake the task.
There have also been concerns raised around the potential rise in problem gambling as a result of the government-enforced lockdown which aims to prevent the NHS from being overwhelmed by new Coronavirus cases. With much more time spent at home, it's believed that gamblers may be tempted to increase their levels of play and spending at online casinos and other gambling sites.
These concerns have led to the UK government and, in particular, the sports minister, issuing a request to gambling operators to take their current responsibilities to their players even more seriously.
2005 Gambling Act Review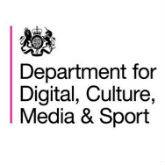 The DCMS (Department for Digital Culture, Media and Sport) has just launched an online review of the UK's 2005 Gambling Act, which aims to consider what changes are required to keep the regulations up-to-date, as well as include any social and technical changes that have been implemented since it was made law.
The review will be undertaken in consultation with key stakeholders and industry experts to ensure that sufficient views and recommendations are considered while also giving "the industry a fair hearing".
According to the APBGG's co-chair, Philip Davies MP, it is hoped that the review will establish the UK as having "the best regulated gambling industry in the world".
Extra Steps to Protect Gamblers During Lockdown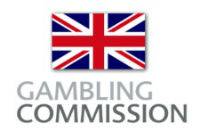 Alongside the upcoming work that both the APBGG and DCMS will be carrying out as part of the Gambling Act 2005 review, the government is also continuing to apply pressure on UK gambling operators to decrease the risk of problem gambling during the COVID-19 lockdown.
Nigel Huddleston, who is the UK's sports minister, has already issued an open letter to the chief executives of five of Britain's biggest gambling companies asking them to put extra effort into pointing out the potential risks of gambling to customers, as well as better publicise sources of problem gambling support like GambleAware.
The sports minister's letter directly addressed the heads of William Hill, GVC Holdings, Ladbrokes, Bet365, and Flutter, and asked them to take the APBGG's proposed ten-point pledge to new levels by raising their levels of customer protection. To make this more achievable, the minister has suggested that operators monitor patterns of play more closely so that action can be taken quickly if evidence suggests any suspicious increases.
He has also requested that the gambling industry moves faster with its planned industry-led review that aims to introduce stricter controls on advertising, VIP schemes, controversial game features (such as optional bonus buy-ins), and other player incentives.