Prime Minister Boris Johnson and close advisor Dominic Cummings are reportedly looking to take closer control of the government's forthcoming review of the 2005 Gambling Act. This comes after the Department for Digital, Culture, Media and Sport began looking at ways to regulate the industry without harming profits for not just the gambling industry but also the broadcasters and sports teams too.
Why are Johnson and Cummings Taking on the Gambling Act Reforms?
The Guardian has reported that Dominic Cummings and Munira Mirza, two of Johnson's closest advisors and the director of the No.10 Policy Unit, have taken a personal interest in this review. According to one MP, this is because the Prime Minister sees this as people being exploited. However, this has not been confirmed. So far, an official from the DCMS has stated that this is a collaborative project between the department and No.10 and that Johnson won't be at the helm of the review.
During the snap election in 2019, Johnson did personally state that he found the 2005 Gambling Act, which was created under Tony Blair, no longer suitable for 2020 and the new digital age. Furthermore, their manifesto detailed an overhaul of the UK online gambling industry and its laws, proclaiming that they wanted to make the UK one of the safest places anywhere in the world to be online.
What is the Digital, Culture, Media and Sports Department Looking to Do?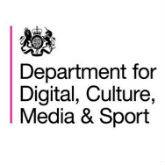 The Digital, Culture, Media and Sports department of the UK Government is still in control of any new legislation which is looking at enforcing new curbs on advertising and the creation of a gambling ombudsman.
There have been reports that the DCMS is conflicted over the financial contributions being generated by the gambling industry, including betting advertising, which massively helps provide the funding needed for broadcasters and sports teams.
An MP with links to the department said to the media that the DCMS has close ties to these various different industries and aren't keen on making big changes, but also noted that they never wanted to make changes to tobacco advertising, but this came to be anyway.
There does appear to be some divide amongst officials into the significance of advertising on gambling problems, with Nigel Huddleston, the sports minister, being vocal in his support for a wide-ranging review and curbs on advertising technology, game design and VIP schemes. On the other hand, the DCMS minister Lady Barran stated that she was more sceptical on advertising being the main problem, as she stated that there is no clear evidence showing a link between advertising and problem gambling amongst, particularly, young people.
While the issue of the Gambling Act is giving the Government a headache, most of the best online bingo sites and the casino industry will not be overly concerned as they are actively pursuing best practices and improving player safety and protection all the time.