New rules just issued by the UK Gambling Commission aim to "stamp out irresponsible VIP practices" among online gambling brands such as casinos, bingo sites and bookies.
Back in June 2020, the APPG (All-Party Parliamentary Group for Gambling Related Harm) issued a final report on the risks linked to online gambling, and one of its key recommendations was to introduce an industry-wide ban on VIP schemes and incentives.
While the UK Gambling Commission has yet to go so far as to bring in an outright ban on VIP schemes, its latest guidance to operators should at least help to ensure that there will be no "irresponsible incentivisation of high-value customers in the future".
What's the problem with the current VIP systems?

While many players who spend considerable time and money at online gambling sites feel that they should be rewarded for their business and encouraged to remain loyal to their preferred brands, there have been several instances where players have been offered VIP incentives that have driven them to spend beyond their means or develop a serious gambling problem.
There was even a particularly sad occasion in which a 25-year-old man committed suicide after losing £30,000 at a PT Entertainment Services casino earlier this year after being granted VIP status without the operator carrying out the necessary affordability checks.
The operator was subsequently investigated by the Gambling Commission and was due to face a fine of £3.5m+. However, it surrendered its gambling licence during the inquiry and was, therefore, ineligible for a fine.
How will the new UKGC guidance change VIP schemes in future?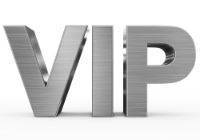 The new UK Gambling Commission rules come into effect on 31st October 2020, and they set out a series of checks that operators must perform before making any customer a VIP:
Ensure that the player is spending an "affordable and sustainable" amount
Check for any evidence of gambling-related harm or a greater risk of gambling harm due to vulnerability
Confirm that up-to-date KYC (Know Your Customer) information has been collected such as the customer's identity verification documents, occupation, and source of funds
Continue to conduct ongoing gambling harm checks and request additional verification information where necessary
As well as the above checks, operators must also change how their VIP schemes are managed. Instead of a traditional VIP team which has an account manager plus several other employees who look after a pool of players, operators must now select a senior executive who needs to hold a PML (Personal Management Licence) to oversee the scheme and, thus, be held personally accountable for their customers.
The Gambling Commission's Chief Executive, Neil McArthur, says that the latest rules should help to "make gambling safer" by giving operators a final chance "to show they can operate such schemes appropriately".
The Commission has already noticed a 70% reduction in the number of customers signed up to VIP schemes since it started investigating VIP practices last year. However, it warns that it won't hesitate to "take further action and ban such schemes" if "significant improvements aren't made".