The UKGC (UK Gambling Commission) has recently opened a public consultation to garner evidence and opinion on how it can improve its licensee requirements relating to high-risk and vulnerable players.
The Commission wants to "strengthen the expectations" that it places on the online gambling industry, making the operators more responsible for proactively identifying and interacting with customers who may be at risk of gambling harm.
The House of Lords Select Committee had previously raised concerns over customer conduct assessments that are carried out by gambling operators and stated that "urgent action" was required.
The Gambling Commission has been cracking down on operators who have failed to sufficiently uphold its requirements. Over the past six months, the organisation has already issued warnings to three major betting brands (NetBet, GAN, and BGO) after they failed to do enough to keep their players safe and prevent money laundering and criminal spend.
What is the ultimate aim of the consultation?

The "Remote Customer Interaction – Consultation and Call for Evidence" which is published on the UK Gambling Commission's website, opened on 3rd November 2020.
It explains that the Commission's aim is "to better protect vulnerable consumers and to prevent gambling-related harms".
Why is the UKGC consulting?
"Compelling evidence" is the key driver for the consultation as the Commission believes that it shows that the existing thresholds for action that are determined by UK gambling operators are too high and thus ineffective.
What can be learned from previous failings?
The Gambling Commission has been directly speaking to people with real-world experience of gambling harm while also carrying out research and casework on compliance and enforcement.
It has seen some positives such as operates that have shared best practice on improving levels of engagement with vulnerable customers. However, it has also discovered that many operators have put in place "financial thresholds that are set at tens of thousands of pounds" which are not appropriate for the majority of players.
What is the Commission proposing?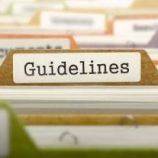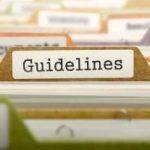 To make its operator requirements "stronger and clearer", the Commission proposes that new Social Responsibility Code requirements are used to replace the existing guidance for how remote operators should interact with customers. It also wants the same requirements incorporated within Licence Conditions and Codes of Practice (LCCP) and the Gambling Commission's rule book.
This all goes hand in hand with the recent announcement that the Commission is also considering a £100 per month loss limit and a limit on time people can spend gambling online. Once again it is going to be a case on finding the balance point of helping vulnerable players stay safe and alienating the majority that wants to play unhindered and are at no risk.