The movies may have the Oscars, the music industry may have the Grammys, but perhaps the most thrilling awards of them all – to online bingo players at least – are those presented at the WhichBingo annual bingo awards ceremony. In 2019 this red carpet event will take place on Wednesday, the 26th of June at Madame Tussaud's in London. To make sure no dummy at Tussaud's
takes home an undeserved award, you need to cast your ballots, and you need to do so before 31 st May!
Vote now to decide who really deserves the top WhichBingo accolades
There are a total of eighteen awards up for grabs this year, although only eleven of them are up for public voting. The remaining awards will be decided by a panel of esteemed bingo big-wigs. In reflection of growing competition in the online bingo and slots industry, several new awards have been added to the prize-giving list.
In 2018 Heart Bingo scored a memorable double, scooping the awards for Best Bingo Site and Best Chat Team. Will the public declare that they 'heart' Heart Bingo this time around too? The people's vote will also decide which bingo site is the best for each of a number of top providers, including Dragonfish, Playtech, Microgaming and Jumpman.
The new awards are for Best New Bingo Site, Best New Bingo Game, Best Slots Site and Best New Slots Game.
A panel of judges will decide seven other WhichBingo awards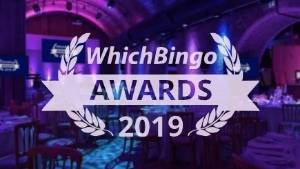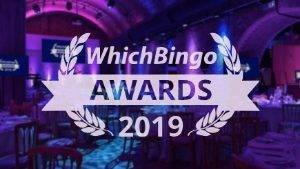 Seven of the bingo world's leading lights will decide the remaining awards, including Most Socially Responsible Operator, Best Mobile Bingo Site, Best Bingo Software and Best Slots Provider. Over one hundred and fifty bingo industry players will be attending the evening at Madame Tussaud's, all no doubt hoping to go home clasping a coveted WhichBingo award to their chest.
Don't delay, vote today! Just visit the WhichBingo site at whichbingo.co.uk and navigate to the 2019 WhichBingo awards page. You can vote in as many categories you want, but you only get one vote per household. Just work through the nominees and choose who you think is deserving of an award. Forget Brexit, this is the one vote that truly matters!
Get your eyes down and vote for your bingo favourites in the 2019 WhichBingo awards, now!