We decided to have a bit of fun as the old year ended and we entered a new decade. Check out our (just for fun) online bingo predictions for the new year.
Yowzer! Can you believe that we are now two decades into the 2000s? 2019 has been a big year for the world, with the now annual General Election in the UK, Donald Trump's impeachment and Wetherspoon's running out of pigs-in-blankets just before Christmas.
It's been a big year for bingo too, but 2020 promises to be even bigger. Here are four things we think are likely to happen in 2020 that will affect the world of everyone's favourite game that involves balls.
Donald Trump gives up the US presidency to launch 'Trump Bingo'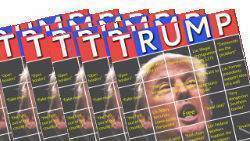 Following his impeachment (and subsequent acquittal following his senate trial), Donald Trump surprises everyone in the spring when he quits as leader of the free world to concentrate on his latest business venture – Trump Bingo.
"Always loved bingo, always have," says Trump on the launch of Trump Bingo. "No one in the world knows about bingo more than me. We're going to have the best bingo games, and the biggest bigly bingo jackpots'.
The main game at Trump Bingo is 91-ball bingo, which is indeed the best bingo game as it has one more ball than 90-ball bingo. It quickly emerges that ALL bingo cards used when playing Trump Bingo contain the number 92, making it impossible to win.
Trump Bingo closes in the summer. Trump announces that he is giving all his money away to charity, and is swiftly checked into his nearby psychiatric hospital.
UK makes all bingo calls gender neutral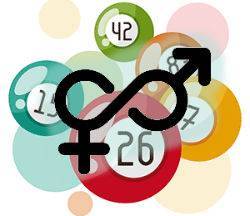 In April the UK government passes a law which means that from that moment on it will be illegal to use bingo calls that are gender-specific, or that involve any kind of shaming. A handy government pamphlet is issued to usher in a new dawn for bingo callers up and down the UK, advising on which traditional calls they can still use, and suggesting alternatives for newly-illegal ones.
For example, 88 – which cannot now be referred to as 'two fat ladies' – becomes 'two non-gender-specific individuals who are comfortable with their over-sized body image'. The number 30, which in some bingo halls used to be announced as 'Dirty Gertie' becomes 'a person unwilling to declare their gender whom struggles with a basic hygiene routine, or has an over-active imagination in terms of matters of a private but perfectly natural nature.'
Upon announcing his aversion to this new ruling on GMTV, Piers Morgan undergoes a major psychotic episode and eats half a vegan sausage roll.
Hasbro/Mattel fails to win exclusive rights to the word 'bingo'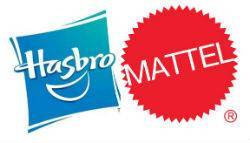 There have been countless court cases throughout the years that have captured the imagination of the public – such as the trial of former American footballer and later passable actor O.J. Simpson – but nothing quite caused such ructions and divisions as the attempt by Hasbro (and their associated company Mattel) to copyright the word 'bingo' and to limit its exclusive use to Scrabble.
In the United States, the playing of all seven tiles in one turn in a game of Scrabble is known as a 'bingo'. Hasbro argued that the use of the word 'bingo' to describe a game of random chance was detrimental to the serious nature of Scrabble, and that they should own exclusive rights to the term. They offered the alternative name of 'silly numbers game' to describe 'bingo' from that point onwards.
Happily, the people in charge of bingo at the 'World Bingo Federation' shared with trial judges an ancient Egyptian parchment that had been kept under lock and key for centuries. The parchment described a 'numbers game' in which numbers etched onto marbles were drawn from a gourd. This game was described as 'bingo', or in Egyptian hieroglyphics "foot reed water stand chick".
The trial judge threw out Hasbro's case. In retaliation, Hasbro banned 'bingo' from their list of acceptable Scrabble words.
The Real Brexit Winner – Bingo!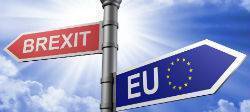 After three years of Brexit poppycock, the UK finally left the European Union in January 2020. Initially, things were tough as the UK left without a deal meaning that trade companies – free from EU regulations – ramped up their tariffs which were then passed on to the consumer. By May 2020 the cheapest pint of lager available in Wetherspoons cost £19.99.
By December 2020 things were looking up, with the NHS successfully sold off to Donald Trump and affordable health care affordable to all those that could afford it – everyone one else just stayed ill.
By December the real winner of Brexit emerged when the NHS – now called 'TrumpCare' – started offering bingo games where the prizes were routine medical procedures. The TV show 'Bingo Live!' became the highest-rated show on British telly, as viewers tuned in to see which contestants would win potentially life-saving treatments.
The UK took Charlene Hughes, a 46-year-old grandmother-of-four from Toxteth to their hearts when she won breast augmentation in the final bingo battle against Chesney Huxtable, a 75-year flat-earther from Sleaford who was hoping for a hip replacement.
Any and all of this may or may not come about, but happy 2020 to all our readers and many happy hours of bingo playing ahead!