In this week's news round-up, MGM pulls the plug on its plans to buy Entain, the Gambling Commission explains our rights as players, MrQ adds Revolver Gaming titles, two UK newspapers encourage us to explore different types of bingo, Scientific Games extends its agreement with Gaming Realms, the Betting and Gaming Council unveils a new campaign, and Blueprint Gaming plans for further international expansion by working alongside a new games studio.
For all the juicy details and more breaking news, continue reading.
MGM drops plans to purchase Entain while Entain appoints its first female CEO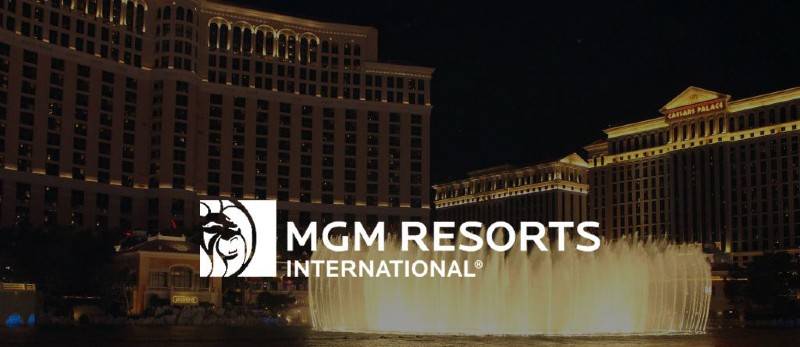 Very recenlty, the owners of Gala Bingo and Foxy Bingo were accusing MGM Resorts of "significantly undervaluing" its business after turning down an $11bn proposal to acquire it. The result is that rather than upping its offer, it now appears that MGM is walking away with its tail between its legs.
A communication from MGM Resort's head office confirms that following "careful consideration", it is not planning to submit a revised offer.
Meanwhile, the team at Entain seem to be taking an onwards and upwards approach to things by announcing the appointment of a brand-new CEO after it was confirmed that Shay Segev is due to step down from the role shortly.
Jette Nygaard-Andersen will become the company's first female CEO after serving as one of Entain's non-executive directors for the past year. She has previously worked at Moeller-Maersk and Modern Times Group.
Andersen says that she's "very excited" to be given the opportunity to help the company continue its "extraordinary momentum" while also reaching new audiences and expanding into other regulated markets.
Gaming Realms extends its Slingo Rainbow Riches deal with Scientific Games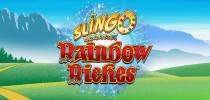 Thanks to Gaming Realms' increased involvement with other software developers, we've seen a raft of new Slingo titles that are based on popular slots appear over the last year.
Slingo Rainbow Riches has become a firm player favourite, and it was developed via a partnership between Scientific Games and Gaming Realms.
This week, the two companies announced that they are to extend their partnership, which means we could soon be seeing more Scientific Games' slots receiving the Slingo treatment!
UKGC adds new consumer section on website regarding Money and Rights
Much of the UK Gambling Commission's work is around consumer protection, and it is now trying to help us even more by educating us about our rights and protections when wagering at online gambling sites and land-based gambling establishments.
The Commission's website now contains a new page called "Money and Rights" which explains how players can pursue compensation, challenge disputes, block gambling transactions, and find out how gambling can affect their credit scores.
It also clarifies what guarantees operators must offer their customers in the event that they go bust, why ID verification is necessary, and players' data and privacy rights.
The Sun highlights MSE's 1p Challenge and the Bingo Savings Challenge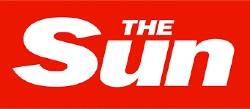 One of the benefits of lockdown is that many of us are able to save money, and The Sun is helping those who are eager to put away as many pennies as possible by highlighting MoneySavingExpert's 1p Challenge which could see them save £668 by the end of the year.
The same article also reminds readers about the Bingo Savings Challenge which the newspaper first wrote about in January 2020.
It's designed to "help people who struggle to save easily" and it's based on a simple bingo card design that contains the numbers from 1 to 52.
Each week, you save one of the amounts on the cards before crossing it off, and you can tackle the amounts in your preferred order. For example, The Sun suggests that saving £52 might be a little less painful if done straight after payday.
The Guardian champions ideas like the Local Explorer Bingo Challenge
In a recent article titled "Making lockdown a walk in the park", The Guardian published some of its readers' thoughts on how to make living with the current COVID-19 restrictions a little more bearable.
One reader says that walking the same route every day is far from boring as it lets him greet fellow walking "regulars" which helps to lift his mood in these uncertain times.
Suggestions from other readers included looking out for local wildlife and seasonal flowers, but a resident of Wolverhampton instantly grabbed our attention with his recommendation of Local Explorer Bingo.
It turns out that Local Explorer Bingo was created by the Council for British Archaeology's 2020 festival, and it encourages people to "get out and about and find out about the historic environment in your neighbourhood.
You simply print off the challenge card in the website's event gallery and tick off the things that you encounter while walking in your local area, such as graffiti, war memorials, and unusually shaped windows.
MrQ joins forces with Revolver Gaming
Revolver Gaming's recent deal with a proprietary online bingo brand has led to a flurry of new games appearing at MrQ.
There are now 14 new Revolver slot games to play that can be enjoyed on both mobile devices and desktops, and next month, members of MrQ will be some of the first players to be able to try out Revolver Gaming's upcoming release, Thor of Asgard.
Blueprint Gaming integrates Lucksome software studio into its growing games portfolio

Blueprint Gaming, the maker of hit slots like Ted, Buffalo Rising Megaways, and Sausage Party, is hoping to extend its global reach by joining forces with an upcoming games development studio called Lucksome.
Lucksome consists of a small team which has 29 years' experience in the casino sector, and it designs its games using many innovative concepts.
The software house will now be able to offer its titles to a much wider audience through Blueprint Gaming's RG5 platform.
BGC's new campaign demonstrates that a regulated industry is "a safer bet"
According to the BGC, 20% of all TV and radio advertising are safer gambling messages, and this statistic forms part of its latest campaign which aims to show that a regulated gambling industry is "a safer bet".
The full video that the BGC has released gives details of how much the industry contributes to the UK economy each year, as well as the impressive number of jobs it supports. It also shows the steps that the Council has taken thus far and continues to take on safer gambling.
However, the Betting and Gaming Council also warns that the Government's current review of the Gambling Act could unintentionally drive players towards illegal online black markets.