In this week's news round-up, we look back at the UK's first National Bingo Day to find out more about the big winners and the VIP guests that attended some of Britain's bingo halls. We also check out the new Joe Exotic slot and Playtech's new suite of arcade games. Plus, we've got news on Buzz Bingo Castleford which could be moving to a new location, as well as a story about how one bingo club has managed to raise £15,000 for a children's charity.
For all the juicy details and more breaking news, continue reading.
MPs visit bingo halls on National Bingo Day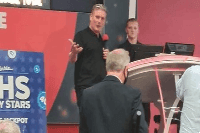 In the middle of June, the Labour party leader, Keir Starmer dropped into Ipswich's Buzz Bingo club to the delight of many of its players.
Since then, two more MPs have paid visits to their local bingo halls, but this time, it was to celebrate the UK's first National Bingo Day.
On 27th June, Nick Gibb attended Bognor Regis' Crown Bingo to say hello to some of the regulars and the club's general manager. He says it "was a pleasure to visit" and great "to see a Bognor Regis landmark up and running again".
Buzz Bingo in Carlisle also welcomed its local MP, John Stevenson who described the venue as being "at the heart of the community". He also said that he was "please to lend National Bingo Day" his support.
Playtech launches new arcade-style games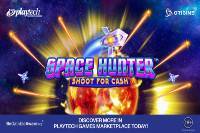 The award-winning bingo and casino software developer Playtech has announced the release of an exciting new series of games.
Shoot for Cash offers arcade-style gameplay, and the first title is called Space Hunter which is initially available at BetVictor.
Instead of free spins, players get "free shots", and there's also a thrilling Supernova Explosion feature that can create super-sized wins.
Las Vegas gets ready to celebrate 4th July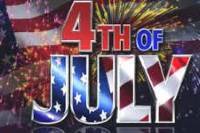 This weekend, the USA celebrates the Fourth of July.
This annual event is extra-special for the nation's gambling industry which has been blighted by the financial impact of the COVID-19 pandemic.
So, Las Vegas will be lighting up with a series of 4th July events all weekend, including co-ordinated firework displays by some of the best-known hotels and casinos, Stars and Stripes helicopter flights, pool parties, and live entertainment from Cirque du Soleil, Dave Chappelle, Tom Segura, Bruno Mars and Miley Cyrus.
Get your teeth into the Joe Exotic slot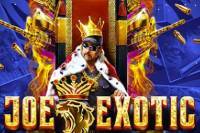 Joe Exotic is the latest release from Red Tiger Gaming, and it's based on the popular TV show Tiger King.
The game features all your favourite Tiger King characters and wild animals, and it also comes with a bevy of fun features including Dynamite, Tiger Bounty, Exotic Spins, and Election Time.
The top win is worth over 4,100 times your stake.
Opera Bingo raises £15k for kids' charity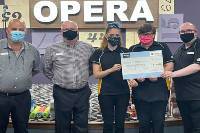 Opera Bingo in Barrow has been busy raising funds for the children's charity, Variety, and alongside 300 other UK bingo clubs, has pulled together a massive £15,000.
The club's manager says that "clubs are nothing without their customers, so we thank each and every one of you for helping us play our part".
Bongo's Bingo appoints private party planners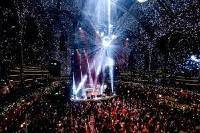 Bongo's Bingo has just appointed Square Fish Events as its official private party planner.
Bongo's has already sold more than 1.5m tickets worldwide, gaining thousands of loyal followers through its unique style of social bingo.
Square Fish Events, which is run by a brother and sister duo, will now permit Bongo's Bingo to organise smaller, personalised events such as work parties.
Mecca launches new 75-ball room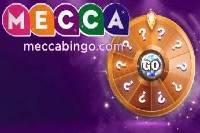 Mecca Bingo has just launched a brand-new 75-ball bingo room called Born in the USA.
Formerly known as the Lucky 7 bingo room, Born in the USA now offers American-style 75-ball bingo games with 5 prizes up for grabs in every game.
Visit Mecca Bingo to check it out!
The timer starts counting down to National Bingo Day 2022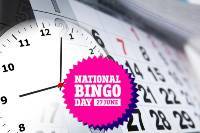 Despite the first National Bingo Day being held just a week ago, the team behind the new UK annual event is already gearing up for next year's celebrations.
The official National Bingo Day website's countdown timer is already ticking towards 27th June 2022, and judging by the success of this year's event, we expect 2022 to be even greater!
Buzz Bingo Castleford to relocate and make way for LIDL?
A public consultation is underway to see how the local community feels about a new LIDL store and drive-through being built in Castleford.
The redevelopment on the western side of Park Road is planned for the current site of Buzz Bingo. However, all's not lost for the town's bingo fans as Buzz has revealed that it intends to relocate to a new location within the Castleford area.
Coatbridge bingo club celebrates double jackpot win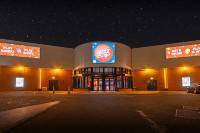 Within the past few weeks, not one but two members of Buzz Bingo Coatbridge were lucky enough to scoop a £50k jackpot, and both players say that they only decided to pay the club a visit at the last minute.
Congratulations to the winners, who no doubt are celebrating alongside Buzz's Motherwell and Enfield players who managed to win £16.6k each on the National Bingo Game on National Bingo Day!