In this week's news round-up, visitors to Castleford's Buzz Bingo club will be pleased to hear that the operator has identified a new site to move to, the BGC celebrates the ending of COVID restrictions, Playtech's latest live game show goes live at Entain brands, Foxy Bingo is giving away free and guaranteed treats throughout July, bingo players in Harwich dab on despite flood water issues, Ladbrokes gets into hot water with the Advertising Standards Authority, and a Motherwell bingo lover scores a £50,000 jackpot win!
For all the juicy details and more breaking news, continue reading.
Buzz Bingo announces new location for Castleford club
In last week's news round-up, we mentioned that a popular bingo hall in Castleford might be relocating due to LIDL's proposed redevelopment of the Park Road site.
In the last few days, it's been confirmed that the Buzz Bingo venue will indeed be moving homes.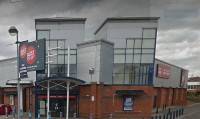 It will be taking over the former Ritz Bingo club on Albion Street, which is just a mile and a half away from its current location.
The grand reopening date is set for 5th August 2017 and there'll be a formal opening party the following weekend.
It's also great to hear that both Buzz's Castleford employees along with staff from the former Ritz Bingo club will be offered jobs in Castleford or the surrounding area.
Over the coming weeks, the Albion Street site will undergo a drastic refurbishment to improve the overall player experience as well as disabled access.
Bingo session goes ahead in Harwich despite venue flooding
With rising concerns about global warming, much of the UK has suffered from flash floods in recent years.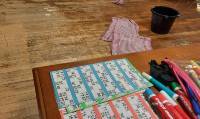 Harwich in Kent recently suffered a flash flood which caused the main sewer to spill onto nearby roads. However, it wasn't sufficient to prevent local bingo lovers from continuing with a bingo session at their local community centre.
Despite water and rain dripping from the ceiling and breaching the fire door, staff quickly acted to place buckets and towels in strategic areas and relocate tables so that players could continue with their bingo session.
Long-long sisters reunited thanks to Mecca Bingo
Sisters Amanda (44) and Melissa (43) admit that they had drifted apart over the past 15 years and were no longer in contact. However, a stroke of fate saw them reunited after they started talking in a Mecca Bingo chatroom.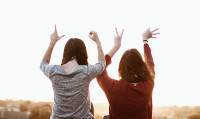 After discovering several bizarrely common links, the pair shared their true identities and were stunned to find that they were sisters.
Due to neither sibling having social media, the site manager arranged for them to exchange contact numbers, upon which, they rang each other immediately.
Melissa and Amanda met up soon after for a special holiday with their families in Norfolk.
Motherwell player scoops a share of £50k jackpot
One lucky bingo fan from Motherwell has recently celebrated a share of £50k after being the first person to call "house" at Buzz Bingo.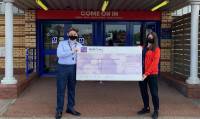 The anonymous grandparent took home over £16,600. They've been playing bingo for 40 years and attending Buzz Bingo's Motherwell club on a weekly basis since it reopened. They hope to spend their winnings on renovating their house, as well as helping their grandchildren get on the property ladder.
BGC welcomes removal of COVID restrictions
The Betting and Gaming Council has welcomed the Government's plan to ditch most remaining COVID restrictions on 19th July 2021.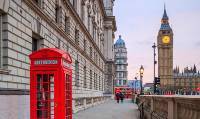 The decision, if it goes ahead as planned, would mean that high street betting shops, bingo halls and casinos will no longer need to restrict visitor numbers nor force customers to wear masks and adhere to social distancing.
The BGC's chief executive says that he "strongly welcomes" the move which will "provide a much-needed boost to the economy".
Entain brands go live with Playtech's Money Drop Live
Entain brands, including Foxy Bingo, Foxy Games, Gala Bingo and Gala Spins, have just added a brand-new live game show called Money Drop.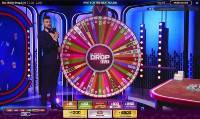 Money Drop Live is a Playtech game and it was developed in collaboration with Endemol Shine.
The aim of the game (which features a massive prize wheel) is to keep hold of your winnings for as long as possible via wheel spins and the Cash Clash Bonus.
Foxy's Parachute Drop offers members guaranteed free treats throughout July
Foxy's Parachute Drop is currently giving away free guaranteed goodies every day. So, if you're a member of Foxy Bingo, make sure that you log in to take advantage.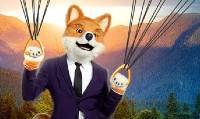 Simply click on the parachute to reveal your daily offer every day between 5th July and 1st August 2021.
Prizes are awarded randomly and can include voucher prize draw tickets, real cash and free spins.
Brief Ts and Cs: 18+. UK only. 1 parachute drop per day. Prizes vary. Claim period 24hrs. Ends 1/8/21.
ASA bans Ladbrokes TV ad
Following just one viewer complaint to the Advertising Standards Authority, the popular UK bookmaker Ladbrokes has had a TV advert banned.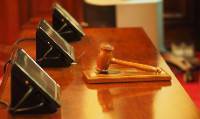 The advertising watchdog ruled the complaint that the ad showed socially irresponsible gambling behaviour should be upheld.
While Clearcast and Ladbrokes argued that the advert "depicted the emotions involved in enjoying football", the ASA viewed the additional voice-over as suggestive of someone who was preoccupied with gambling and detached from his surroundings.