In this week's news round-up, we see two brands (BGO and Gala Spins) fall foul of UK authorities, two exciting new slots launched, a nice surprise for bingo players in Sheffield, the debut of a new gambling block tool from one of the UK's biggest banks, concerns from Gamcare over potential boredom during winter lockdowns, and the announcement of a new live show from Gala Bingo.
For all the juicy details and more breaking news, continue reading.
UKGC reviews BGO licence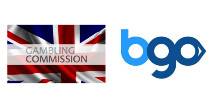 BGO is one of three gambling operators that has been recently taken to task by the UK Gambling Commission and, as a result, it's had to pay a £2m financial penalty and Commission costs of £31,023, as well as apply enhanced due diligence measures to its top 250 customers, and improve the effectiveness of its responsible gambling checks.
ASA bans Gala Spins Facebook ad
Gala Spins is also on this week's Naughty List for getting on the wrong side of the Advertising Standards Authority.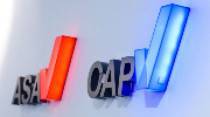 It's all to do with a paid Facebook ad which showed five of the toy animals from Eyecon's popular Fluffy Favourites slot, along with a caption reading, "It's a rollercoaster of cuteness!"
The ASA received a complaint from a Facebook user who, after seeing the ad, challenged whether its content was likely to appeal to children. The ASA ruled in the complainant's favour and told Gala Spins that the ad must not appear again its current form.
Sheffield council says bingo halls can stay open as city moved to Tier 3
Sheffield Council has confirmed that bingo halls in South Yorkshire can stay open during Tier 3 lockdown.
The decision follows a challenge last week from council leader, Julie Dore, to the UK government over her concerns that working-class areas in the north of England were being unfairly treated through restrictions on bingo halls and betting shops.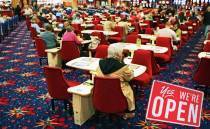 Ms Dore pointed out that "a weekly visit to the bingo hall might be the only social contact some people get".
The council has since confirmed that Sheffield's restrictions under the Tier 3 category do not require bingo halls "to close at the present time, unlike in Lancashire or Great Manchester".
Bingo Association launches public campaign to keep bingo halls open
The Bingo Association is calling on bingo players in Scotland to help it "save bingo".
The Association has created a dedicated website called Bingo Is My Lifeline, and it hopes that it will help both bingo hall employees and players from facing further "uncertainty from the contradictory measures which will prevent bingo clubs being able to open under Level 2 restrictions".
The website calls on readers to write to the Scottish Government using an online form and ask it to keep bingo halls open for the benefit of their customers and communities.
NatWest introduces gambling block with 48-hour cool-off period
Hot on the heels of Barclays, NatWest has just rolled out a new gambling block tool that will allow its customers a 48-hour cool-off period before they can continue to make gambling-related debit card transactions.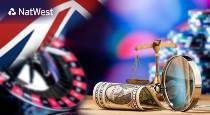 The new control is aimed at customers who may be suffering from gambling additions, and it lets them take control of their spending by altering the settings in the "Manage My Card" section of the NatWest mobile app.
While the block remains in place, the bank will automatically decline any gambling-related card transactions that the customer attempts to make. Although the block can be removed, the customer has to wait 48 hours before it takes effect.
GamCare highlights winter lockdown concerns
GamCare has just published a "Lockdown Report" which expresses concerns that privacy issues are affecting how vulnerable gamblers engage with support organisations during lockdown.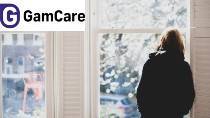 As many sufferers have been living in close proximity to their family members for longer periods of time, GamCare has seen more of them using its live chat service rather than its 24/7 National Gambling Helpline.
The organisation is also concerned that "increasing anxiety, isolation, and money worries" couple with "boredom" may lead to an increase in gambling problems during the autumn and winter months.
Mecca launches Nutty November game
Winter may be coming, but that's not necessarily a bad thing.
For instance, there'll be fresh autumn air to enjoy, the sound of leaves crunching on the ground beneath your feet, and (if you're a member of Mecca Bingo) a Nutty November to look forward to.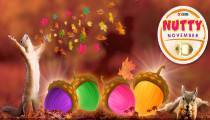 Nutty November runs from 28th October to 22nd November 2020 and it offers players the chance to win up to £1,000 cash every day. There are free bingo sessions and free spins to be won as well.
To find out more about the qualifying requirements and read the terms and conditions, visit the Gala Bingo Nutty November promotions page.
Gala Live Showtime coming soon
Something exciting is brewing over at Gala Bingo on the Promotions page.
Host Mack, who is a stalwart of all the Gala Bingo live events and is very popular with players, can be seen in a video entitled "Gala Live Showtime" in which he announces that something "fresh and new" is coming to the site.
Players can now play bingo with live entertainment from Mack, as well as some other "very special guests", like Keith and Bryan from Boyzlife and the stars of Coronation Street, plus there'll also be lots of prizes up for grabs.
So, keep your eyes peeled for further details coming soon!
Lightning Box launches Kalahari Safari and Relax Gaming releases Ramses' Revenge
There are two new slots to discover this week at some of your favourite UK bingo sites.
First up is Kalahari Safari from Lightning Box Games, which takes you across the African wilderness to hunt down potentially big cash prizes. Kalahari Safari includes a free spins bonus and elephant wilds.
The second new slot is Ramses' Revenge from Relax Gaming. It's an Egyptian-themed game that uses a 6×4 reel set and features a free spins bonus, Explorer symbols, and a randomly triggered Mystery Sandstorm feature.