In this week's news round-up, two popular bingo sites are shutting up shop but will be replaced by a new offering, Buzz Bingo gives its club members the giggles with an exciting series of comedy nights, and Genting announces that it will be shutting down its sportsbook and casino operations. At the other end of the scale, the owner of Jackpotjoy reports a revenue boost, the UK Gambling Commission publishes its latest findings, Pragmatic Play gains ISO 27001 certification and also launches a sequel slot, Buzz Bingo opens the doors to its latest club, and school pupils in the UK will now be taught about the risks of gambling.
For all the juicy details and more breaking news, continue reading.
Kozmo Bingo and Bingo Idol closing to be replaced by Quality Bingo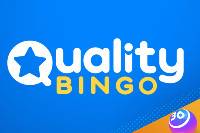 Service messages sent via email to members of Bingo Idol and Kozmo Bingo have advised that both sites are closing down with effect from 16th August 2021. Members have been told that they made use or withdraw any outstanding monies up until 15th August, and anyone who misses the deadline can request assistance from [email protected].
An exciting new site will take the place of Kozmo and Bingo Idol. Quality Bingo will be open to new players from 16th August. Look out for our review coming soon!
Gamesys sees first-half revenues boosts in UK and Japan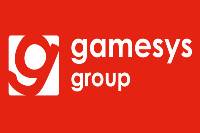 The operator Gamesys has reported strong growth in key markets for the first half of 2021.
While the regulated European market failed to produce expected profits, North America, the UK and Asia delivered positive results.
In the UK, Gamesys' H1 revenues were boosted by the strong performance of brands such as Virgin Games, Rainbow Riches Casino and Monopoly Casino.
Buzz Bingo launches comedy nights
Since Buzz Bingo clubs were allowed to open in June, they've taken every possible step to keep visitors safe while also ramping up the entertainment on offer.
This week, the operator has debuted a new series of comedy nights in locations like Stockport, Edinburgh, Birmingham and Gateshead.
Tickets cost as little as £5. However, tickets with drinks and food packages cost more.
According to Buzz's Head of Events and Entertainment, "live comedy is just what we need to put a smile back on people's faces".
Genting to cease sportsbook and online casino operations in UK, but new site opening on SkillOnNet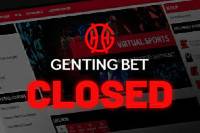 Genting is one of the biggest names in the global casino industry. So, it comes as a surprise to learn that one of its best-known brands, GentingBet will be ceasing its sportsbook and online casino offerings. The sportsbook will close on 16th August while the online casino and other operations will close from 23rd August.
All is not lost, however, as the online Genting Casino site is relaunching on the popular SkillOnNet platform on 23rd August.
The company has also confirmed that its land-based casinos will not be affected by the changes.
Pragmatic Play gains ISO 27001 certification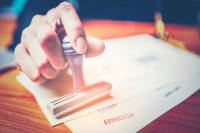 The games developer and bingo provider, Pragmatic Play is celebrating gaining ISO/IEC 27001 certification.
The "landmark moment" heralds Pragmatic Play's commitment to meeting the highest levels of security".
Schools now required to educate pupils on potential risks and harms of gambling and gaming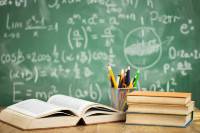 The Betting and Gaming Council is celebrating the headway that it's made over the last 12 months thanks to its partnerships with YGAM and GamCare. Following the launch of the Young People's Gambling Harm Prevention Programme, thousands of youth workers, young people and teachers are now receiving better information on gambling harm prevention. Plus, as of June 2021, the subjects of gaming and gambling have been added to the PSHE/RSHE curriculum, meaning that schools must now provide their students with educational sessions on the potential risks and harms of gambling and gaming.
Buzz Bingo opens Castleford club with help from a special guest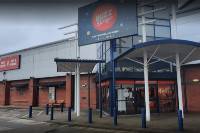 Castleford's newest bingo club opened last week on Albion Street. It's run by Buzz Bingo and on its opening night, it welcomed Castleford Tigers' very own Grant Millington who chatted to players and called a game of bingo.
Club regular and MBE, Dorothy Masterman was invited to cut the prestigious red ribbon.
Up until November 2020, the venue operated as Ritz Bingo. Its new owner, Buzz Bingo has given it a full refurb and has also offered jobs to the club's ex-employees.
Fruit Party 2 goes live at Pragmatic Play bingo sites
Pragmatic Play bingo and casino sites have just welcomed a brand-new slot called Fruit Party 2.
It's the sequel to Fruit Party and it's set to be a smash hit thanks to a profusion of new and exciting features. For example, there are tumbling wins that work like cascades, wild multipliers, cluster wins, free spins with random wild multipliers as big as x729.
UKGC releases latest data on online gambling behaviours amid the easing of lockdown measures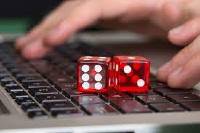 Further data from the UK Gambling Commission looks at the impact of COVID-19 on UK gamblers in June of this year.
With lockdown measures continuing to be eased, it's unsurprising that overall online gambling activity slowed. However, the number of active players increased by 4%, presumably due to interest in Euro 2020.
The average time spent playing online slots also decreased to just over 19 minutes.