In this week's news round-up, casinos across the UK prepare to reopen alongside bingo clubs, Tombola launches a new free daily game called Merge, one of the Nolan sisters helps bingo callers fine-tune their voices, Mecca Bingo gets ready to welcome players back to its clubs with a massive £1m prize pool, Gala Bingo and its members help raise more funds for 52 Lives, a new bingo venue could be coming to Taunton very soon, and Sydney in Australia gets set to hold a massive bingo rave.
For all the juicy details and more breaking news, continue reading.
Aussies to take part in the world's biggest bingo rave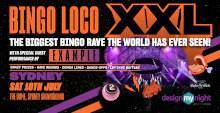 On 10th July 2021, Aussies will be bingoing and dancing the night away at what's set to be the world's biggest bingo rave in Sydney.
The event is being hosted by Bingo Loco XXL and it will include fireworks, live music and comedy, lip-sync battles, dance-offs and rave rounds. Even UK rapper, Example will be making an appearance.
Some of the proceeds will go to a popular children's charity, Make A Wish Australia.
According to the director of Bingo Loco, 3000 people will get to attend the event.
Gala raises £450k for 52 Lives charity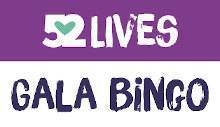 Gala Bingo has been helping to raise funds for the 52 Lives charity for several years, and even members of the royal family (including Harry and Meghan) are supporters.
Recently, Gala marked a new milestone in its fundraising campaign when it reached just over £448,000 through its online charity bingo games and direct donations.
The money raised helps the charity to improve people's lives like Charlie from Borehamwood who suffered a brain haemorrhage and needs rehabilitation equipment.
Merkur hopes to open a bingo club in Taunton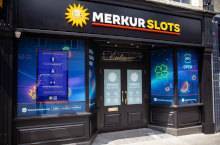 A former shoe shop in Taunton, Somerset could soon be serving up bingo games for residents after Merkur Slots submitted a licence application to open a bingo club.
Before Somerset West and Taunton Council decide on the application, people are being given the chance to submit any comments and objections before 3rd June.
Merkur already has more than 180 adult gaming centres across the UK that offer customers both bingo games and slots.
£1m to be won in Mecca Bingo clubs every weekend in May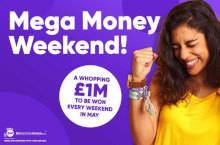 The Mega Money Weekend is coming to Mecca Bingo clubs across the UK, and it will see a whopping £1m prize pool offered between Friday 21st May and Sunday 23rd May, as well as between Friday 28th May and Sunday 30th May.
For more details, simply visit your nearest club for further information on prizes, bingo times and prices. What a great way to welcome back real-life players!
Coleen Nolan gives vocal coaching to Buzz Bingo callers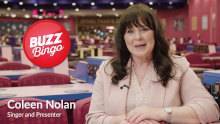 Last week, Coleen Nolan of Loose Women fame visited Buzz Bingo to helps its presenters prepare to call the numbers again ahead of bingo clubs reopening on 17th May.
A new video on the bingo brand's YouTube channel shows Coleen running the team through a series of vocal exercises and showing them how to do "the lip buzz" which results in everyone falling about giggling.
Coleen is also eager to see bingo halls reopen next week as she sees it as a chance for "communities to get back together and socialise" after months of lockdown.
Tombola launches new free daily game – Merge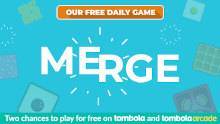 One of the star attractions at Tombola is its free daily games such as 4FREE. This week, the brand has confirmed that its 4FREE game is being replaced with a new game called Merge, and it's inviting players to sign up ready for its release on Monday, 17th May.
Merge offers players the chance to win anything from £2 up to £5,000 every week, and eligible customers can play the game twice per day – once at Tombola Bingo and once at Tombola Arcade.
To get involved, you need to register your mobile phone number, after which you'll be sent a special code every Monday that will allow you to access the game.
Merge involves 7 rounds in total and the aim is to match 3 pairs of symbols to win.
Casinos to open alongside bingo halls on May 17th
We know that bingo halls are looking forward to welcoming their players back on May 17th, but the even better news is that casinos have been given the green light to reopen on the same date in England this time around.
Back in February, a spokesperson for the Betting and Gaming Council appealed to Boris Johnson to allow casinos to reopen alongside non-essential retail, but the Prime Minister has insisted on making them wait until 17th May when other indoor entertainment venues including theatres, cinemas, bowling alleys and museums are permitted to reopen.