This week, Foxy and Gala Bingo owner, Entain reports excellent financial growth, Bongo's Bingo prepare to visit the Emerald Isle, Gala Bingo is ready to send shivers down your spine with its Facebook Live Halloween event, Mecca Bingo and its players help to raise more than £60k for Carers Trust, students are invited to apply to join GamCare's Young Adults Advisory Board, and Buzz Bingo launches introduces its Party Time Special.
For all the details and more breaking news, continue reading.
Entain maintains 2021 growth despite challenges while former director joins GAMSTOP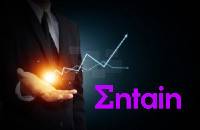 Despite several setbacks, Foxy Bingo owner Entain has managed to increase its year-on-year net gaming revenues by 4% in Q3.
Two of Entain's biggest brands, Coral and Ladbrokes have begun to recoup the losses that they incurred while being classed as non-essential businesses during the worst stages of the COVID-19 pandemic.
The operator's former Compliance Director, Simon Reynolds recently joined GAMSTOP as a Non-Executive Director of the National Self-Exclusion Scheme as part of GAMSTOP's recent senior leadership expansion scheme.
ITV to show Coral docu-series about sporting achievements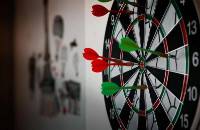 A new documentary series that has been funded and co-developed by Coral will begin to be shown on ITV from Tuesday, 19th October.
The series which looks at the experiences and journeys of some of Britain's most successful athletes is called "Against the Odds", and it includes a range of now-famous faces from the sporting world including Holly Doyle, Gerwyn Price and Johnny Murtagh.
Jonny Bongo to take live show to his native Ireland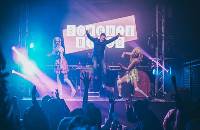 While we typically associate Bongo's Bingo with Liverpool as that was where it chose to run its first gigs, one of the company's co-founders is actually from Northern Ireland and he's just announced that he'll be bringing the global phenomenon to his native city very soon.
28th October is the date that's been set for the Belfast gig, and Jonny Bongo says that it's taken 6 years to arrange due to logistical issues.
The event will take place at Boucher Road Playing Fields and Jonny says that "it's going to be a great night and an emotional one for me too".
GamCare looking for students to join Young Adults Advisory Board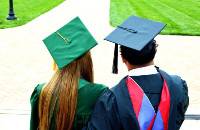 GamCare, the gambling harm awareness charity, wants to make young adults and students more aware of the potential harms of gambling.
As part of its Big Deal campaign, it plans to establish a Young Adults Advisory Board that will operate for a three-month period, and it's looking for people aged 18 to 25 to help share their insights.
The campaign follows a study that was published by the UK Gambling Commission which shows that approximately 25% of students who gamble are at risk of developing harmful habits.
Kindred Group voted one of the best places to work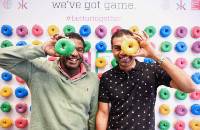 Kindred Group, which owns Bingo.com, 32Red, Unibet and Maria Casino, has been recognised as one of the Best Workplaces in Tech alongside 21 other companies.
Kindred's employees say that they love the inclusive working environment, and 95% of them appreciate the ability to balance their work and personal lives.
It's the third year in a row that the company has gained the award, and Kindred's Chief HR officer says that despite the challenges caused by the pandemic, they've managed to make mental health a number one priority for both managers and staff.
Mecca hits its £60k in 60 days charity target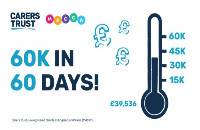 Mecca Bingo has issued a big thank you to all its customers after smashing its £60k in 60 Days challenge.
As part of its 60th birthday celebrations, the operator committed to raising at least £60,000 for its charity partner, Carers Trust.
As of 8th October, the fundraising efforts had helped to raise £61,038. WTG!
Gala Bingo announces Facebook Live Halloween event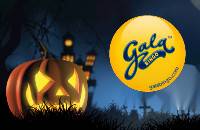 The UK will be celebrating Halloween at the end of the month, and Gala Bingo has already planned a "spooktacular" Facebook Live event.
It will take place on Friday, 29th October 2021 and the operator is promising that there will be "plenty of chances to win some prizes". Stay tuned for more information coming soon!
Buzz Bingo launches new in-club party game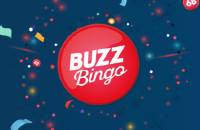 Visitors to Buzz Bingo clubs are now able to enjoy a brand-new bingo game called Party Time Special.
For just £1 a ticket, players have the chance to win £10,000 by getting a full house in 40 numbers or less, and if more than one person wins the jackpot while playing the same game, they each receive the full £10k.
The Party Time Special plays in all Buzz Bingo clubs daily. Simply add tickets onto your Afternoon or Evening Main Event when purchasing your tickets at the sales desk.