In this week's news round-up, Entain strikes a sponsorship deal with Formula One, a drugs raid on a former bingo hall reveals a £2m cannabis haul, Wigan is set to get a new bingo venue this summer, Bingocams reveals its latest makeover, and a Lincolnshire bingo club that was hit by a fire just before it was due to reopen says it will be back bigger and better than ever next year.
For all the juicy details and more breaking news, continue reading.
Entain to sponsor Formula One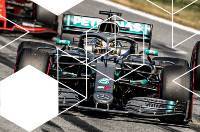 Entain, which was formerly known as GVC Holdings and owns brands including Gala Bingo and Foxy Bingo, has entered into a new and exciting sponsorship deal with McLaren Racing.
The company's Party Casino and Party Poker brands will partner with the popular Formula One team starting this year, and the official launch will be held at the Monaco Grand Prix on 23rd May.
Throughout the multi-year partnership, customers of Party Poker and Party Casino will be able to access a range of exclusive content and experiences via a new platform called Access.
Access will feature shared social media promotions, competitions to win entry to the McLaren Technology Centre, jointly developed marketing content, and McLaren-themed casino content and games.
Entain also hopes to use the sponsorship deal to promote safer betting and gaming.
Plans to restore Lincolnshire bingo hall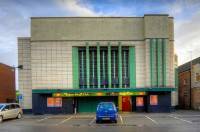 As bingo lovers across the UK eagerly anticipated the reopening of their local bingo halls on 17th May, disaster struck at Regent Bingo in Spalding, Lincolnshire when a fire broke out and left it gutted. However, the venue's owner is determined to see it rise "back from the ashes" next year.
Five fire crews were called to the club on Westlode Street on 14th May, and it's believed that the cause of the blaze was an electrical fault.
The building was so severely damaged that it had no choice but to keep its doors closed come May 17th. Luckily, some of the staff have been temporarily deployed to Skegness while others are helping the manager with his plans to restore the Spalding club.
Mark Jepp says the timing "couldn't have been worse" but hopes to "build the club back to its former glory, if not better".
Club 3000 coming to Wigan this summer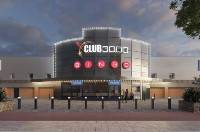 One of the UK's biggest independent bingo operators has announced that it is opening a brand-new bingo hall in Wigan this summer.
Club 3000 will begin welcoming players from Friday, 30th July 2021 at its state-of-the-art venue which was originally home to Buzz Bingo.
The club will employ 40 staff, as well as offer customers free parking, an arcade, catering, a sports bar, and a huge interactive bingo screen.
Club 3000 already owns 9 bingo halls in the area, and the Wigan club's new manager has previously worked in both Liverpool and Manchester.
News of the summer launch is likely to come as a relief to customers who were affected by the Buzz Bingo club closure.
Bingocams has a brand-new look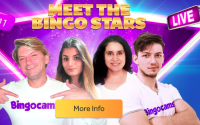 Hot on the heels of Fabulous Bingo and Mecca Bingo comes Bingocams with a revamped website.
Although the original Bingocams concept was particularly innovative, in that players can interact directly with hosts and the bingo rooms via webcams, the website had started to show its age.
It's now undergone an impressive makeover that brings it bang up-to-date and easier to navigate. It's also compatible with mobile devices.
When you visit the site, you're given the option to enjoy the new site which comes with "fresh features and a new look" or revert to the classic site if you prefer the original format.
One of the benefits of choosing to play via the new-look website is that you get access to additional content such as Meet the Bingo Stars (learn more about the Bingocams chat hosts), live chat support, and the redesigned bingo and games lobby. Plus, X-Factor finalist Stevi Ritchie is now hosting bingo games every Saturday night. There's also a new Bouncing Bonus raffle game that you can claim when you buy at least four qualifying bingo tickets.
£2m cannabis farm discovered in former bingo hall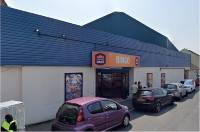 Earlier this week, police uncovered £2m of cannabis plants in an old bingo hall.
The Mexborough building, which was previously used by Empire Bingo, had been crammed full of plants and lights which are believed to have been used to fund organised crime groups in the area.
The police have since confirmed that they have made two arrests in connection with the makeshift cannabis farm, but they are also appealing to the public to help identify other potential farms in Doncaster.
In June 2019 a former Gala Bingo hall in Kettering was also exposed as a cannabis farm. The whole bingo area was covered by thousands of plants. Once again, organised crime groups were thought to be behind the set up.