It's been another busy week in bingo land as players have been enjoying their lives to the full and operators have been making improvements to their products and management teams.
Just some of the stories that we'll be covering today include Mecca Bingo's latest fundraising effort, the makeover of Tombola's Bingo80 games, new evidence regarding gambling age verification, a surprise guest dropping in on a Bongo's Bingo event, and the opportunity to join Buzz Bingo live on the sofa!
For all the juicy details and more breaking news, continue reading.
Mecca Bingo raises money for RNLI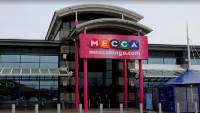 While Carers Trust is Mecca Bingo's official charity partner, its employees, players, and bingo clubs often help to raise money for other good causes.
Recently, Mecca's Hartlepool venue ran a week-long fundraiser in aid of the RNLI, and on the final night, one of the charity's crew members was invited to call the numbers.
The club helped to raise an amazing £700 for its local RNLI station and the money will be used to help provide volunteers with training and kit.
Rank Group undertakes management reshuffle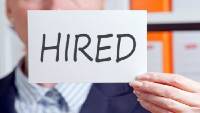 The owner of Mecca Bingo, Rank Group, has just announced that the ex-Chief Executive of Stride Gaming will be joining it as Group Chief Innovation Officer.
Eitan Boyd will be in charge of helping to advance the company's proprietary systems and technologies, as well as developing new growth opportunities internationally. As Stride very quickly became a powerhouse in online bingo with 25% of sites under its umbrella, making it a perfect acquisition for Rank, this appointment is no surprise.
Jon Martin, Rank's Digital Finance and Strategy Manager, has also been promoted to Managing Director of the operator's UK digital portfolio.
Corrie star enjoys trip to Bongo's Bingo in Scotland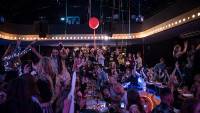 Guests at a recent Bongo's Bingo night in Glasgow got a big surprise when one of the former cast members from Coronation Street joined them.
Helen Flanagan, who played Rosie Webster before going on maternity leave in 2018, says she had such "a fun night last night at Bongo's Bingo Glasgow" and that it was the first time that she'd had a proper night out since having her third child. She describes the event as the "perfect night to let your hair down".
New Blumhouse film series includes "Bingo Hell" episode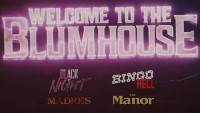 Amazon Prime Video's exciting new horror-thriller series "Welcome to the Blumhouse" is set to start on 1st October, and it's currently offering a sneak preview in its latest trailer.
The series will include four different movies which all include both breakout and well-established actors.
The one that we're most interested to see is "Bingo Hell". "Bingo Hell" stars an OAP neighbourhood activist who enlists her friends to help out the mysterious businessman who's just taken over her local bingo hall. However, each time someone calls "Bingo!", another person shows up dead…
Bingo80 at Tombola gets a new look + free fivers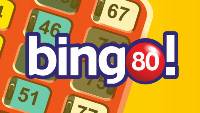 Tombola loves to tease us with all the new things that they have planned, whether it's a makeover or a great new game. This week, according to the newsfeed on the homepage, Bingo80 has a "turtley awesome makeover" to be revealed soon – they do love a nice pun. The site celebrated its 13th birthday this week and as we believe Bingo80 – also known as seaside bingo – has been around since day 1 plodding along in the background, we can say it is not before time.
The awesome new design will be unveiled shortly, and you're invited to keep your eyes peeled for the new-look seaside-themed bingo game which you can play for as little as 25p and stand to win a £500 fixed jackpot.
In other tombola news – it's almost time again for the periodic giveaway of the free fivers that the brand is famous for. Not big on bonuses of any kind, this is the tombola way of rewarding all players a few times a year. Usually dished out over a period of time, based alphabetically on surnames, the free £5 bonuses are available to everyone. Join now to get in on the giveaway this time around.
New evidence shows bookies are better at age verification than supermarkets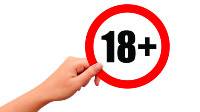 It's illegal for under-18's to do many things in the UK, but unless shops take the initiative to check for ID, teens can get their hands on anything from cigarettes and alcohol to betting products.
Serve Legal has been carrying out spot checks using secret shoppers to see how many companies are asking people to provide age verification before allowing them to purchase age-restricted products and services.
So far, betting shops are leading the pack, with 90% of bookies meeting their obligations. This shows huge progress as, when the spot checks were initially introduced, only 67% passed the test. More still clearly needs to be done, but credit to the gambling industry for stepping up.
Two new hires at GambleAware to aid expansion of services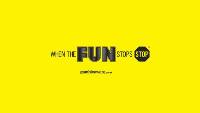 The gambling help and gambling addiction charity, GambleAware is hoping to expand its National Gambling Treatment Service. To help it achieve this, it has taken on two extra senior public health execs.
Alexia Clifford will become the organisation's new CCO (Chief Communications Officer) while Anna Hargrave will take up the position of CCO (Chief Commissioning Officer). Clifford and Hargrave have come from senior roles within Public Health England and the NHS respectively, and GambleAware is now on the hunt for a new COO (Chief Operations Officer) to help it complete its executive team reshuffle.
Join Buzz Bingo on Facebook Live for Bingo on the Sofa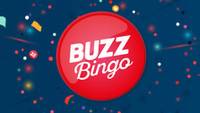 There's a brand-new event to look forward to if you're a member of Buzz Bingo and you have a Facebook account.
On Wednesday, 1st September 2021, Buzz will be hosting the first of its brand-new "Bingo from the Sofa Live Stream" where you can join Adam and his special guest from 8 PM.
It's free to take part, although you'll need to have played at a Buzz Bingo club at least twice since May this year and have opted-in to receive SMS messages. Once again, Buzz Bingo is linking its online and offline activities to enhance all aspects of its business. If you haven't been to a bingo club much this year, here is the incentive you need to put it on your social calendar moving forward so as not to miss out on events like this.
For the full details including how to win Buzz Bingo vouchers, check out the Facebook post.