This week, an Irish bingo hall owner explains why he thinks it's unfair to ask his customers to provide their vaccination status, Prize Land Bingo is giving away a shiny new games console, DraftKings withdraws its bid to acquire Foxy Bingo owner Entain and Nadine Coyle makes a guest appearance at a Bongo's Bingo Halloween gig. In another nod to Halloween, Buzz Bingo tells us all about its haunted bingo hall, UK problem gambling rates are dropping, a popular bingo hall announces that it's permanently closing its doors, Mecca Bingo encourages players to help it raises funds for its Christmas appeal, and political correctness comes to bingo.
For all the details and more breaking news, continue reading.
Irish bingo hall owner up in arms over COVID passes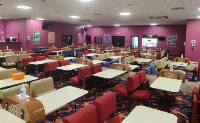 The proprietor of Sunbeam Bingo in Cork has spoken out about his concerns over requiring visitors to prove their vaccination status.
Damien Sreenan says that vaccine certificates are creating a division among his customers, and as he doesn't want to have to treat unvaccinated players differently, he's refusing to reopen the venue in protest.
UK problem gambling rates fall but BGC continues with safer gambling pledge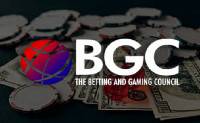 Despite recent data published by the UK Gambling Commission which shows that problem gambling rates have decreased "significantly" in recent months, the Betting and Gaming Council says that it will "keep the momentum going" in its pledge to help improve industry standards and promote safer gambling.
The UKGC's survey shows that the overall problem gambling rate has dipped to 0.3% compared to last year's figure of 0.6%.
DraftKings pulls out of Entain takeover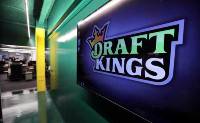 The US fantasy sports and sports betting operator DraftKings has announced that it is no longer looking to purchase Entain.
Up until recently, speculation had been rife about the takeover, but DraftKings's CEO, Jason Robins says that following several discussions with senior staff at Entain, it "will not make a firm offer at this time."
Entain owns some of the UK's biggest gambling brands including Foxy Bingo, Gala Bingo, Party Casino and Ladbrokes.
Nuneaton to lose popular bingo hall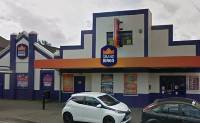 A much-loved bingo hall in Nuneaton has announced its "deep regret" at having to close its doors and another independent is lost.
The Palace Grand will cease trading on the evening of Sunday, 31st October 2021 and it intends to go out with a bang by holding a Halloween Party the same night.
Comments on the company's social media pages mention how much its customers will miss playing at the venue, with one player saying how the staff are "so lovely and cheerful".
Prize Land Bingo offering a Playstation 5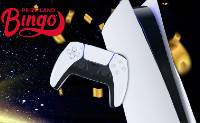 Prize Land Bingo (formerly Iceland Bingo) is offering new customers the chance to win a shiny new Playstation 5 as part of its updated welcome offer.
Players who sign-up and make a minimum first deposit of £10 using the promotional code PS5 gain one entry to a special game that will run on 19th December at 8 PM. The full house winner will receive a PS5, and existing customers can also take part by purchasing bingo tickets for 25p each.
You can view the terms and conditions of the promotion and find out more about it here.
Nadine Coyle confirms Bongo's Bingo collaboration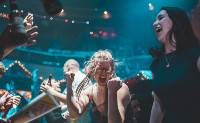 Ex-Girls Aloud member, Nadine Coyle will be taking to the stage this weekend and joining Bongo's Bingo players in Wolverhampton.
The Halloween special will be held at The Hangar on Pearson Street on Sunday, 31st October 2021 from 4 PM, and Bongo's Bingo owner, Jonny Bongo says "it's so good having Nadine back on board".
Buzz Bingo reveals its "most haunted club"
Buzz Bingo reckons that it owns the most haunted bingo hall in Britain, and it's recently despatched a paranormal investigator to check it out.
Barri Ghai visited Buzz Bingo in Tooting (where WhichBingo bravely held this year's WhichBingo Awards) after several players reported having spooky encounters.
Barry used his special equipment to "cleanse" the hall of what he believes were two ghostly spirits.
Have you played at Buzz Bingo in Tooting in the past and seen or heard anything strange?
Oxfam withdraws Wonder Women Bingo from sale over gender concerns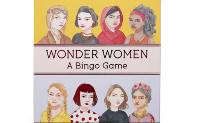 The charity Oxfam has announced that will no longer sell the Wonder Women Bingo game after some of its staff raised concerns that the game does not "live up to our commitment to respect people of all genders".
Despite only recently adding the game to its range, the charity has swiftly removed it from sale after noticing that two of the featured women have been previously criticised for making negative comments regarding transgender people.
Mecca Bingo launches Christmas fundraiser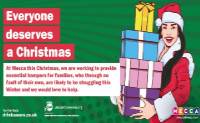 "Everyone deserves a Christmas" is the festive message that Mecca Bingo is trying to convey in its latest campaign.
Like last year, the popular bingo brand is running charity games between now and 12th December. Take part and you'll be in the running for some great cash prizes while also enabling Mecca Bingo to pass any profits onto charity. The operator will also be running similar promotions in its UK bingo clubs.