Over the past week, there have been plenty of interesting stories and announcements emerging such as the latest winner of the National Bingo Game, a pre-Christmas appearance from a Noughties boy band and a new Mecca Bingo competition which is offering players the chance to win free bingo sessions as well as a VIP experience. Buzz Bingo has also found new premises for its UK employees while holidays at home have helped the Rank Group to recover some of its profits.
In addition, we've seen the UK Gambling Commission issue a major bingo operator with a hefty fine, the launch of the world's first cryptocurrency-themed slot game and the results of a new survey into online betting.
For all the details and more breaking news, continue reading.
Take Mecca Bingo's Mothering Monday survey for the chance to win a VIP experience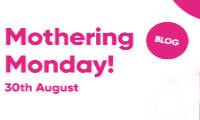 Mothering Sunday might have been and gone, but thanks to Mecca Bingo, which is well aware that bingo is great for mother/daughter bonding, you have the chance to share your stories about your mums and mother figures in an exciting new competition.
Simply take the survey on the Mecca Bingo blog and you could win free bingo sessions for you and a pal or even a VIP experience.
The competition runs from 30th August 2021 until 13th September 2021, and you can find the full terms and conditions here.
Daub Alderney hit with £5.85m fine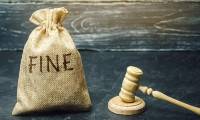 Rank's Daub Alderney arm has just received a £5.85m fine after the UK Gambling Commission found the operator in breach of its anti-money laundering and social responsibility duties. It's worth pointing out here that the breaches are from dates prior to the purchased of Stride Gaming by Rank – a purchase that included the Daub Alderney brands.
Daub brands included Lucky Pants Bingo and Kitty Bingo but now features just five casino brands as Rank integrates its purchases with its historic estate.
Some of the examples that the UKGC has given to back up its decision include failure to request source of funds evidence and lack of intervention following significant losses.
YouGov publishes results of its study into what draws British women to online betting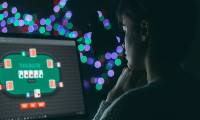 The public opinion polling company YouGov has just published the findings of a survey on "What draws British women to online betting and what deters them".
Interestingly, YouGov found that women's motivations and choices are quite different from men's.
For example, only 12% of women are likely to talk to their friends and family about gambling compared to 20% of men. Plus, 1% of women say that they bet online to "demonstrate skill" as opposed to 6% of men.
Around a fifth of female respondents said that they hadn't gambled over the past year as it hadn't occurred to them to do so. And just under 50% of both men and women say they "can't outline a particular reason for gambling", which leads UKGov to believe that UK online operators could alter their marketing initiatives "to achieve gender parity in the online gambling space".
Boy band 5ive confirm gig at Apollo Bingo Barrow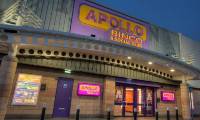 Players at Apollo Bingo Barrow this December will be getting up and keeping on moving when Noughties boy band 5ive take to the stage.
The group (which now consists of Scott Robinson, Ritchie Neville and Sean Conlon) will be helping the bingo club host its Christmas party on 4th December, and there'll be dance-offs, karaoke, crazy games and music, as well as the chance to win some equally crazy prizes.
Red Tiger releases world's first cryptocurrency-themed online slot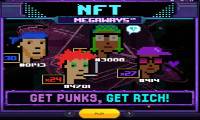 The popular games' developer Red Tiger Gaming has just released an exciting new slot called NFT Megaways.
NFT stands for Non-Fungible Tokens which means that the game is inspired by well-known cryptocurrencies such as Bitcoin, Ethereum and Doge.
NFT Megaways also has a wonderfully retro arcade feel thanks to its 8-bit graphics.
The 6-reel slot features Crypto Punk Wilds and Multipliers, a Chain Reaction feature, and a Free Spins Bonus that awards Crypto Spins.
Poole player hits the jackpot thanks to the National Bingo Game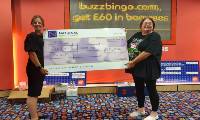 A visitor to Buzz Bingo in Poole was lucky enough to scoop a £50,000 jackpot just before the August bank holiday weekend.
The female player called Kathy is a self-employed driving instructor and she's looking forward to taking her family away on holiday after winning the National Bingo Game jackpot.
BGC reflects on 2 years of success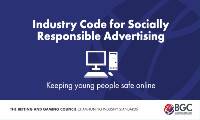 BGC member and executive director, Wes Himes recently wrote an article for Politics Home.
Now that the Betting and Gaming Council's second anniversary is rapidly approaching, he says it's the right time to look back at the group's successes, as well as continue the momentum around safer gambling as it moves into its third year.
Mr. Himes says that "huge progress" has been made following an update to the Industry Code for Socially Responsible Advertising which led to a 95% reduction in the number of gambling ads been seen by 18 to 24-year-olds. The BGC has also helped bring in changes to the design of online games including banning buy-in features and enforcing slower spin speeds. New rules on social media banning football clubs from including links to gambling sites and stopping betting commercials from being shown during live sport before 9 PM have also helped to protect minors from exposure to gambling products.
Seaside resorts help Rank Group claw back losses
The owner of Mecca Bingo and Grosvenor Casino, Rank Group, says that its venues have exceeded expectations after reopening in May. During lockdown, the company suffered a steep loss, but according to its CEO, the uptake in Brits holidaying in the UK instead of abroad has helped it bounce back. He cites popular seaside resorts like Bournemouth and Blackpool as being particularly successful.
Buzz Bingo secures new headquarters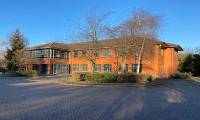 Buzz Bingo is in the final stages of relocating its UK headquarters after giving up its Nottingham city centre offices in favour of a new location on the outskirts of the city.
It has signed a 10-year lease on an 11,500 sq ft office on Castle Marina Road and plans to create a working environment that will support its new support centre "in the new world of hybrid working".