Considering many of us have been moaning about the lack of things to do of late, there have been a surprising number of inspiring new stories surfacing this week. So, if you want to turn your frown upside-down, why not let our latest bingo news roundup entertain and enlighten you?
With many bingo brands having more time on their hands, some are making great use of the downtime to help the general public. For instance, Bongo's Bingo has been offering free rides and is planning a free bingo party for NHS staff while Gala Bingo is inviting over-65s to enjoy free bingo sessions. Mecca Bingo has enlisted the help of some of the UK's best-loved celebrities to create video feeds that you can view from home. We've even seen a Hollywood actor hold a virtual bingo night to help lift the spirits of elderly residents in Texas!
Bongo's Bingo Goes Beyond the Call of Duty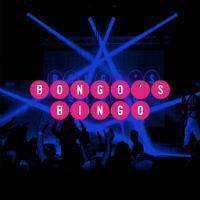 The fun-loving team behind Bongo's Bingo might be unable to put on their usual shows at present, but it hasn't stopped them showing their love for the NHS.
The company has announced plans to hold six entertainment-packed, cost-free shows which will be exclusively for NHS staff and emergency workers across Newcastle, Liverpool, Leicester, Glasgow, London, and Manchester. Obviously, the dates cannot be confirmed while the lockdown period continues, but Bongo's Bingo will make further announcements as soon as they're able to.
As well as bringing some light to the dark times that frontline NHS workers are currently enduring with the free show initiative, the Bongo's Bingo team are also offering free rides to NHS staff who work at the Royal Liverpool Hospital. Bongo's staff will use their unused fleet of vehicles to ensure workers are "dropped off and picked up safely".
All we can say is, what a lovely gesture. WTG Bongo's Bingo!
Gala Bingo Offers Free Bingo Sessions to Over-65s
As medical experts and the UK government have identified the over 70s as at high risk of being affected by Coronavirus, it's left many senior citizens confined to their homes for weeks on end.
So, to spread a bit of cheer, Gala Bingo is no offering free online bingo sessions to persons over the age of 65.
Each qualifying player can take advantage of two sessions per day, and there are also real cash prizes on offer!
The sessions run in the mornings between 10.30am and 11.30am and in the afternoons between 5.30pm and 6.30pm.
If you don't qualify for the over-65s free bingo offer, you still have time to get involved in the site's Makeover Madness promotion.
Each week this month, there's been a different makeover worth £5,000 up for grabs as well as other cash prizes via Gala's Makeover Final games.
The final game is scheduled to take place on Friday, 10th April, and the full house prize is a £5k wardrobe makeover which will see one lucky player rocking a whole set of new summer clothes once the lockdown is lifted.
For more information or to purchase your tickets, please visit Gala Bingo.
Matthew McConaughey Hosts Bingo Night for the Elderly in Texas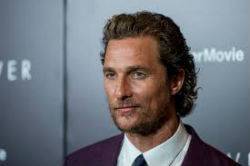 Hollywood actor, Matthew McConaughey, is known for his generosity as well as his sense of fun. So, it comes as no surprised that the good-natured heartthrob volunteered to act as the bingo caller for a virtual event last weekend.
On Sunday, 5th April, Matthew (along with his family) hosted a special bingo event on Zoom for residents of The Enclave in Texas. The Enclave is an assisted living community, and the facility's sales director told reporters that "the residents absolutely loved seeing Matthew" and "hearing him talk about what he's doing to get through this crisis".
Mecca Bingo Launches a Series of Celebrity Takeovers
Mecca Bingo is also helping to play a vital role in keeping us entertained during these times of uncertainty.
The operator has enlisted the help of a bevvy of celebs to bring us "Celebrity Takeovers". The takeovers consist of live Facebook and Instagram shows and YouTube videos from several famous faces.
You can even join in with some of them such as Mr Motivator's Monday morning workouts or learn to dance with Strictly's Robin Windsor, get some cooking tips from Duncan James and his mum or get the latest gossips from the likes of Sherrie Hewson and play along with Sandi Bogle from Gogglebox in the chatrooms. These events take place on different days at various times, so check out Mecca Bingo and their social media channels for more info!
This was definitely a week of good news as far as the bingo industry is concerned and we love the live initiatives that are going on to keep people connected. Let's just hope we don't actually need them for much longer, but it would be nice to keep some of these things going when everything is back to normal.