After working alongside Blueclaw since late 2020, XLMedia has just announced that it is purchasing the SEO and digital marketing company for £1.8 million. XLM states that the move is strategic and will allow it to expand its European sports business.
Who is XLMedia?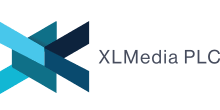 XLMedia is a performance marketing company and digital publishing group that owns a range of websites including the UK's biggest online bingo publisher and affiliate, WhichBingo.
It works with many famous betting brands including William Hill, Paddy Power, Mr Green, Ladbrokes, Betsson and 888 Holdings, and helps them to grow their customer base through targeted advertising and product reviews.
In the last 12 months, the company has been expanding its portfolio of branded sites, and its acquisitions strategy thus far has helped it to strengthen its US Sports division to take advantage of the US market which is opening up once more.
Why is XLM buying Blueclaw?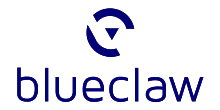 By acquiring Blueclaw Media, XLM will inherit a UK hub for its European Sports business. Both companies are well-known to each other as they've been working together over the past 10 months. So far, Blueclaw has significantly helped to increase traffic and performance of XLMedia's websites and has also developed digital PR and SEO best practices which will be rolled out across XLM's growing portfolio.
The team at Blueclaw, including the company's owner and founder, will transfer across to XLMedia where they will be concentrating on XLM's EU Sports business until the end of the year. Looking forward to 2022, Blueclaw is set to become a "shared service function" that will be responsible for XLM's assets and business partners.
What other plans does XLMedia have?
The company wants to continue consolidating its online portfolio to allow it to concentrate on improving its key publishing assets such as WhichBingo which helps online bingo players connect with trusted and high-quality brands. It also wants to develop a presence in North American sports.
The additional revenues that XLM will inherit through the Blueclaw acquisition will also help to fund its future plans, and in particular to allow it to rebalance the business with the "correct skills, people and technologies" that will "create a sustainable platform capable of delivering long-term growth".