The 2020 Online Bingo Annual Report, published by WhichBingo, tells us a lot about who is playing bingo in the UK, as well as how they play. The data is fascinating and reveals some interesting facts and figures about our modern day bingo playing habits and our love for the game.
The data in the report studied responses from a comprehensive survey into the subject of gambling and online bingo and looks at the demographics of who is playing, the sites players choose, and the devices used to play.
UK bingo players by age group and gender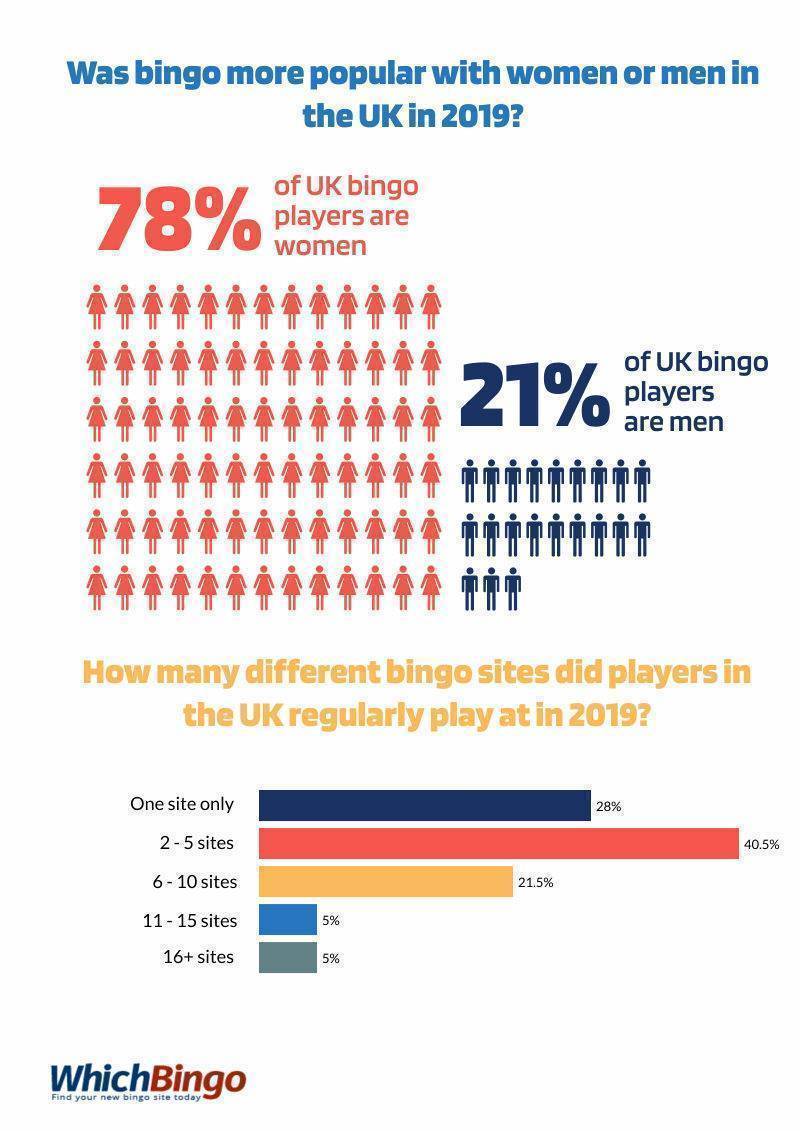 In our 2019 survey, online bingo in the UK was most popular with players in the 55-64 age group, although only by a very small margin, with 27% of respondents being in this demographic. This was followed by players aged 45-54 (26%) and 35-44 (25%). The fewest players were in the 65+ (4%) and 18-24 age groups (1%).
Across all of the age groups, however, it remains the case that online bingo is significantly more popular with women. 78% of the participants in the WhichBingo survey were female, compared to 21% males.
Nevertheless, one of the most interesting things about this data is the marked increase in the number of male participants. In 2018, only 12% of respondents in the survey were men, suggesting that online bingo is no longer seen as being solely the province of women players and the game is gaining more universal appeal.
Where do we play?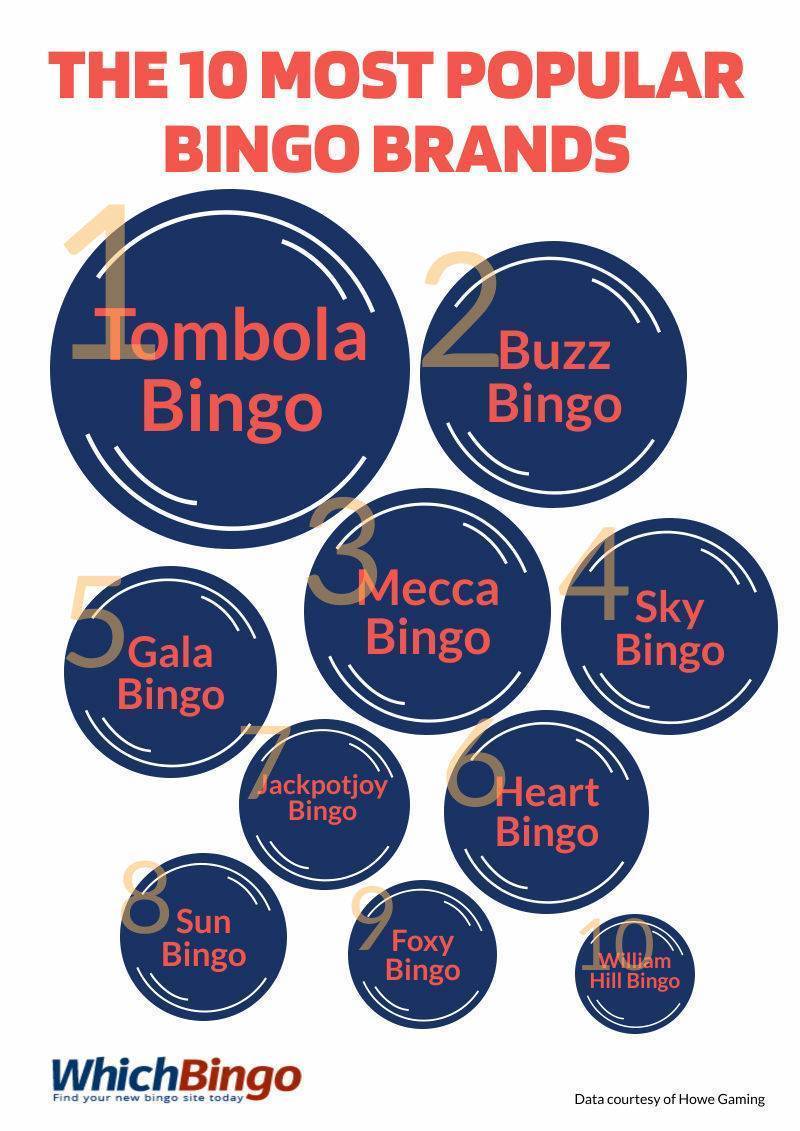 According to the survey, most UK bingo players are fairly loyal to their favourite sites, a trend that would seem to be increasing.
Research found that 28% of the players surveyed in 2019 said that they were members at one bingo site only, which is significantly up from 10% in 2018 and 13% in 2017. This was accompanied by a drop in the number of players who are members at 6-10 sites; it was 21.5% in 2019, compared to 25% in 2018.
However, most players were likely to be a member of 2-5 sites, with 40.5% of our respondents telling us that this is how many sites they regularly play at.
The Online Bingo Annual Report also makes use of data from Howe Gaming to determine which is the most popular UK bingo site, with tombola coming out on top in 2019 (after being ranked second in 2018 behind Sun Bingo).
It's not hard to see why tombola has become the most popular online bingo site with UK players; it has a great social media presence and interaction with players, an outstanding choice of rooms with top prizes, and excellent accessibility on all platforms. Plus, there is always a positive and fun atmosphere whenever you play there.
The other bingo sites to feature in the top ten (in order), were:
Mobile play now the most popular!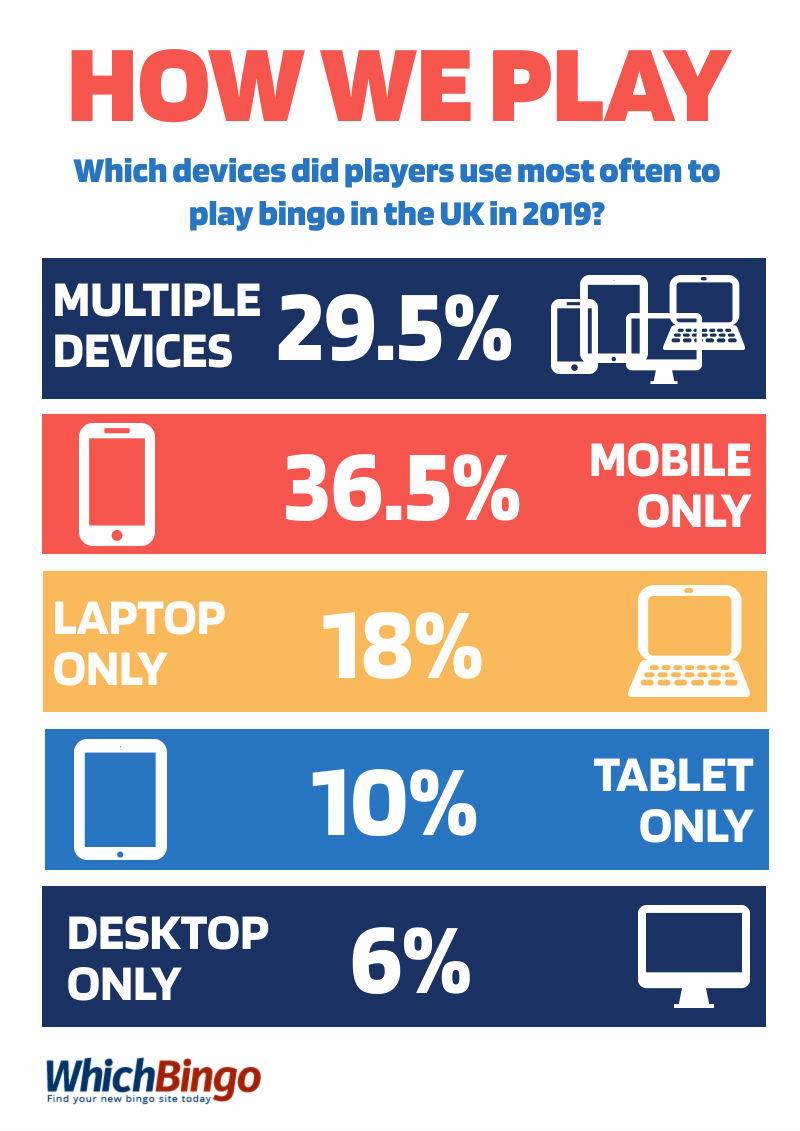 It's no surprise that a mobile phone was the primary device we used for playing online bingo in 2019, considering the way that they seem to dominate every other area of our lives too!
In 2019, 36.5% of the players surveyed only used their mobile to play bingo, which is up significantly on the figure of 27% in 2018.
29.5% of respondents used multiple devices (mobile, tablet, desktop, laptop) to access their favourite sites.
Perhaps the most interesting data concerns the use of laptops and desktops to play online bingo.
In 2018, 25% of players surveyed said they played exclusively on a laptop, but in 2019 this figure dropped to only 18%. The number of players using a desktop computer as the sole device for playing online bingo remained constant at 6% in both 2018 and 2019.