Black Friday is right around the corner and we know that many of our readers will be getting ready to snap up some bargains! While Black Friday has exploded in popularity here in the UK over the past decade, this was not always the case. Find out more below about the origins of Black Friday, some of the most out of control moments we have seen in this country with people fighting for the best sale items, and if this holiday is still as popular as it once was.
How Did Black Friday Start?
Black Friday is an American tradition that takes place every year on the first Friday after Thanksgiving. It is known as being a Christmas shopping event where high street retailers slash prices and shoppers either head out or visit online in the hope of grabbing a bargain.
There are many different versions of how Black Friday started and where the name originated. The first time it appears to have been used was to describe a financial crisis in 1869 when the US gold market crashed, and again in 1929 during the Wall Street crash. However, this link to shopping appears to have come about as the term Black Friday is thought to be related to when shops recorded profits by hand in black and losses by hand in red. With all of the shopping that takes place over this holiday, many retailers can pull back on their losses and go into the black.
In the 1950s, the term Black Friday started to become more widely used and it was, surprisingly, police officers in Philadelphia who used the term first. It was used as a sarcastic term as the Friday after Thanksgiving was always a long shift for them with many tourists and shoppers visiting the city and causing chaos.
Black Friday was then adopted by the advertising industry throughout the 70s and 80s and the rest is history! Now, you can even expect parades along the streets of New York to celebrate this holiday. It is now not only one of the biggest shopping days for the United States of America but also for many other parts of the world that have adopted this American tradition, including the UK.
When Did Black Friday Arrive in the UK?
Black Friday arrived in the UK in 2010. American retail giant Amazon introduced shoppers to it by slashing prices on many of its items. To keep up, many other UK retail giants joined in on the trend and over the past decade, it has become an eagerly anticipated event known to millions of shoppers around the UK.
Black Friday Chaos in the UK
Shortly after Black Friday became an anticipated date in shoppers' calendars, chaos ensued at many retail stores. Asda, owned by Walmart, decided to jump in on the Amazon Black Friday trend by having its own discounted items. Chaos then ensued as customers started to physically assault one another to try and get their hands on a discounted television or other bargain items. It was not just Asda where this became a problem as over the years many other retailers have faced their own chaotic Black Friday's such as Tesco.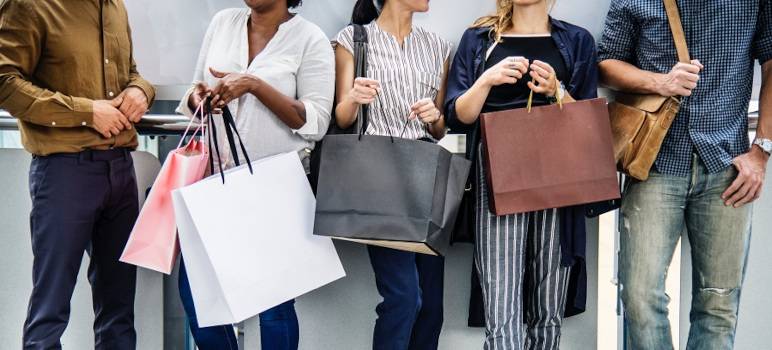 Is Black Friday Still As Popular As It Once Was?
While we saw the height of the Black Friday chaos ensuing between 2013 and 2014 since then much of the madness has died down. Many shoppers are still buying, but choosing to spend their money online rather than in a retail store. In 2019, Barclaycard reported that between 1pm and 2pm they were processing 1,184 transactions per second on the day, which was a record and an increase of around 9% from the previous year.
Of course, last year's Black Friday was very different with the majority of retailers shutting their doors due to lockdowns over the winter period. Whether or not we will see people going as crazy over deals again remains to be seen but it is likely more people will be sticking to grabbing a great saving online.
In addition, shoppers have become much more cautious and, dare we say, sceptical, about the 'bargains' on offer. Many store insiders have let it be known it is hard to sell, slow-moving and discontinued stock that is pushed through this period to make way for new items.
This year, Black Friday will be on November 26th but we expect to see lots of big savings happening over the coming weeks on the run-up to Christmas even after the big day has passed.