As police across the UK continue to crack down on County Lines gangs who are intent on manufacturing and selling drugs to vulnerable people, there's nothing more satisfying than seeing another major raid has been carried off successfully. However, there seems to be a growing trend for organised crime groups (OCG's to those who have been watching Line of Duty!) to choose former bingo halls as the ideal place to grow their products.
More venues being closed down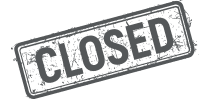 Many bingo halls have permanently closed in the past 12 months due to financial pressures caused by the COVID-19 pandemic. However, since the indoor smoking ban was introduced in 2007, the number of UK bingo halls has dropped significantly, leaving scores of once-popular buildings derelict.
Sadly, this problem has led to a rise in the empty buildings being used for criminal activities, and in particular, the cultivation of cannabis.
Because now is not the ideal time for anyone to think about opening a bingo hall, or just about any business that needs real people footfall, criminals know that they're less likely to get noticed or caught when they use these types of venues for crop cultivation whereas a disused factory, warehouse or hotel could suddenly be purchased or redeveloped as flats.
What other reasons do criminals have for targeting bingo halls?
While we're not narcotics specialists, it's common knowledge that cannabis plants love heat and light. Plus, they're not fond of draughts.
Bingo halls are well-lit, and while their power supplies may have been terminated upon closure, it's not difficult to install a generator or two or find another illegal way to plug into an electric supply if you're determined.
The ceilings can be easier to attach heat lamps to as they're often made of temporary materials rather than plaster or concrete.

Many ex-bingo clubs are former theatres and cinemas and so they're well-heated and sound-proofed. They're also easily accessible as they're typically located in busy cities and towns.
Bingo halls also offer drug gangs much bigger spaces than domestic dwellings. Hence, they can easier grow crops that are potentially worth millions rather than thousands of pounds.
Bingo halls that have been targeted so far
Empire Bingo in Doncaster is the latest venue to be raided by police, and it turned up a £2.2m cannabis haul.
There have also been two separate raids on Kettering's former Gala Bingo hall (which closed in 2018), leading a high street greetings card manufacturer to create a "Ganja Bingo" Christmas card.
An old Port Glasgow bingo hall also turned up a £1m cannabis haul in December 2020.