Betsson, one of the world's biggest and best global operators, has decided to extend its fantastic working relationship with Yggdrasil. Yggdrasil currently operates a very successful YG Masters programme, something that Betsson wants to be a part of.
What Benefits Will this Bring to Betsson?
Betsson will be joining the YG Masters Programme from Yggdrasil and there are many great benefits from this that the company is looking forward to taking advantage of.
This includes accessing, creating and distributing gaming content using the revolutionary GATI technology from Yggdrasil. This technology ensures that Betsson can get the most out of this partnership and accelerate their value creation, as well as their global distribution.
This will allow them to create new and exciting content and they can implement their experience as one of the world's most successful operators in the process. They can then look forward to the benefits of having the content they have created distributed through the Yggdrasil network which is very extensive.
What Makes GATI Technology Superior?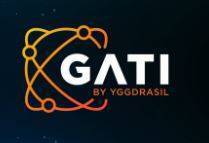 GATI technology is a toolkit which is preconfigured and offers regulation-ready development. Studios and game developers, like Betsson, can then use this technology that is standardised to allow easy development and distribution of games around the world.
This content can be sourced, built and distributed across the world and allows for maximum revenue to be achieved.
Now that Betsson is joining this YG Masters Programme, they will get access to this operator and the fastest growing YG franchise network.
A Success for Yggdrasil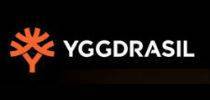 This has been a massive success for Yggdrasil and a significant milestone for the company as Betsson is the first existing operating partner to join their YG Masters Programme. Being able to provide this new approach to game aggregation means that new games can be developed and distributed much faster than the traditional models and are a lot less complicated. This is good news for players hungry for new games and new features at a growing rate.