As if Covid-19 hasn't caused enough disruption to the 2020 UEFA European Football Championship, the news that the event will now take place in 2021, but still be known as Euro 2020 adds more confusion.
Now that the revised Euro 2020 tournament (originally scheduled to take place in June and July 2020) is able to go ahead in 2021 as planned (hopefully with full squads of players intact), what follows is a quick guide to the structure of the tournament, who to look out for, and some betting tips ahead of this footballing festival.
Euro 2020 – where and when?
The restrictions put in place to mitigate the risks of Covid-19 mean that Euro 2020 (or should we be calling it Euro 2021?) will have a very different format to other editions of the tournament (now in its 60th year).
Running from 11 June to 11 July 2021, Euro 2020 will take place in twelve cities across Europe (it is generally held in a single country, or with two countries as co-hosts), with Wembley Stadium in London hosting the semi-finals and final.
The playing format, too, will be different, with 24 teams playing 51 matches, rather than 16 teams playing 31 games, as was the case in the last tournament. Played in six groups of four teams (which each team playing each other once), the top two teams from each group progress to the knockout phase, along with the best four third-placed teams.
The round of 16 knockout games then begins on 26 June, with the quarter-finals to be played on 2 and 3 July. The two semi-final matches are then played on 6 and 7 July, with the final at Wembley Stadium on Sunday 11 July 2021.
Euro 2020 groups
Group A
Group B
Group C
Group D
Group E
Group F
Turkey
Denmark
Netherlands
England
Spain
Hungary
Italy
Finland
Ukraine
Croatia
Sweden
Portugal
Wales
Belgium
Austria
Scotland
Poland
France
Switzerland
Russia
North Macedonia
Czech Republic
Slovakia
Germany
Previous UEFA European Football Championship winners
1960 – USSR
1964 – Spain
1968 – Italy
1972 – West Germany
1976 – Czechoslovakia
1980 – West Germany
1984 – France
1988 – Netherlands
1992 – Denmark
1996 – Germany
2000 – France
2004 – Greece
2008 – Spain
2012 – Spain
2016 – Portugal
Who are the favourites to win Euro 2020?
England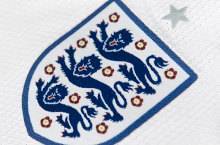 Although it may well come as a shock to many long-time England fans, the Three Lions are the early favourites for the tournament. Drawn in Group D (with Croatia, Scotland and the Czech Republic), much of England's fate, however, could well depend on the state of Harry Kane's ankle, which continues to be a major issue for the skipper, and so manager Gareth Southgate may have a headache in trying to assess what other striking options may be available to him.
Currently, the odds on England being crowned champions of Europe for the first time are around 11-2.
Belgium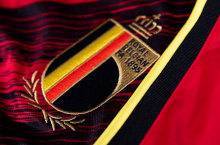 Belgium has been the hipsters' favourite for the last couple of Euro tournaments, but there is a sense that time is running out for its current 'golden generation'. Just as England depends to a large extent on Kane, Belgium have shown themselves to be heavily reliant on Eden Hazard, whose season at Real Madrid has been plagued by injuries, and so the fate of Roberto Martínez's men could rest on just how fit Hazard is.
The current odds on Belgium (who are drawn in Group B with Denmark, Finland and Russia) finally breaking through and winning a major tournament are about 6-1.
France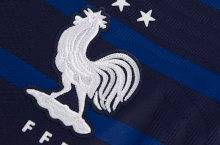 The current world champions are also unsurprisingly considered to be in the running for a third European Championship, having previously triumphed in 1984 and 2000. There is some concern that key members of past squads are ageing, but France seems to have a production line of young stars, like Paul Pogba, Kylian Mbappé, Lucas Hernandez and Aymeric Laporte, coming through to take their place.
The current best price you can get on France (drawn in Group F with Hungary, Portugal and Germany) taking the title at Wembley in July are 9-2.
Spain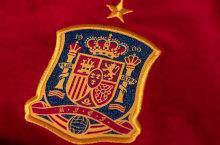 While it is true to say that Spain's last few tournaments have been disappointing after it dominated the international scene for a number of years (winning the World Cup in 2010 and the Euros in 2008 and 2012), you can never rule them out, However, the experience that has for some time been their strength could now be something of a drawback, in that key elements of the squad are ageing, and some of its most important players are currently struggling at domestic level.
Nevertheless, if you think the track record of La Furia Roja at major tournaments should be taken into account, you can currently get odds of about 8-1 on Spain taking out its fourth title.
Euro 2020 Betting Tips
Although it is simple and straightforward to bet on the outright winner of Euro 2020, there are a number of other ways to have a punt on the tournament.
Who crashes out?
At every major football tournament, there is always a fancied team for whom it goes wrong and they don't get out of the group stage. Although the markets on this are yet to be framed, this is always a wager that gives some good value and so is worth exploring.
Bet on an outsider
More than any other major tournament, the Euros have thrown up some very surprising champions in the past. Denmark in 1992 and Greece in 2004, for instance, were shock winners of the tournament, and the format of this year's championship means another surprise could be on the cards. Croatia (runners up in the 2018 World Cup) at around 33-1 and Sweden at 100-1 might be worth having a small wager on, given the past upset performances of rank outsiders.
Leading goalscorer
One of the most popular betting markets at any major tournament is the leading goalscorer. It is interesting that the list of past winners at the Euros includes some unexpected names, and has not necessarily come from one of the best-performing countries. England's Harry Kane is currently the favourite to score the most goals at Euro 2020 at around 11-2, followed by Kylian Mbappe (France) 10-1, Romelu Lukaku (Belgium) 13-2 and Portugal's Cristiano Ronaldo at 12-1.
Accumulator bets (acca bets)
Accumulators are wagers made up of a series of bets, where all of the folds (or legs) need to come in for you to win. Acca bets can be made across the entire tournament, a series of matches or individual games, and the more legs you have, the greater the potential odds and payout — and so is the risk.
*Odds not guaranteed and subject to frequent change – correct at time of writing on 11/6/21 at bet365.com