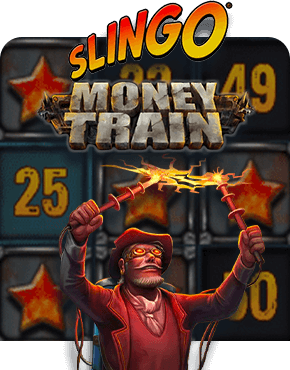 Slingo Money Train Game Review
Money Train is back once again but this time it is in the form of an official Slingo game!
Now, you can enjoy this Wild West/Mad Max themed online slot game combined with an exciting game of bingo.
It has five reels, 12 paylines and looks almost identical to the slot game versions. What's more, all of your favourite bonus features in the slot game such as the money cart feature are present. In Slingo Money Train, you can look forward to a money wheel feature with bronze, silver and gold wheels to spin as well as a money train bonus game with multipliers, bonus symbols and more up for grabs. The maximum win in this Slingo game is 10,000x your stake.
If you think this could be the slot game for you, carry on reading our SLINGO review for all the information you need to know about this game.
How to Play
If you have never played Slingo before, there is no need to fret as this is quite a simple game to play. The minimum bet per spin is 20p and the maximum is £25. You will initially be awarded 10 spins.
Slingo mixes bingo with slots and so the goal here is to try and match the numbers that appear on the Slingo board to the numbers you have on your reels. Players will have a grid rather than reels and on this grid there will be 25 random numbers ranging from 1 to 90.
You can make lines, known here as 'Slingo's', vertically, horizontally, or diagonally, and as you get more winning combinations, you will progress up the ladder. After getting the game started, you will be awarded 10 spins to try and do this. Ultimately, players will want to have the entire grid marked off as this will then award the maximum prize. Getting a full house can trigger the jackpot bonus game. In this bonus game, you will have the opportunity to take home up to 10,000x your stake.
Jackpot
The maximum win in Slingo Money Train is 10,000x your stake.
Special Features
Slingo Money Train is all about the special symbols.
This game offers a standard wild symbol. In Slingo, the wild symbol can be used to choose any number on the above reel to mark off. If this is a super wild, then any number on the grid can be chosen to be removed.
If you get four or more Slingos, you will trigger one of three money wheels. The number of Slingos that triggered the feature will determine whether you get a spin on the bronze, silver or gold money wheel:
4 to 6 Slingos – spin the bronze wheel to get a multiplier of between 1x and 15x your bet or you can trigger the bonus for 0.25x your stake
7 Slingos – spin the silver wheel to be awarded between 4x and 25x your bet or you can trigger the bonus for 0.5x your stake
8 Slingos – spin the gold wheel to be awarded between 8x and 50x your bet or you can trigger the bonus for 1x your stake
The bonus game is very familiar to those that are found in the Money Train 2 slot game and know of the Money Cart Bonus feature. Players are awarded three respins and three bonus symbols are on your screen. Each time new symbols land on your grid, the respins number resets and the symbols become sticky. When a reel is filled with symbols, an additional reel is formed up to a maximum of two extra reels. Symbols that can appear include:
Payer – awards a value of 1x to 10x which is added to all of the symbols
Sniper – awards a value of 1x to 10x and the value of between three and eight bonus symbols are doubled
Collect player – awards a value of 1x to 200x and all values are collected to add it to the total value of the rest of the symbols
Bonus symbols – awards a value of 1x to 200x
Necromancer – awards a value of between 1x and 10 plus between 2 and 7 special symbols are brought back to the reels
Reset plus – awards a value of 1x to 10x and the respin starting count is increased by 1
Collector – awards a value of 1x to 10x and all values are collected
Graphics and Sounds
Slingo Money Train looks very similar to the slot game versions as you will be transported to the Wild West where a team of bandits are getting ready to undertake the heist. It also has a Mad Max feel to it with a very futuristic and spikey train cart behind the reels in a deserted plain with dusky skies. During the game, there is not much in the way of sound effects but the audio does liven up during the bonus rounds.
Conclusion
If you love the Money Train series of slots, and who doesn't? Then you will no doubt enjoy this latest version of the game. Slingo Money Train takes everything that we know and love about the epic Money Train slot games including the graphics and money cart bonus feature and combines it with an exciting game of bingo. The range of bonus features in this game are great and with wins of up to 10,000x your stake available, this is not a Slingo that you are going to want to miss out on spinning.
You can check out the SLINGO Money Train at a Which Bingo recommended online casino.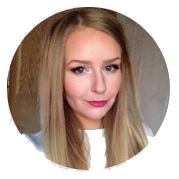 Author
Jennifer is a writer with over five years of experience in the online casino industry. She has a First Class Honours in Media and Journalism and specialises in writing online casino reviews, slot reviews and gambling news content. Digital marketing, SEO and public relations are also other areas of interest for Jennifer and she has worked across these industries before setting up her own content company.