Judge's Vote 2018
Nine of this year's WhichBingo Award winners will be decided by a panel of judges. The judges include WhichBingo team members and external, independent industry experts.
You can see who the judges will be considering by viewing the 2018 Final Shortlists.
---
Meet the Judges
Mike Kenward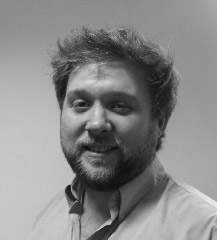 Mike Kenward has worked in the gambling field for over 10 years. Starting out in industry as a croupier in a busy central London Casino, and moving into treatment services as a helpline adviser at GamCare, he has spent several years working in frontline roles and is familiar with the sector and the experiences of its customer base.
Mike now uses his knowledge of problem-gambling to inform the development of GamCare's industry-facing services, building products that drive a more socially responsible culture in business and keep gambling products and environments safe to protect those at risk of gambling related harm.
---
Fiona Palmer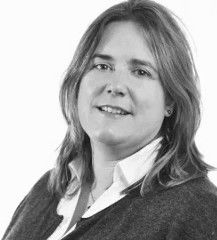 Fiona is the CEO of GAMSTOP – the national online self-exclusion scheme due to launch Spring 2018.
Prior to establishing GAMSTOP, Fiona was Director of Social Responsibility at the Remote Gambling Association and was Head of Compliance & Social Responsibility at Sky Betting and Gaming for over 5 years.
She is passionate about social responsibility and through her collaborative approach is a key member of a number of working groups in the industry.
---
Stella Dalton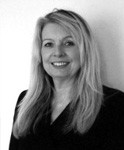 Stella is the former Head of Education & Prevention at GamCare, a charity who provide information, advice, support and free counselling for the prevention and treatment of problem gambling.
Stella is now an independent consultant, currently working with the Remote Gambling Association on the development of GAMSTOP – the UK's national online self-exclusion scheme.
A responsible gambling specialist, Stella was previously a Casino Manager and training specialist at the Rank Group, delivering responsible gambling, legal and compliance workshops and training to casino and bingo managers throughout the UK.
---
John Hagan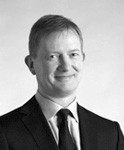 John is the chairman of the Industry Group for Responsible Gambling, which comprises of five UK based gambling associations including the Remote Gambling Association and the Bingo Association. The mission of the IGRG is 'to provide a structure to better promote socially responsible gambling across all gambling sectors in the UK'.
He is also the the Deputy Chairman of GamCare, the leading problem gambling charity in the UK.
John is a partner in specialist legal firm Harris Hagan and is widely recognised as one of the leading advisors to the gambling industry. He is an Officer of the International Association of Gaming Advisors and a member of International Masters of Gaming Law.
---
Professor Peter Jones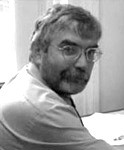 Peter Jones is Professor of Strategic Management in the Business School at the University of Gloucestershire.
He has over 25 years of teaching, research and consultancy experience in universities and commercial organisations in the UK and overseas.
His major research and consultancy interests are in corporate social responsibility and sustainability in the service sector of the economy and he has published a number of papers on gambling and social responsibility in the gambling industry.
---
Anita Heffernan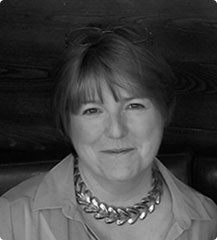 Anita has been a part of the WhichBingo team since 2010 and is regarded as the in-house bingo 'expert'.
Having been a keen player of bingo on the high street, Anita was among the first raft of players to eagerly welcome the concept of online bingo in the mid noughties.
A regular player herself, Anita prides herself on being a hands-on correspondent with regard to all things bingo and being in the unique position of assessing the bingo and slots sites featured on WhichBingo from a genuine player perspective.
---
Roger Knowles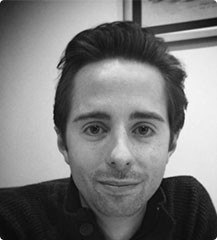 Roger is a key member of the WhichBingo editorial team, most widely known as the face of our WhichBingo Live & Roger Plays video series.
In WhichBingo LIVE, Roger selects a different bingo site each week to live-stream across our YouTube and Facebook channels. Roger Plays is the shorter, edited highlights reel from each WhichBingo LIVE broadcast footage.
When he is not in front of camera, Roger is writing news and reviews and keeping up to date with everything going on in the world of online bingo.
---
Wayne Howe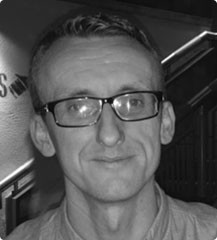 Wayne has been involved in the online bingo industry since 2006.
He cut his online bingo teeth as manager of the UK's #1 free bingo website, FreeBingo.co.uk, for seven years before taking on the role of Head of Projects at WhichBingo in 2013. His first major project was relaunching the WhichBingo Awards in 2014.
Wayne regularly plays online bingo himself, and has amassed accounts at several dozen different sites over the years. Within the WhichBingo team his knowledge of the bingo brands and games available, particularly on mobile, is second only to Anita.