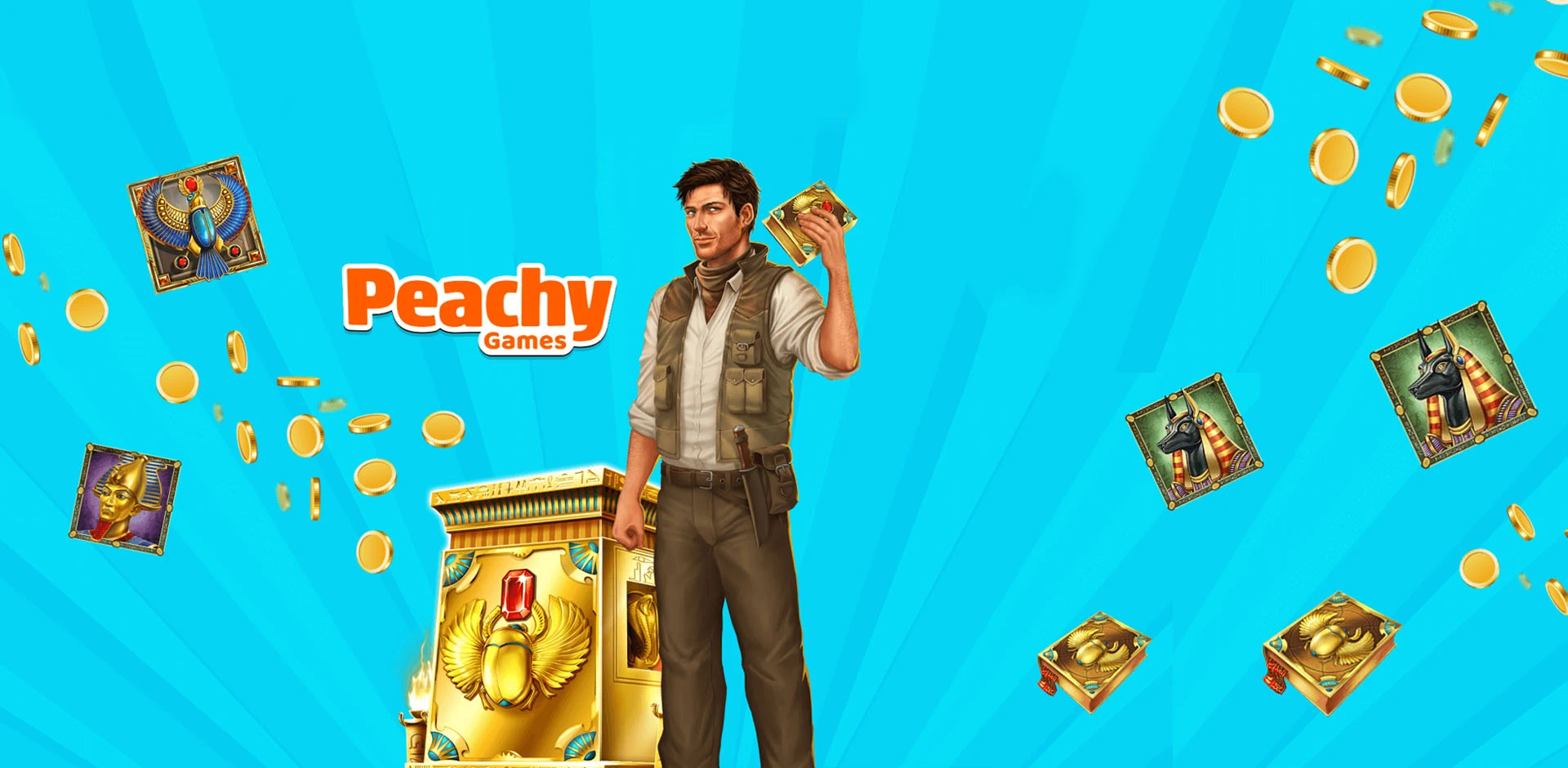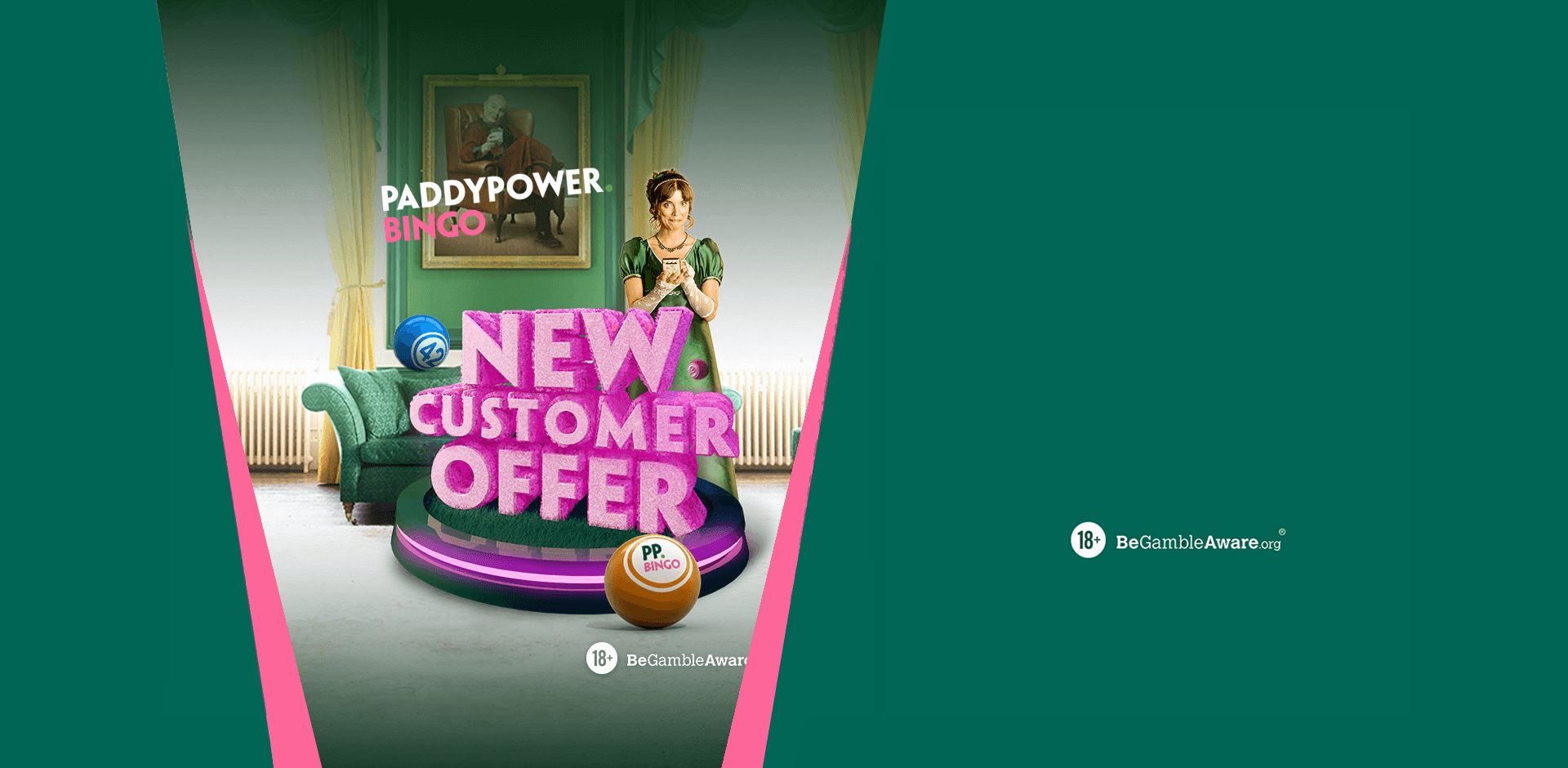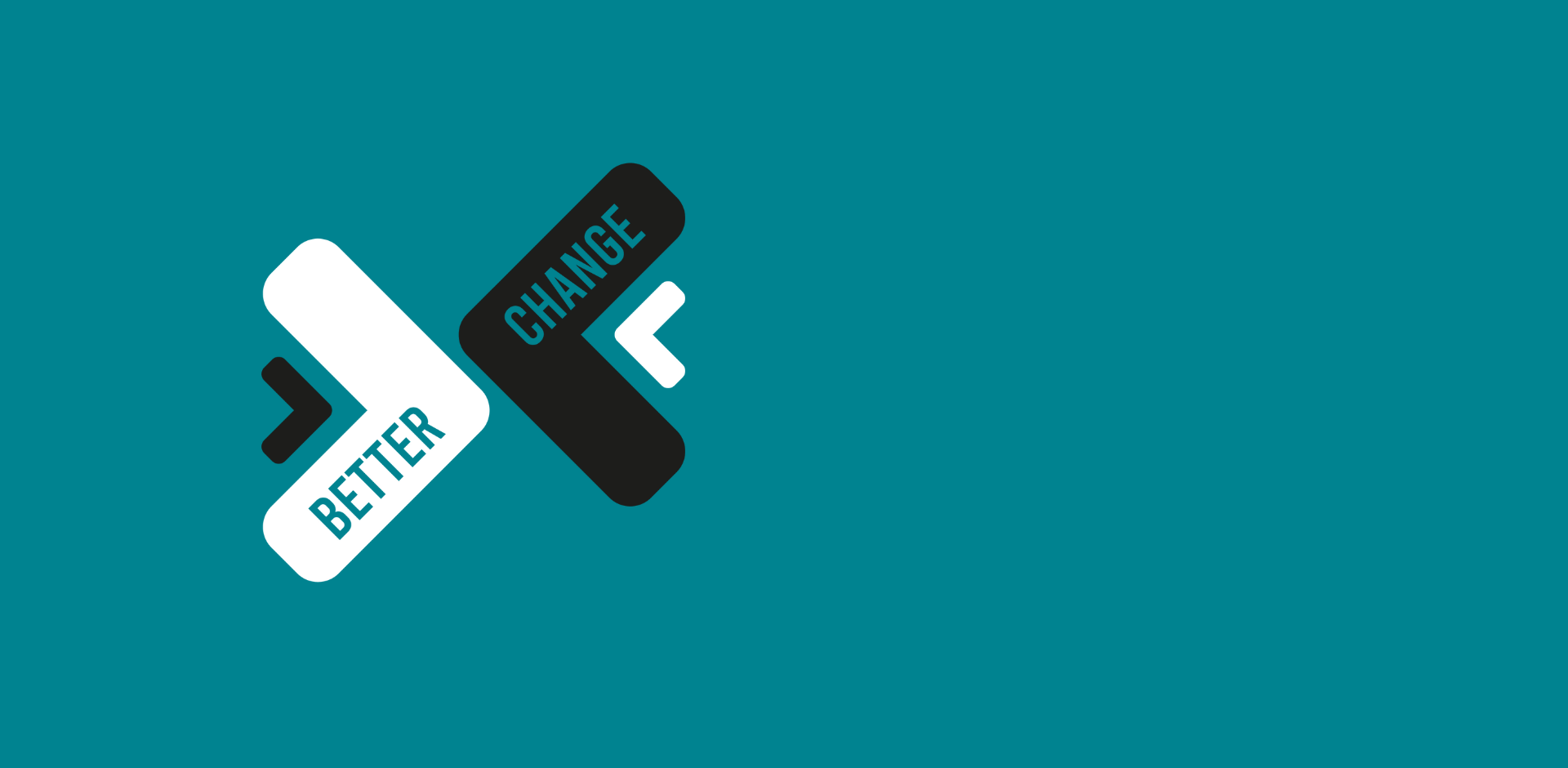 THE UK'S BIGGEST ONLINE BINGO COMMUNITY
Expert Bingo and Slots Reviews and the Best Bingo Offers
Dive deep into the vibrant world of bingo and slots with our curated selection of top brands at Which Bingo. We offer comprehensive bingo and slot reviews to guide your gaming journey. Explore, play, and find the ultimate bingo and slot experience tailored just for you.
EDITOR'S CHOICE – BEST UK BINGO SITES & SLOTS
You can have your say as well, as we are a site that relies heavily on the amazing bingo-loving community that we have helped establish. Thousands of players have submitted their own opinions and reviews about the sites we've been through with our fine-toothed comb, so you can get the thoughts and opinions that really matter, straight from other players just like you.
New UK Bingo and Slots Sites
These are the latest bingo and slots sites launched in the UK or added to WhichBingo:
EXCLUSIVE BINGO SERIES DABBING OUT WITH CHARLIE SHAKESPEARE
DABBING OUT SERIES 2 – COMING SOON Weekly Video Series Exploring Bingo Events around the uk
WhichBingo's Charlie Shakespeare has been touring the UK on your behalf and visited loads of the best bingo events that have been springing up. Will he find an event near you? Tune in to find out..
---
The WhichBingo Brand
We are not just about words on a computer or mobile screen – we aim to be an important and respected part of the industry we represent. We immerse ourselves in the sites and the games, go behind the scenes and generally aim to understand what's going on from a business and consumer perspective.
WhichBingo – here for bingo players for over two decades!
We don't like to brag (but we are about to, so hold onto your hats), but WhichBingo has been one of the biggest names in the UK online bingo review scene since the year 2000. For two decades we've been a trusted friend and ally of many thousands of players in the UK, from Land's End to John o' Groats. Want to know which are the best bingo sites at which to play? Well, we have a page for that. Want to know which the best bingo games are and which sites have the best slots and countless classic casino titles? Again, just peruse the information we gather about every site we encounter.
The key people who maintain the WhichBingo site are all keen players themselves and over time have gathered enough in-depth knowledge about the industry to be considered among the biggest bingo boffins found anywhere on the globe. They are always alert to the comings and goings in the fast-paced world of bingo and casino sites and will report the news that you want to hear as soon as it breaks.
We like to think that we are the true voice of bingo online UK because we're also a site that allows all our readers to make an important contribution. It's a site for players that's largely written by the players – over time we have gathered an amazing 30,000 user reviews and opinions about all aspects of bingo playing online.
Everything is here that any new or experienced player needs, from hot bonus offers and new game releases, to site reviews and important industry news.
EVERY ONLINE BINGO SITE REVIEWED
Our 'All Bingo Sites Directory' features a vast selection of the best, most popular, and most trustworthy brands available to UK players. We have collaborated with some of the most well-known brands, like Jackpotjoy, Mecca, Gala, Sun Bingo, Heart Bingo, bet365, and many more, meaning we have a bigger directory than anybody else. What's more, our list is constantly updated to include new and relaunched sites, so you'll always have the latest, most relevant info at your fingertips. We'll show you all the brands on the market – although we may not have links to them all. We let you decide if you want to visit by providing all the information you need.
WHICHBINGO REVIEWS STAR RATINGS CRITERIA
Our bingo sites UK star ratings are based on the things we know are most important to players. Trust and security are inbuilt to the sites we feature so they don't need a star rating. We wouldn't send you to an untrustworthy or unlicensed site:
Offers/Promotions/Wagering – 1 Star
Fast Payments/Withdrawals – 1 Star
Good Game Selection & Navigation – 1 Star
Quality of Mobile Bingo – 1 Star
Customer Service – 1 Star
The WhichBingo Awards
As well as scooping up awards, we hand them out! Each year we collect site users' votes for a number of categories, then hand out the prizes to the winners at the annual WhichBingo Awards ceremony. We make sure that the key players in the industry, who have provided services that bingo and slots players have genuinely appreciated, are rewarded for their endeavours.
If you think that somebody deserves recognition in the bingo or slotting realm, then make sure you look out for this event each year and cast your votes. The 2023 event was completed in May 2023, culminating in a very special event in Gibraltar at the Sunborn Yacht Hotel. The 2023 winners are shown below and congratulations to them all. Look out for the 2023 event highlights reel that will be uploaded soon for you to enjoy.

WhichBingo Award WinnerS 2023
WhichBingo on Social Media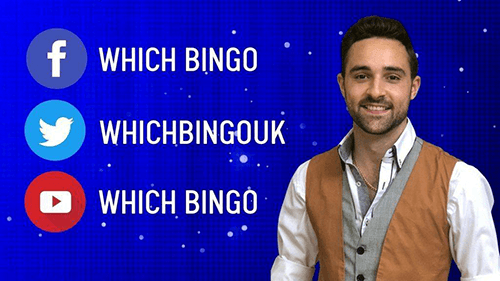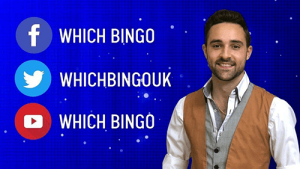 Over at the WhichBingo Facebook and Twitter channels we're constantly having fun! We regularly share the most interesting things happening on the web, as well as many interactive games and teasers. We also host countless Twitter Giveaways with your chance to win some brilliant vouchers and prizes.
Videos with Charlie Shakespeare
Our very own Charlie Shakespeare hosts regular videos over on our Facebook, Twitter and YouTube channel, including a weekly Bingo News Update, introductions to your favourite sites and interactive quizzes with the chance to win a prize. Join Charlie over on our social channels now!
how to Jive With Ex-Strictly Come Dancing Winner Joanne Clifton
Our thanks to Joanne for taking the time to teach Charlie to dance and without further ado why not take a look and see how he got on…
Charlie Shakespeare from WhichBingo learns to Jive in just 3 hours with ex-Strictly winner and pro-dancer Joanne Clifton.
The WhichBingo Magazine
We seldom take a day off when it comes to the latest happenings in the world of bingo, casino and slot sites news. If something is kicking off that we feel is likely to have any impact whatsoever on our bingo community, then we are sure to report it back to the players.
Make sure that you review the pages of our online magazine on a regular basis. Here you will not only find news about bingo, slots and casino, you'll also find interesting articles to read while you are waiting for your next game of 75-ball or 90-ball bingo to commence. Some pieces are serious and others are plain silly – we are here to entertain, after all!
The WhichBingo Annual survey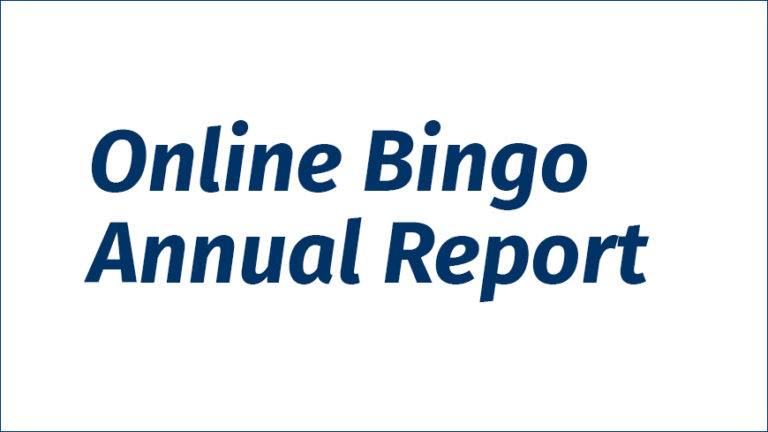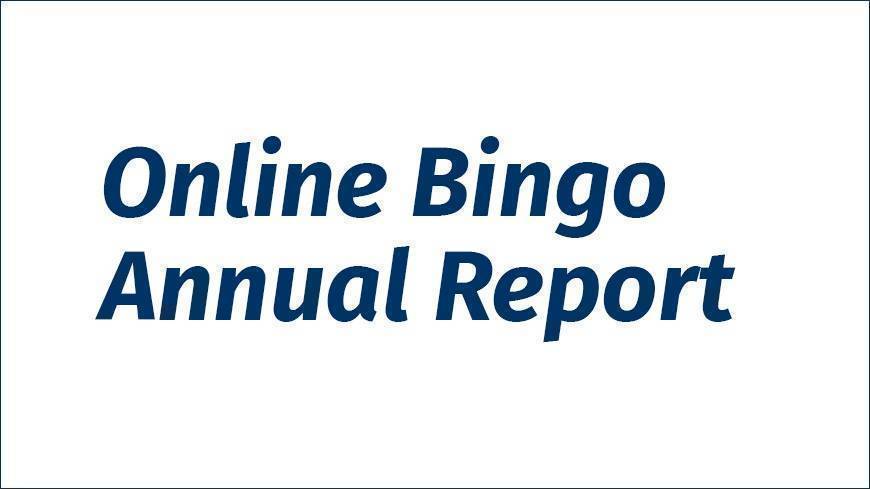 Each year we take time to explore what is happening in the world of online bingo, slots and casino sites from the player perspective. We also polish off our crystal ball and gather views and opinions about what's likely to happen in the bingo universe over the forthcoming twelve months. We do this by undertaking a specialised survey relating to online bingo players in particular, examining their habits and likes and dislikes.
If you really want to get ahead of the game when it comes to online gambling in general, then make sure you look out for the WhichBingo Annual Report that reveals the results of our in-depth survey.
WhichBingo – the Bingo Community You Can Trust
At WhichBingo you'll discover the UK's biggest collection of UK online bingo, casino and slots players and experts and we are happy to have you on board. There is nothing about bingo that we don't know and we're here to provide the best in bingo services, just for you! If you want to play bingo and slots online and don't know where to start, then we are here to help. If you are a seasoned pro, then we might have some new bingo sites for you to try or some new slot games that you might be interested in.
We scrutinize all the important aspects of every bingo site and the best online slots and casino sites that we encounter on the world wide web and report back our findings to the people that matter – the players, and that includes you!
LATEST NEWS
Don't just take our word for it!
Of course, any site could say 'we are the best', but we have actually been voted as 'the best' many times over the years, gathering up the following prestigious industry awards: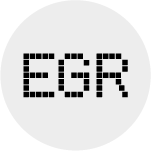 EGR Operator Award for Best Bingo Affiliate 2012, 2015, 2016, 2017 and 2019.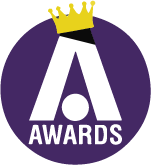 GB Award for Best Bingo Website 2016, 2017 and 2018.
We have continued to innovate and grow the information we provide and we have gone on to be the brand to beat.
Have your say
Please, don't forget to share your experiences of online slots, bingo and casino sites.
We are a community-driven site after all, and you'll be providing invaluable aid to your fellow online bingo players.
Share your reviews to help your bingo friends find a new place to play. Our community is stronger together!
Updated December 10, 2023